REGENERATION
Croydon is a wonderful suburb in Surrey that is undergoing major reinvention with a modern city feel. The Council is now working with the Mayor of London on the Croydon Opportunity Area. An Opportunity Area Planning Framework (OAPF) has been proposed for the town centre to coordinate this investment. Work is underway on five masterplans underpinning the preparation of this framework: East Croydon, West Croydon, Mid Croydon, Fairfield, and Old Town. There are also a number of public realm improvements planned collectively called 'Connected Croydon'. In 2017, it was announced that the borough topped CoStar 50's 2016 Occupier Index, naming it the place most in-demand for office space in the UK.
The area is now home to one of the countries tallest residential buildings, Saffron Square and £3.5 billion has been committed to consented and proposed development projects, with more in the pipeline. The locals eagerly await the long overdue 1.4 billion Westfield Shopping Centre that will cement the area as one of the new go-to places for shopping and dining. Croydon has already had an injection of new culture with Boxpark and its arrays of food and drinks spots including food from Mexico, Brazil, Spain and the Caribbean; the multicultural area is always thriving day and night and is next door to East Croydon station.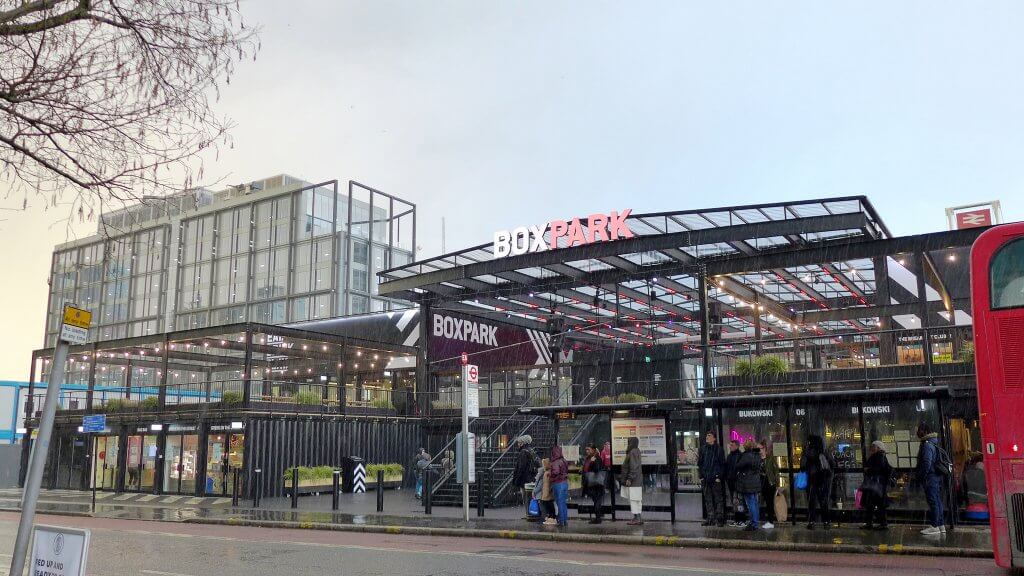 TRANSPORT/TRAVEL
Croydon has three mainline stations as well as the famous tram link that opened in 2000 and remains the only tram link service in the South East. Fast trains from East Croydon can take you to Victoria or London bridge within 18 minutes, and you can also get to Gatwick in 15 minutes with many locals deciding to use the Gatwick Express rather than driving to the airport.
West Croydon also has a good service into London, however, trains are not as frequent as if you travelled from East Croydon. There is also a tram link which connects Croydon with Wimbledon, making stops via Mitcham Junction – going in the opposite direction you can get into Beckenham Junction and Elmers End. All Croydon stations arein Zone 5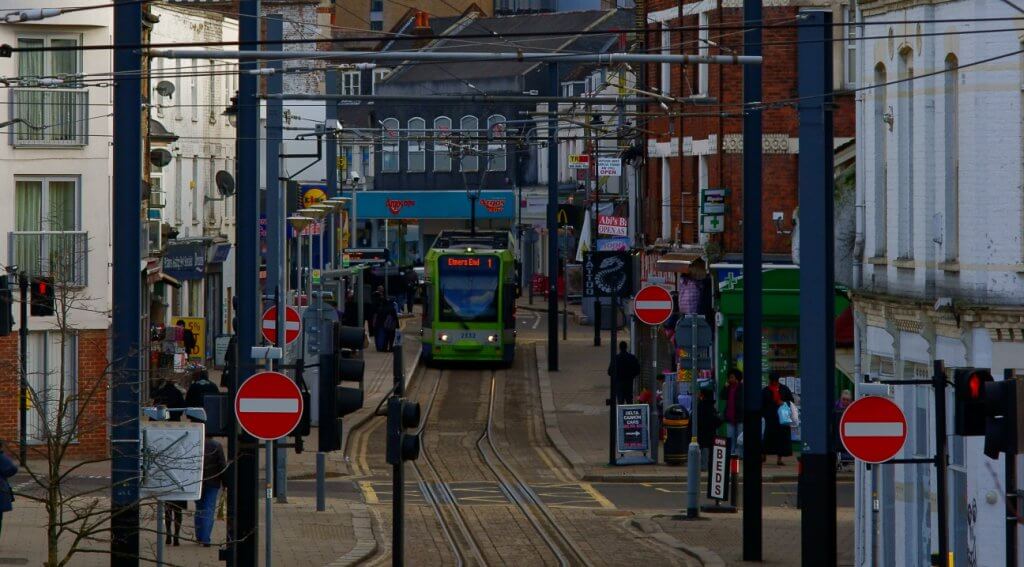 HOMES
Since the infamous riots of 2011 the area as seen a much-needed sea of exciting change. There are different styles of properties from 1930's, Victorian and Georgian. We also have new build developments going up in the area at a phenomenal rate proving there is a lot of demand for living in the local area. The Plinth block next to Boxpark has its own beautiful roof garden and 161 flats in a 9-storey building changing Croydon's Skyline to a lovely scenic picture. This particular development forms a part of the Ruskin Square development which will soon have 5 office buildings and over 600 new homes, shops and restaurants.
SMALLER SUBURBS
In Croydon there are local areas in Shirley and Sanderstead that promote staying power, and what we mean by this is the residents want to stay there and live happy ever after. These particular areas have a very strong community bond and everyone knows everyone.
The main postcode area in Croydon is CRO but there are other postcodes that are serviced by the area including CR2. There is an up and coming area in Croydon that is called Forestdale, which is a neighbourhood of 1970s houses that are very popular and affordable. Forestdale is connected to Croydon town centre by two tram stops.
Croydon central and North are controlled by the Labour party at present, with Croydon South being controlled by the Conservative party.
SCHOOLS
Croydon has an abundance of good schools, ranging from Primary, Comprehensive and Private schools. As with most areas, the Ofsted ratings of local schools is fairly patchy as they rate from "need improving" to schools that get "outstanding" We advise you to check the Ofsted reports of your chosen school. A few of the popular primary schools are Park Hill Infants in Stanhope road, St Marys RC in Bedford Park and St Johns CofE in Spring Park Road Shirley.
One of Croydons most famous comprehensive schools is the Brits School for Performing Arts and Technology (currently for 11 – 18 years olds) which has turned out some famous former students such as Adele, Leona Lewis and Tom Holland; the school is located in the Selhurst part of the Croydon borough.
There are also some famous academies in the area such as Oasis in Shirley and the Harris Academy in Shirley. If you wanted to send your child to a private school, they are in abundance with age ranges from 3 through to 11 and then 11 onwards, such as Elmhurst boys, Maple house, Royal Russell and Croydon High.