Transparent reviews from trusted sources.
THIS IS WHY WE DO WHAT WE DO.
Sold with Truuli in two weeks after being on the market for 18 months with another agent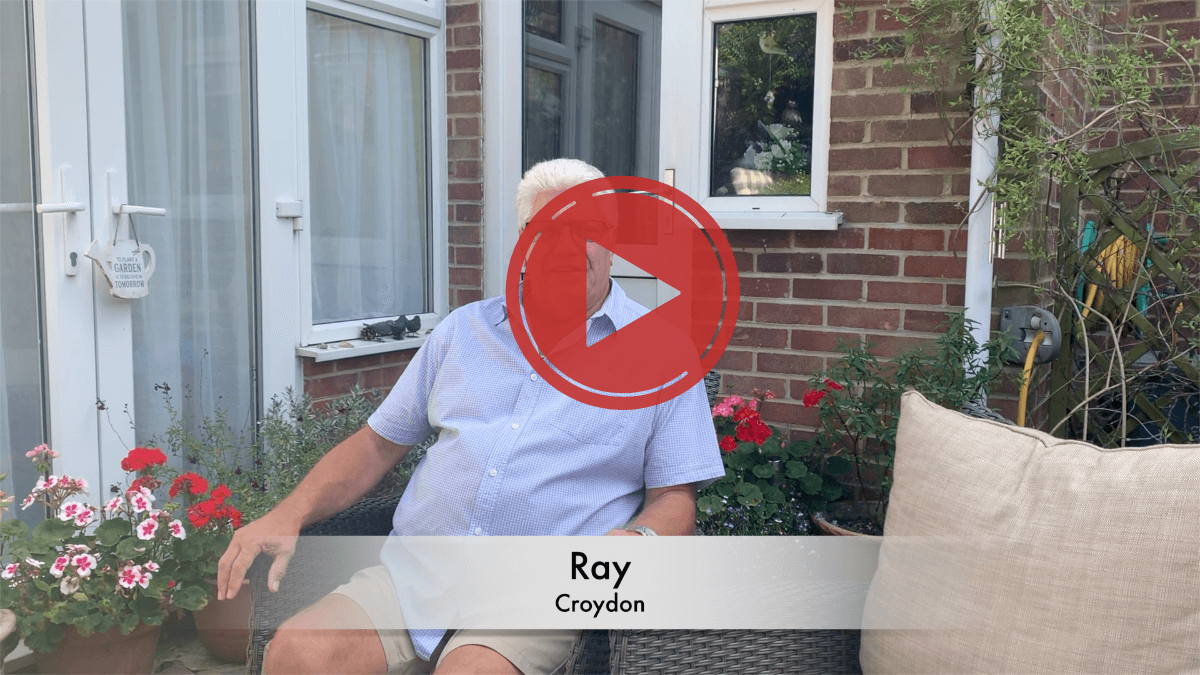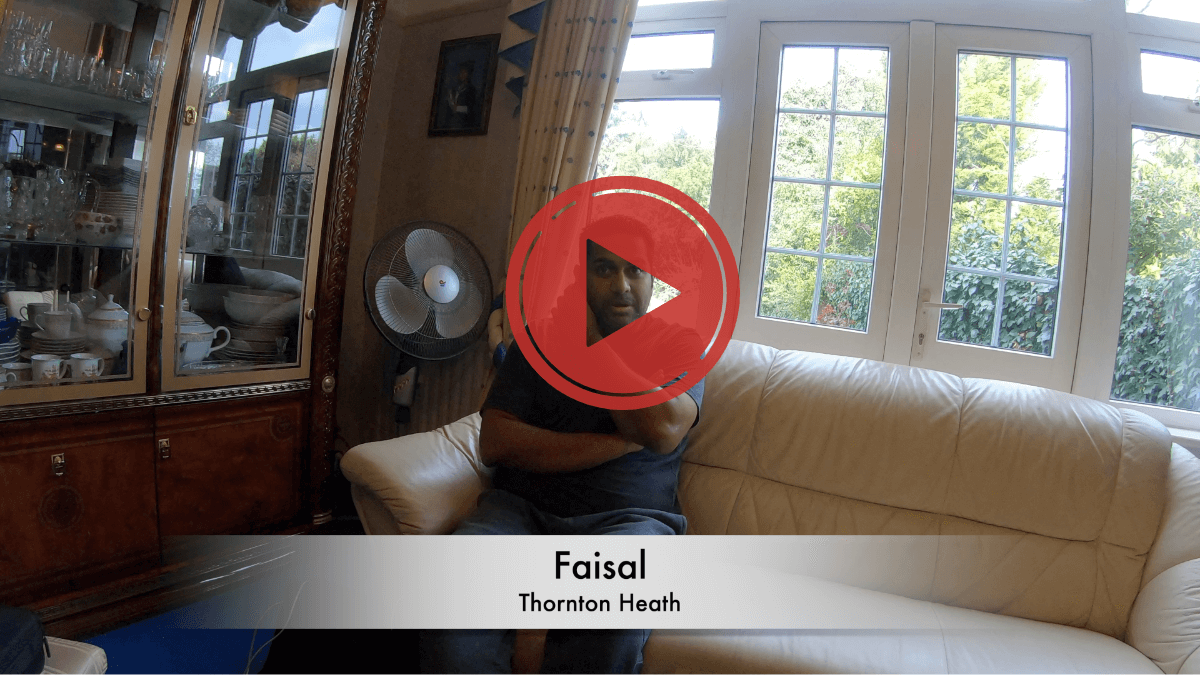 Christopher Rumble
15:57 21 Jun 21
Truuli Estate Agents have just sold our house and our contact Seth has been amazing. Always at the end of the phone if we had queries etc. Everything

...

went smoothly with his help and happy to report we are off to pastures new very soon. Thank you Truuli xx

read more

WKLPWC JAPAN
09:30 21 Jun 21
Nana is very good agent, he is kind and helpful, he understand our requirement for property target type. Very professional ! And his coordination

...

is very good and efficient. Best of the best agents ~thank you so much!

read more

Jessica Egan
17:01 18 Jun 21
Would highly reccomend Truuli, especially Michael Anthony. He went above and beyond for us, getting us two offers for our property after the first

...

day of viewings. When the sale fell through (through no fault of Mike) he pulled another offer out the bag and was involved right through to completion, liaising with both solicitors to get the sale over the line. Mike gave great advice, was very responsive and it was a pleasure working with him. We couldn't have asked for more!

read more

Sunsunwood UK
14:32 18 Jun 21
Wonderful service and efficiencyand with no doubt, Mr Nana Akoto is fantastic property expert.

Charlie Olley
16:27 17 Jun 21
Ryan Morgan was a huge help throughout the whole purchase of our first home. He was always on the end of the phone and was very flexible and

...

responsive to all our needs and last minute requests for viewings. Big thank you

read more

Richard Buhagiar
12:23 17 Jun 21
We purchased a flat recently from Truuli and also took advantage of their Letting services. Nanna, Ryan and Olivia were all great and very

...

responsive. We had a tenant move in within two weeks of completing our purchase which is great . All highly recommended!!

read more

claudia silva
21:14 14 Jun 21
I would highly recommend Truuli to anyone! Ryan Morgan was very professional, efficient and true to his word. He very quickly found a buyer and even

...

after the offer was accepted, Ryan Morgan would check in regularly to see how things were progressing and would communicate between our side and the buyers side. Overall, I'm extremely happy with the service provided and would even go as far as to say Truuli are the best estate agent I have dealt with. If you want a top quality service and your home sold.. Truuli is the estate agent to go for!

read more

Trey Oakley
17:32 13 Jun 21
After 2 estate agents and no luck I was recommended to Ryan Morgan at Truuli Croydon... Ryan was, friendly, transparent and very knowledgeable on

...

both the market and selling homes. If you are buying or selling within the Croydon and want things done with no problems Ryan is the guy! After 3 weeks he had sold my flat in Croydon and this was with a selected amount of viewings. I liked that he was professional, kept me in the loop and always came back to me with feedback. The service didn't stop after we found a buyer, Ryan continued to support and help throughout the process until completion. No hidden fees or promises that couldn't be kept and always available by phone/email. Ryan will definitely receive repeat business and referrals from myself. Thank you, Truuli Amazing Job!

read more

Daniel Church
11:55 11 Jun 21
Leigh has been fantastic after a long journey we got there in the end, very responsive, I would highly recommend Truuli.Daniel church

We met Leigh, as he was the estate agent for the property we eventually purchased. Although we were not initially taken with the house, Leigh

...

convinced us to have a viewing. Once inside, we fell in love with the place and eventually made an offer. Thanks to his persistence, we have our new home. Not long later, the initial offer fell through on our flat. We were so impressed with Leigh in regards to the house, we decided to relist our flat with him and Truuli (we had been with an online company). Throughout the entire process, Leigh and his colleagues were some of the few who consistently updated us and worked to get the two sales transacted. We cannot recommend Truuli enough.

read more

Ali R. Jafri
16:14 28 May 21
working with seth opong has been really great he has been really helpful and great in advising me. i would love to work with him again. One great

...

thing Seth has is he is super patient. 5 Star the guy knows what he's talking about.

read more

Robyn Ellerker
16:06 27 May 21
Ryan has been an absolute pleasure to deal with. We were listed with another agent for over a month with only a couple of viewings and were always

...

left chasing the agents so we decided to go on board with Truuli. It was the best decision we made, wish we made it sooner. In the first weekend Ryan secured more viewings then we had in the time with the previous agent. We felt that he actually cared about selling our property and we could tell from the amount of viewings we were getting he was definitely putting in the effort. He sold our property in the first round of viewings, unfortunately our buyer pulled out but he then went to sell in the second round of viewings! I love the companies approach to take calls after 5 knowing that people that are working can't always call or take calls during the day. I cannot recommend this company enough and Ryan himself as not only is he incredibly professional but he has a fantastic balance of being able to have a laugh and joke with too!

read more

Mr Seth Oppong our Truuli Property Expert was extremely helpful and gave us good sound advice and helped us achieve our price goal. Ten out of Ten

...

Seth.

read more

Nadia Mitchen
15:05 19 May 21
Extremely professional service. When shown the properties, they had all the numbers to hand and efficiently mediated between both parties. I would

...

definitely recommend this company.

read more

Marho Bateren
10:51 12 May 21
Nice set of guys and gals. They were always available when needed and would respond quickly to any queries or requests. Can't really fault them.

Fatima Zaidi
17:15 11 May 21
Seth was dealing with us. And was amazing. He gave good advice and was patient. We also had another agent who were not friendly or helpful. Even

...

though we did not buy from trulli. Seth our agent still gave us all the support our agent did not give.

read more

Tony Dadson
11:01 07 May 21
I've had the privilege of using Truuli this year to manage my property and I've been very impressed with the quality of their service. Nana Akoto who

...

is my assigned Account Manager really understands the concept of customer life time value. He makes the effort of listening and understanding the unique needs/requirements of his clients and ensures he delivers services that are customised to meet the needs of his clients. He invests in building a strong relationship with his clients that is critical to our mutual success . I will recommend Nana Akoto as an Account Manager to anyone who is interested in using Truuli to manage their properties.

read more

Suzanne Vestey
19:53 06 May 21
Truuli have been fantastic, very professional and knowledgeable throughout the sale of my flat.

James Allison
08:51 04 May 21
I recently worked with Ryan Morgan and Truuli on the sale of my flat in Croydon. It was an absolute pleasure working with Ryan, he extremely

...

efficient with communication and keeping me fully in the loop with everything going on, throughout of the full sale (from viewings to completion).Ryan was able to secure a high volume of viewings on the flat in a really short space of time. He was able to provide expert advice.Myself and my Partner have been extremely happy with the service provided and I would honestly recommend reaching out to Ryan and Truuli!

read more

Gerhard van Niekerk
05:56 04 May 21
Nana was extremely effective in finding a tenant. Trulli managed to find far more tenants than some of the larger estate agents and did it at a

...

better price

read more

Benjamin Wells
15:15 29 Apr 21
These guys were super helpful with my first time buy, being patient with me as I ask multiple questions, sometimes the same question a number of

...

time.Ryan, Humza and Michael were all extremely helpful and explained to me what was going on and kept me up to date as much as possible. Again being very patient with my queries.Can't recommend them enough

read more

john cormack
14:10 29 Apr 21
My sale was handled by Ryan, who went the extra mile at every stage to ensure a successful sale.

prabhav bhadani
11:05 29 Apr 21
Ryan at Truuli has been an outstanding help during the entire purchase process. As first time buyers, we quickly realized how daunting the home

...

buying process was going to be with Agents using hard-selling tactics and even lying to pressurize you into taking rash decisions. We ended up engaging with most of the high street brokers in Croydon/Bromley area and it was difficult to tell them apart.But, Ryan was a breath of fresh air...right from the outset we felt like he was someone we could trust. He was extremely responsive, very professional and helpful during the whole buying process. Ryan has been a very significant part of our journey towards becoming a home-owner - Thank you!

read more

Vicky Arnott
11:47 28 Apr 21
Ryan has recently sold our flat and has been a pleasure to work with through the whole process. Ryan was always professional, honest and

...

approachable. His determination and dedication to our flat sale has been amazing throughout. I would highly recommend Ryan and Truuli.

read more

Joe Camenzuli
10:28 28 Apr 21
Having almost gone with Purple Bricks, I decided to go with Truuli to let out my house. I found Nana to be a very responsive and pragmatic agent. He

...

would answer any query I had at any time and so putting my mind at ease. He got my new tenants checked and moved in within a very good time frame. Nana was a lovely guy throughout. I would recommend him/Truuli for your future lets.

read more

Amy Daniels
07:05 26 Apr 21
Truuli and especially Michael were amazing when it came to selling our property. We had tried using another established estate agent before but had

...

lost the sale and felt that they weren't quite as engaged as we would have liked. That wasn't a problem at all with Truuli, Michael went above and beyond to support us through our sale, arranging for electrical and gas checks/surveys to be completed when we weren't able to get back to London due to covid lockdown. Michael was extremely knowledgeable about the market, realistically priced our property, arranged numerous viewings, provided feedback on the viewings, and after offer, ensured the sale stayed on track and in line with expected timescales. All we can say is that for us, Truuli is a standout in the Estate Agency industry and we would definitely use them again! A huge thank you from us!

read more

Malachi Boakye-yiadom
21:59 25 Apr 21
Ryan sold our home. He was always professional, approachable, polite and helpful. I fully recommend using Truuli, especially Ryan for his

...

professionalism and "can do, never give up" attitude.

read more

Nancy Auld
09:18 22 Apr 21
Michael was great throughout the transaction and was very responsive when we needed something. He went out of his way to show us the best properties

...

and even found us our first home. He was friendly and professional and we couldn't have asked for a better estate agent. Thank you Michael!

read more

michelle dunkley
22:43 21 Apr 21
After terminating my contract with another agent I contacted Truuli.I have been dealing with Leigh and Akuwa at Truuli and they have been amazing.

...

They have been really professional, addressing all concerns that I've had and they are genuinely interested in achieving a sale and despite the lockdown the viewings kept coming in.Thanks to Leigh and Akuwa my property is now under offer at the full asking price. I would definitely use Truuli again and recommend them too. Thanks Truuli

read more

Dima Horda
08:48 19 Apr 21
We worked with Ryan and had a great experience buying our home. He was very flexible with viewing times, going above and beyond when we found the

...

property we wanted.He communicated well throughout the process and kept us informed with updates from the vendor.Even after completing the sale, he offered to replace the lock free of charge as the keys we were given didn't work. This is exceptional service and we enjoyed working with him.

read more

Josh Wilde
08:48 19 Apr 21
Michael was a great agent to work with, he was responsive, warm and made sure everything went as quickly and smoothly as possible. Would definitely

...

recommend Truuli.

read more

eloane rocha semedo
08:09 19 Apr 21
Nana made our moving process super quick and took away the stress of it all with his great charisma. We were lucky to find a place after just one

...

viewing and completed all our referencing on the same week! Great service - we've recommend Trulli to our friends 🙂

read more

Clare Biddle
07:59 19 Apr 21
We recently used Ryan and Truuli in selling our property and they provided a more realistic value for the property than the other estate agent -

...

always dealing with us on an open and transparent basis. We appreciated the teams notifications of viewings and any issue or concerns that came up.Very happy with the personalized service and the sale of the house in a tough market.Thanks Ryan.

read more

Carson Williams
13:25 18 Apr 21
Truuli sold us our first home. We appreciated their proactive approach. We had a complicated sale/purchase and Seth and Chuk provided us with regular

...

updates throughout the process, which helped to ease the stress. Would recommend Truuli to anyone looking to list or buy a property.

read more

Nadia Davis
09:56 16 Apr 21
I dealt with Ryan at Truuli and I am pleased to say he made this whole process so much easier and less stressful than I had imagined it would be.

...

With weekly updates and speedy responses to any queries as well as accommodating the multiple viewings I requested for the property I bought; I couldn't have asked for better service! 10/10 from me!

read more

trevor dowd
15:21 15 Apr 21
Ryan did exactly what he said he would do at our first meeting, which was that he would sell our home. He arranged one day of viewings, secured two

...

offers for the asking price, advised us on which one he thought would be more viable and we went with it. A nice smooth transaction. We would highly recommend Ryan, he was professional and always available to answer any questions we had regarding the house sale. Thank you for a great experience.

read more

Lucia Rodriguez
13:15 10 Apr 21
Truuli is definitely the agency to choose! We have just sold our house and bought a new one and going through this process with them was the correct

...

choice for us.Ryan at Truuli is professional, helpful, always available when we needed him and he has looked after us from the first day to the last.Thank you very much to Truuli but in particular to Ryan! I am hoping that all goes well for you all as you are a greaat company.We found Truuli looking at reviews, so I am hoping that other people finds you too!

read more

Jade Tavares
19:26 08 Apr 21
Ryan was our superstar agent. He was the ultimate professional and was always responsive and helpful. I felt like Ryan put a lot of effort into

...

selling our property and this led to us securing a swift sale with minimal stress. Based on my experience I would 100% recommend Tuuli!

read more

Bryony Preen
11:30 07 Apr 21
Ryan at Truuli helped guide us through our first purchase of a property in Croydon. His quick responses put us at ease and we were able to complete

...

on our property with no real issues. Thank you Ryan, we love our new home!

read more

This is our first time letting, the team at Truuli have been fantastic in responding to our questions, they have been professional and pleasant

...

throughout the process . Nana has worked really hard and gained our trust, keep up the good job guys!!

read more

Kayo Efunshile
06:46 03 Apr 21
I couldn't speak more highly of Truuli. After struggling to find a buyer for our property for nearly a year with our previous agent. We instructed

...

Truuli in December 2020 and were under offer 3 weeks later. Ryan was approachable, dedicated and kept constant communication through the process.

read more

Katy Barrett
16:54 02 Apr 21
Sold the property when a previous agent had been unsuccessful. Not quite the price we had hoped. Chased buyers well. Friendly service.

Christopher Duncan
10:25 01 Apr 21
Ryan Morgan was knowledgeable, organised and proactive throughout the purchase process - he provided a consistently diligent and professional service

...

and worked effectively to ensure a clear line of communication between myself (the purchaser) and the vendor

read more

Nick Kempton
10:18 01 Apr 21
Ryan worked with us through a very difficult market during the pandemic. It took a while but we got there in the end and Ryan was supportive

...

throughout. He had a good demeanor with potential buyers, pragmatic when negotiating agency terms and conditions and a general "can do" attitude from day 1 up to exchange.

read more

Lambeth CLT
16:14 31 Mar 21
Truuli had a quite an easy ride with our letting as the first prospective tenants took it. All the same they were professional, responsive and good

...

value for money. Nana our lettings manager was also very personable.

read more

Sofia Lopes
20:52 29 Mar 21
Had a fantastic experience with Truuli from the very beginning. Responsive to my queries, great communication and friendly service. Particularly the

...

service of Nana who was dealing with my let and went out of his way, above and beyond to make sure the process was as smooth as possible! Highly recommended!!

read more

EMMANUEL PEPRAH
16:35 29 Mar 21
I met Nana through Truuli looking for a place to rent and his customer service was nothing but very great, his understanding to the renting market is

...

good and he holds your interest at heart more or less putting himself in the customer shoes like finding a place for himself, so the long story short he's very great, ability to communicate very well and will recommend him and the company Truuli to anyone who be looking for a place to rent or buy. Thanks

read more

Siobhan-Louise Guy
14:12 29 Mar 21
Ryan and Truuli provide an exceptional service. Warm and professional throughout, wouldn't hesitate to use them again and will always recommend Ryan

...

in future!

read more

Tom Lancaster
12:29 29 Mar 21
Extremely happy with the service provided by Ryan at Truuli throughout the process of buying our first house. Ryan was extremely approachable,

...

proactive and kept us informed at all stages. Would highly recommend.

read more

zunade powell
16:53 24 Mar 21
My experience with Ryan has been phenomenal, he set realistic expectations and always responded promptly to any questions we asked.

Jordan Rogers
11:06 24 Mar 21
Ryan couldn't have been more helpful and was honest and transparent throughout the whole process making the purchase of my first home a breeze.

Ashleigh Brown
19:40 23 Mar 21
We purchased our first home with the guidance and support of Michael Anthony at Truuli. He was very approachable and genuine in accommodating our

...

initial viewings and was most supportive as we proceeded with the purchase of the property. He worked around our schedules and ensured that we always had all the information that we needed, including providing us with details of an electrician. We can't thank Michael enough for all of his hard work in securing our purchase and we are very grateful to be writing this review from our new home. We are confident that should we ever sell a property in the future, we would most definitely return to Truuli.

read more

Louis Shepherd
18:14 23 Mar 21
I would highly recommend using Truuli Estate agents for buying your first home. I went through their process of buying the house and I was

...

recommended to use the Lifetime Management company as a mortgage broker/advisor, which was perfect. I spoke with Leigh throughout the process and Michael from Lifetime and they both made the process a lot easier. The replies from both employees were great, if I was worried anything was not going to plan they would answer the phone at any time of the day and were very reassuring which was needed buying my first home. I will use Truuli in the future and I would recommend them to anyone I know buying a property.

read more

Arif Ebrahim
18:29 22 Mar 21
5 stars is not enough. Micheal from Trulli is a great estate agent. Passionate about selling your house and will go over and beyond to get you an

...

offer

read more

Akua Oteng
16:28 18 Mar 21
I dealt with Nana Akoto who was helpful, professional and went above and beyond. Even directed me to recommended tradesmen who worked efficiently to

...

achieve the job.Would definitely use again. Thanks you for all your help.

read more

Tanya Bartholomew
07:15 17 Mar 21
My Trulli experienceRyan was friendly and professional and has been in the property profession for many years he is honest and realistic with

...

expectations and Is also personable and extremely patient Ryan has put up with my tantrums, and has been consistently reassuring and calm throughout my sale and purchase.Ryan replied to any messages and calls quickly and has provided a 5 star service and also achieved results.Highly recommended ⭐️⭐️⭐️⭐️⭐️

read more

Ryan provided all that we needed from an estate agent - prompt responses, clear communication, enthusiasm and, most importantly, he always did what

...

he said he would do without having to be chased up. And, we sold our house quickly at the asking price. Ryan is personable, knowledgeable, honest and reliable; we're happy to recommend him.

read more

like many others selling their home we fell into the trap of going for bigger agencies (like Barnard Marcus and streets ahead) thinking they had more

...

potential buyers and people to help sell our house. Do not make the same mistake ! We luckily decided to change course and met with Ryan from Truuli where he sold our house in less than 6 weeks after being with Barnard Marcus for 4 months !! Not only was our flat sold quickly Ryan was exceptional to work with. He cares so deeply about his clients, is always open and honest with his communication and put us and our comfort first which is are rare traits to find in most estate agents but you will find them at Truuli! Ryan always made sure we get the right buyers in the door and honestly made the entire process so EASY. We loved working with truuli and Ryan so thank you for all you have done with us. For anyone deciding to sell reach out to Ryan from Truuli you will not regret it !

read more

Rebecca Fitzgerald
08:47 15 Mar 21
Absolutely first class service especially from Leigh Thomas. From start to finish Leigh was there, even when it all started to get stressful, he was

...

the calming voice we needed. Nothing was too much trouble. Amazing service from an amazing agent.

read more

ennelyn schmidt
12:58 11 Mar 21
Excellent work, always approachable and very supportive throughout the whole process, and all communication felt individually tailored. Everybody we

...

dealt with was very professional and at the same time friendly. Strongly recommend Truuli.

read more

marjorie watts
22:03 09 Mar 21
We lost our buyers towards the end of last year, and things weren't looking promising. Ryan from Truuli was highly recommended to us. Right from the

...

start we knew this agent had the knowledge and professionalism to find us a new buyer. Within a week he quickly found a buyer and the rest is history!! Unbelievable service from Ryan, he certainly knows this industry. A slick and smooth transaction made this whole experience one to remember. Truuli is, one of the best estate agents I've ever come across!!Marjorie

read more

Robert Candy
00:00 09 Mar 21
My experience with Truuli has been exceptional. Michael was a highly personable, attentive agent who showed us round a really strong selection of

...

properties within our budget. Michael was transparent about the pros and cons of each property, ensured that we did not feel rushed and had all the information we needed to make an informed decision. Fantastic service.

read more

Norma legister
21:32 08 Mar 21
Highly recommended. my specifications were matched to the right property. Leigh was always helpful ready to answer any questions when I needed

...

answers.

read more

Diego Ortiz de Lejarazu Machín
16:51 08 Mar 21
Good experience buying our property through Truuli. Ryan was very helpful and supportive through the process, providing access to the property as

...

needed and communicating to us the progress of the process.

read more

Nathan Palmer
15:21 04 Mar 21
Good service all round from Truuli. I would use them again. Ryan was very supportive through the whole process.

James Coote
19:37 03 Mar 21

Hazel Brearley
18:09 03 Mar 21
We are a buyer and Ryan at Truuli provided a very professional service from start to finish. Very helpful in the negotiations and treated us with the

...

up most respect. Would highly recommend their services.

read more

AMANDA BURNETT
11:07 03 Mar 21
I have had the great pleasure of working with Nana during my engagement with the agency, he is a highly experienced and positive agent. Nana was

...

always full of good energy, he was encouraging and provided timely information as required throughout my work with him. Nana is respectful, takes his work seriously and was always available with a quick response offering the best advice available.Nana has made my recent work experience with Truuli enjoyable especially during these times of global chaos and confusion. I highly recommend his services and would further recommend Truuli based on the positive experience that I have had so far.

read more

Edith Victoria
09:35 02 Mar 21
Got lots of support with a new tenancy from Nana, who is always professional and was a great help with a few teething problems. Made the process much

...

smoother.

read more

Richard De Gouveia
19:42 27 Feb 21
We have a good experience with this agency, they are very professional. I definitely recommend Nana Akoto, it was an absolute pleasure working with

...

him and the team.

read more

Sally Nettleton
16:00 27 Feb 21
I recently bought a property with Truuli and a few things stand out about the service I had from them. Not all estate agents are the same, that's

...

something I learned. They don't all remember you and your requirements, they don't all accompany you when you're viewing a property, they don't all follow up on your questions or take the time to be personable and friendly. Truuli did all of those good and helpful things. Buying a new home can be hugely stressful and was made much less so by Leigh and the team at Truuli.

read more

Islam Kasolli
16:13 26 Feb 21
I recently bought a house using Truuli as an estate agent. These guys are very professional, trustworthy very prompt and accurate. One of the best if

...

not the best estate agents out there . In particular I would like to endorse and praise Leigh.

read more

Helen Reid
12:41 26 Feb 21
Great experience with Truuli. Sold our flat really quickly and Leigh was knowledgable, friendly and helpful throughout. Thanks

William Bennett
09:53 26 Feb 21
Michael Anthony was a joy to work with throughout the whole process of selling my property. What struck me most was Michael's enthusiasm and

...

commitment to brokering the best possible deal for myself as the vendor and the couple purchasing the property. Michael was the personification of professionalism and working with Michael and the other team members in Truuli was easy and efficient.I couldn't recommend Michael and Truuli highly enough. Look no further if you need support is purchasing or selling a property. Would give 6 stars if possible. Thank you Michael.

read more

Sunita Jaisri
23:15 25 Feb 21
We highly recommend Truuli!Leigh dealt with us and he was extremely helpful. He always answered our concerns in the most professional and kindest

...

way. Throughout the process whenever we had any questions we knew Leigh was reliable and was always there to help.And we have to mention how finding AND buying our first house went smoothly all thanks to Truuli. My husband, daughters and I are so grateful we found a house with Truuli

read more

Naomi Williams
11:26 24 Feb 21
Trulli have been great.My agent Nana was amazing so helpful and professional in helping find a flat.Excellent at his work, knowledgeable in his field

...

was attentive and friendly he made my experience in looking for a property comfortable and less stressful I would definitely recommend trulli to friends and family. Thanks again Nana!5 STAR....

read more

Davide Hodgson-Lorente
16:43 18 Feb 21
If you're looking to sell, honestly stop your searches, these guys are great. Don't be tempted to go with a cheaper operator, the service Truuli

...

offer is worth every penny when navigating the ups and downs of buying/selling.We first met Seth from Truuli when viewing a property to buy. We decided the house wasn't for us but from a sellers perspective, Seth was who we wanted selling our place. Respectful to the home owner, answered all the questions he knew the answers to and importantly didn't make up answers when he didn't.This honesty was carried throughout the process.Long story very short, our first buyers ended up being time wasters. Seth had his suspicions as he made regular check-ins with the solicitors. We had a place we wanted and didn't want to lose it. So before things would have become detrimental to the purchase of our new house, Seth had already arranged for new buyers to take their place.If you go with a cheap operator, expect cheap service. Truuli worked behind the scenes for 3 months ensuring the best outcome for all parties involved. They are a slick operation and if they continue on this level of customer service for both buyers and sellers, they will be one of the biggest names in London property in no time.Thanks again Seth. Really appreciate your hard work.

read more

Christine Soerjowidjojo
23:14 17 Feb 21
We just sold our house with Truuli today. Thank you very much RYAN MORGAN for your FIVE STAR ***** service. Ryan is so professional and very helpful.

...

Absolutely fantastic service from start to finish. Ryan was a pleasure to deal with. He stayed calm throughout the whole process even during this challenging time with the pandemic. He is approachable, friendly and well mannered. He is very proactive as he kept us informed and checked with us at all times. My family and I appreciate all of his help and hard work and would definitely recommend his services and his team to others. Hopefully, our path will cross again in the future.

read more

Binod Singh
12:17 16 Feb 21
Ryan From Truuli showed great energy and professionalism and helped us sell our house in a relatively painless manner. We wanted the same agent to do

...

all the viewings and Ryan did exactly that. He was always available for our questions and provided very good suggestions and advice.Truuli was a new name for us but we are very much impressed with their service, from start to finish, while selling our house.Overall great service and very easy to work with. Would highly recommend.

read more

Antony Holt
14:52 15 Feb 21
My wife and I recently purchased our first home through Truuli and overall had a very good experience.I personally don't like it when a sale feels

...

like it's being pushed on you; we had this on our search with other firms, but never experienced this with Truuli.Leigh Thomas was our estate agent; he was down to earth, professional, friendly and helpful. Understandably, the market has been very busy where everyone is rushing to meet the 'no stamp duty' criteria before March. Despite this, Leigh always made time to answer our important questions and helped us to feel reassured during any moment that felt tense. Additionally, he communicated well between us and the seller.I'd use Truuli in the future and recommend it to others.

read more

ahmad khurshid
22:29 11 Feb 21
They are very professional I like their way of work different than others thank you

Hannah Hill
14:37 08 Feb 21
My experience with Truuli has been fantastic and i would highly recommend them to anyone. Nana from Truuli found us tenants within 48 hours for our

...

rental asking price, he was professional, organised and extremely knowledgable and guided us through the process.The service is friendly & highly responsive and their rates are competitive, i would recommend them to everyone.

read more

Krupa Christopher
09:00 07 Feb 21
As a couple with relatively limited experience in the housing market we have never fully appreciated the purpose of an agent. We have always been of

...

the belief that a good house would sell itself and therefore be tempted by online based agents with low fees such as Purple Bricks. We had a good relationship with our vendors, but even then there were difficult discussions and bumps in the road that were professionally handled by Ryan. He was accessible, responsive and reliable which are three qualities that are invaluable in an agent - something we now recognise as crucial with the power of hindsight.

read more

I was a bit hesitant to look for a home to move during pandemic time, found one on Truuli's site and their consultant Nana Akoto has been really

...

helpful and professional through out the process of letting from day one which made everything easy and simple. I take this opportunity to thank him!! 👍

read more

Elisha Myton
12:09 05 Feb 21
Nana was really helpful throughout my lettings process. He kept me informed and was really proactive when it came to viewings. He was professional

...

and had a good understanding of my needs and wants in a tenant. Would definitely recommend Truuli. Great customer service and reliable. THANK YOU! 5*

read more

I recently relocated countries for my job - Having to do this in the middle of a pandemic had me very stressed.Nana Akoto was my letting agent at

...

Truuli, and he made the process SO easy every step of the way. He was accommodating to me being remote, helped me view the flats virtually, gave me all the detail I needed, responded quickly with all requests, and overall was a pleasure to work with. Even after all the paperwork was signed, he has continued to help me and check in to make sure everything goes smoothly.I would absolutely recommend Truuli as a letting agency, and be sure to ask for Nana!

read more

Special mention to Ryan M. who was v communicative throughout the process, quick in responding to any queries that we had & constantly engaging us

...

and the seller to ensure we exchanged/completed swiftly.

read more

Chris Mole
20:51 03 Feb 21
Nana went the extra mile to make sure that the flat was rented in time and he helped solve some issues - which was much appreciated.

Daniel Leite
11:22 26 Jan 21
Ryan was really proactive and helped us to complete the transaction. Thanks,

Leigh is fantastic ! Its can actually call Love in 1st sight as He gave us such a great impression on our viewing day , details, cheerful and that

...

leading it to a successful Transaction . Very responsible , keep updated in mins . Thank you so much Leigh and Truuli !!! Amy x

read more

Aretha Solanke
16:48 25 Jan 21
I am absolutely blown away, by the speed at which Leigh sold my house. I haven't been with Truuli for a full week, and they have already managed to

...

sell for the price I wanted. Leigh has been a true proffessional from start to finish. He listened and really heard me when I spoke, and operated with my best interest at heart. You can tell it was more than just another sale to him. He took extreme pride in offering an excellent level of service. I am so happy with Truuli, my only issue , is that i wish i would have come to Truuli sooner. They are head and shoulders above any other estate agent, I have worked with.Very happy Seller,Aretha

read more

simone nelson
10:30 24 Jan 21
From my very 1st discussion with Nana (lettings expert), I was impressed by his level of commitment to ensure he secured us the perfect property.

...

Communication is key when building a relationship and I Truuli believe this team went above and beyond. I would strongly recommend Truuli to anyone looking for a professional, responsive service with a team who have your best interests at heart.

read more

Rob Wright
10:17 15 Jan 21
Excellent service. I would single out Ryan who was particularly helpful and customer focused. Five stars - Well done!