Transparent reviews from trusted sources.
THIS IS WHY WE DO WHAT WE DO.
Sold with Truuli in two weeks after being on the market for 18 months with another agent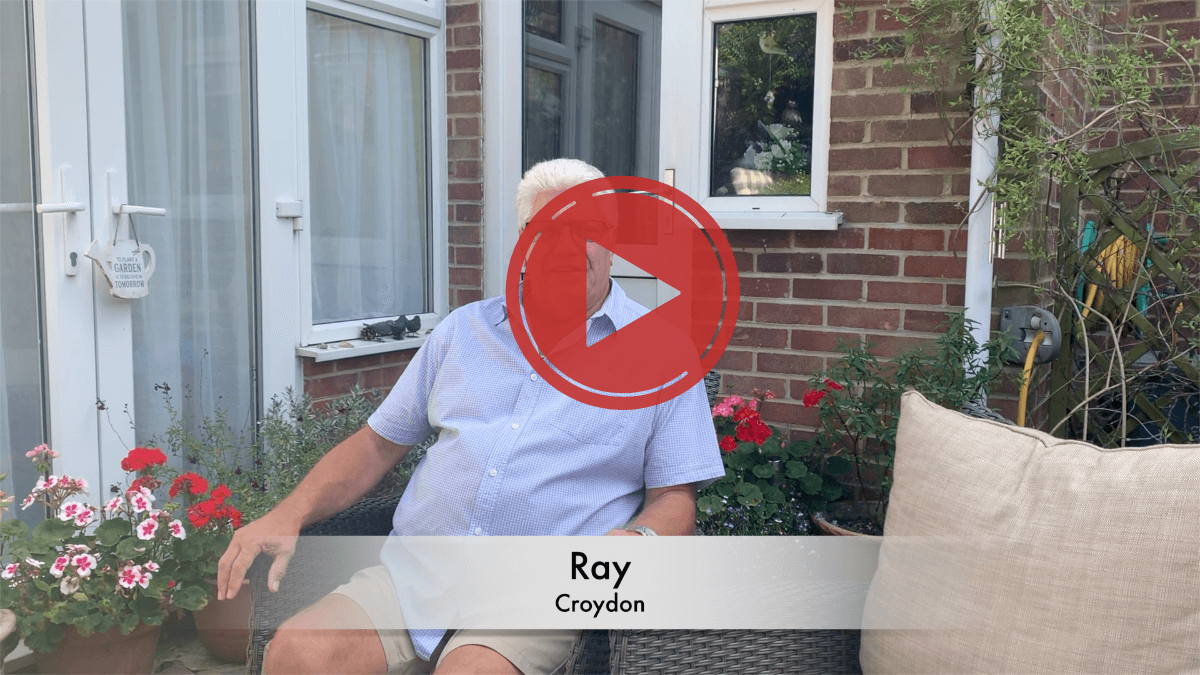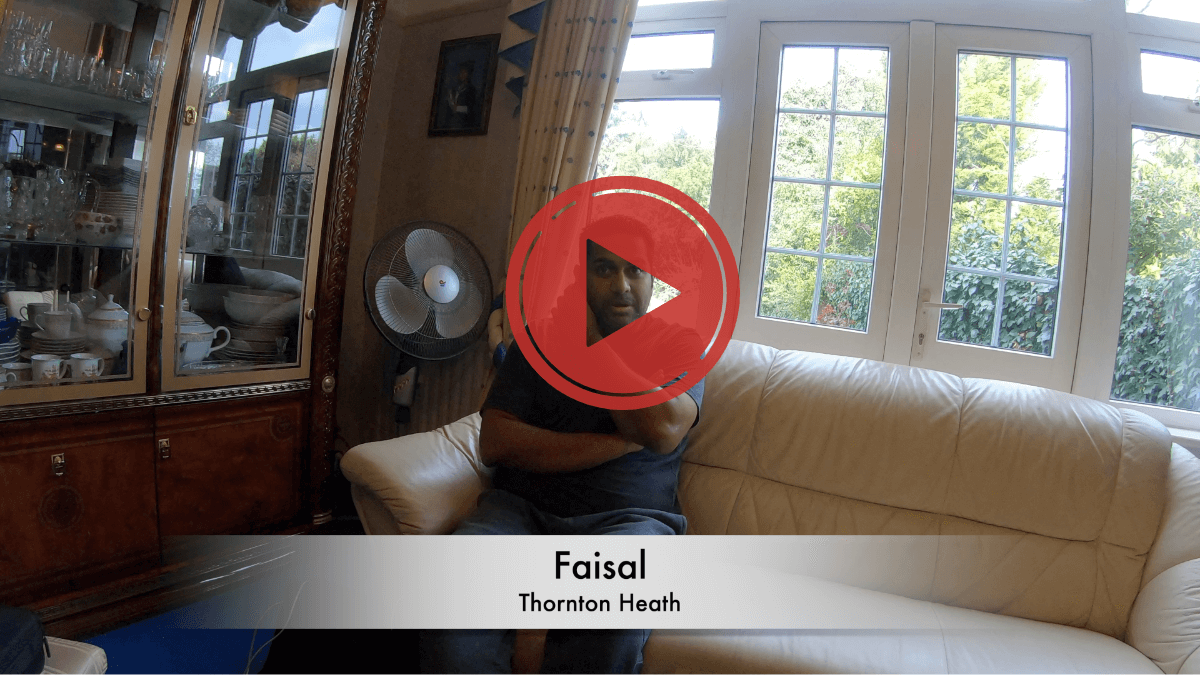 Allison Martin
13:28 18 Jan 22
Truuli has provided our BEST real estate experience so far! We live abroad and our beautiful home was listed for a year by a once reputable local

...

Dulwich agency. Our experience with that company was very disappointing to say the least. We switched to Truuli last September and their agent, Ryan found a buyer in 6 weeks and the sale was closed in less than 3 months!Ryan is pleasant, enthusiastic, respectable, available and dependable. He knew the market very well and restored our confidence that the house would be sold soon! He kept us informed at all times of visits, feedback from potential buyers and of market performance. Our home was sold close to asking price in record time! Thanks Ryan for an AMAZING real estate experience and best of luck in your career!

read more

I found Trulli responsive and positive in dealing with issues arising from the sale of our house .

Lewis Walker
10:13 17 Dec 21
As first time buyers, buying a property is stepping into the unknown for us. With Ryan and the team at truuli, It's been so easy and stress free.

...

Ryan has guided us throughout the whole process and has made us feel at ease! Very easy to communicate with, great updates and really good advice! We'll be forever grateful to Ryan and the team!

read more

Leeanne Simpson
22:08 15 Dec 21
I couldn't be more pleased with the service I received from Ryan and the Truuli team. Buying a house for the first time can be an extremely stressful

...

and nerve-racking process but Ryan made sure to guide us through from start to finish and ensured the whole process was smooth sailing. We received great communication, realistic timeframes and clear advice, he literally went above and beyond to help us. Highly recommend.

read more

Dominic Adu
16:21 15 Dec 21
My wife and I rented two bedrooms flat from TRUULI LIMITED. The house was in good condition and a nice place to be. The property expert by name NANA

...

AKOTO who led us to the property provided good customer services. We were grateful for meeting such a man for viewing and also the tenancy agreement processes. His human relation was perfect. He got time to explain everything to us before we accepted to rent the property. I recommend that TRUULI LIMITED work with him for a long time, if possible even promote him in the near future.

read more

Thomas Marsden
11:37 13 Dec 21
Bought a house recently through Truuli. My agent Leigh was brillitant throughout the purchase. Super responsive to emails, always chased and

...

explained everything. Also just a lovely guy. Definitely recommend.

read more

Andreea Deea
15:43 07 Dec 21
I was very pleased to work with Truuli Company, Nana was very helpful professional and reassuring us all the time during our process of moving

...

property.I definitely recomand Truuli to everyone and hope everyone will have a smooth process as happened to us which was very important during stressful time.Thank you very much Nana and Truuli Company.

read more

Gifel Frone
09:38 07 Dec 21
Nana was very kind and helpful during our moving:)

Mohsina Husain
03:55 05 Dec 21
Nana Akoto from Truuli letting & Estate Agents for finding tenant of our property, excellent performance. After viewing our property find suitable

...

tenant 0n the 3rd day, not only that, he help me all the way. He alway answer my phone calls, fulfill all me requirements needed until the tenant move in. So I recommend highly this agent.

read more

I've been a customer of Truuli twice now, so have experience with both their lettings and sales teams. I've been extremely happy on both occasions,

...

particularly with the professionalism, communication and most importantly the outcomes of my let/purchase. The entire team work incredibly hard and demonstrate customer care that is above and beyond what I'd expected having used other agents in the past. I'd definitely recommend them.

read more

Wish I could give more than the 5 stars available! Ryan looked after us so well, and when some others would have surely given up on us, he never did.

...

His tenacity took us to realise our dream, and we will be forever grateful for his support. We felt totally up to date and informed throughout the process and he went over and beyond on many occasions. Can't recommend Ryan enough!

read more

Lucie Prokopova
10:21 17 Nov 21
I have just bought a flat thanks to Truuli and it has been an excellent service from the day 1! I was in process of buying a flat through Haart

...

agency in the beginning of the year but I had to pull out due to lack of information, poor service and useless solicitor which was recommended by them. So after this experience I was shocked how professional and quick they are in Truuli!Thank you!!

read more

Anya Wongwattanarat
18:27 16 Nov 21
We have just completed our house sale a couple of days ago. Ryan and the Truuli team had made the whole experiences completely stress free from start

...

to finish. They gave us a realistic advice and estimate on our house, while not selling ourselves short. We received communication about every steps of the sales, and Ryan responded to all my contact promptly. We feel we were treated like human beings and not just a number to them. Friendly, professional, reliable. Strongly recommend.

read more

Matthew Lo
15:24 16 Nov 21
My experience with Truuli was the best I have ever had with an estate agent so far. I had the pleasure of working with Nana who was responsive,

...

professional and quick on the mark to help me with the rental confirmation in 2 weeks before my BnB stays ended.

read more

shauna samuda
20:12 15 Nov 21
I recently completed a house purchase with Truuli and I was very impressed with how professional they were, very good at communicating and providing

...

progress updates. They were supportive throughout the process and we completed the purchase in less than 2 months.

read more

matthew morgan
15:44 08 Nov 21
Well what can I say!!! Absolutely amazing. Ryan our estate agent was on hand of all times of day sorting out any questions or queries that we had. He

...

made it his personal mission to get things answered for us, quickly and promptly. Truuli have been so good at being there on the phones and seeming like nothing is a problem! Even during a pandemic. Thanks to them/him, our experience of buying our first home was made easy! Thank you!! I would denial recommend using them.

read more

Charlene Grant
15:00 07 Nov 21
The service received from Leigh at Truuli has been exceptional! Leigh has been with us every step of the way, responsive, honest and supportive. I

...

would thoroughly recommend Truuli to anyone considering selling their home. You can't go wrong! Thank you so much

read more

Photo Smile
13:19 30 Oct 21
Ryan was great!! Thank you.

Nikolett Pager
07:09 28 Oct 21
My experience with Truuli was definitely the best I have ever had with an estate agent so far. Nana was very helpful. If i had any question with

...

the referencing process or with the tenancy agreeemant i emailed them and i've got the respond in 10 minutes.I would definitely recommend Truuli Estate Agent .Thank you Nana for finding me a clean and nice property !!!!

read more

Habibe Oztoprak
00:25 26 Oct 21
Mr Leigh Thomas and company Truuli, did a fantastic job,it was quick "efficient and very professional "my brother and I highly satisfied , Mr Leigh

...

walk us through the entire process which made it easy because we never bought a house before, every time we struggle or need a help we can reach him easily,we are very very happy with our new house ,and company standards Truuli/ MR Leigh many thanksHabibe/Halit

read more

halit oztoprak
23:18 25 Oct 21
We had a great experience with Mr Leigh and Truuli Agency. Very helpfully and professional service. Their service is based on customer satisfaction.

...

Strongly recommended. A+++

read more

Vishal Katelia
21:30 19 Oct 21
Great service provided by Michael and the Truuli team. Always available to answer questions. On point with communication and sharing of updates in

...

the process.

read more

Matthew Worthington
11:09 15 Oct 21
Truuli were excellent with help and support throughout the whole selling process, very professional and provided honest insight to every part of the

...

process.

read more

Felecia Robinson
18:15 13 Oct 21
it was an absolute pleasure working with Leigh and his team they were extremely helpful and went above and beyond to get me into mu new home. i

...

definitely recommend using them you will not be disappointed

read more

Verity Penn
15:04 11 Oct 21
I had a good experience with these estate agents.I received informative emails and text message reminders to confirm viewings I'd booked. This

...

helped me with timings however I would have also found it useful to have a specific link to the property location to click on.We were greeted by Olivia, who showed us around the property and answered any questions. She was very polite and wasn't pushy.Thank you for your support in our property search!

read more

Geyneba Sall
11:22 04 Oct 21
I am really grateful to found this amazing agency, and really pleased to met Nana Akoto, he helped me with all the process, very patience and

...

professional, thank you very much, I will recommend always your service to anyone.

read more

Dealing with a gentleman called nana made this whole process stress free , quick & easy highly recommend

irma montero
22:07 30 Sep 21
They have done an excellent job, especially the friendly agent who helped us, his name is Nana Akoto, He was always available every time we had

...

questions with our new contract, he was very polite and kind, my mother and I really loved the way he treated us, if I had to move again I would not hesitate to contact him.

read more

Stella King
21:08 30 Sep 21
It was a beautiful experience selling my house with Truuli. They were fully committed to selling the house from the very beginning. Their

...

determination to achieve results is indescribable. The whole process was full of laughter and happiness because Leigh kept on top of thing and kept me very informed. He was very positive and reassuring. He is a man of his words and never said anything negative about my property. He called me Aunty. Akuwa worked extremely hard. She was always very helpful and very friendly to me and the people that came to view my property. She was full of encouragement. She was not fed up of bringing viewers to the property. I recommend Truuli because they are just simply the best and very very professional. Stella K

read more

Husna Khan
11:37 24 Sep 21
From the very start Seth was very proactive and communicated when required to in setting up viewings, taking our offer, coming back to us with the

...

sellers decision and also firefighting on both the sellers and our behalf to ensure that the sale did not derail. Seth was always very positive in what was quite a lengthy transition. We have exchanged and will finally complete next week.

read more

Roland Tewure
21:44 23 Sep 21
The agent Mr Nana Akoto was very polite, responsive and professional. Gives advice that allow you make an informed decision.

Olubunmi Aderibigbe
09:29 22 Sep 21
Truuli are Professional estate agents that offer fantastic services.They have a good listening ear, that assist them in offering qualitative

...

bespoke services to all their clients. Leigh dealt with the sales of my house on behalf of Truuli and he did an excellent job. He answered all my questions and personally kept me updated with developments until the sale was finally concluded.Thank you Truuli for selling my house.

read more

Alex Mathew
10:57 20 Sep 21
I highly recommend Truuli Letting & Estate agents to all landlords. It was great to meet Nana Akoto at Truuli he is professional and I couldn't ask

...

for better service. I would definitely use this service again.

read more

Michael from Truuli estate agents was a pleasure to deal with; regular communication, positive attitude to solving problems throughout the process -

...

top man! recommended!!

read more

Grace Waterhouse
06:15 05 Sep 21
Seth was so helpful during the purchase of my new property - he was always easy to get hold of, liaised very well with the purchasers and explained

...

things step by step clearly. Would definitely recommend!

read more

violet tulloch
12:21 02 Sep 21
I would highly recommend Truuli EstatesI have dealt with Ryan from Croydon branch, from the start to the finish he as been great. This guy love and

...

enjoy what he does and does it with passion.Very professional honest and reliable. He as maintained good communication thoughout the proses of selling my flat and took a lot of intrest. My flat was sold within the same week.I would definitely use Truuli Estate  again .Stay bless Ryan

read more

We couldn't have asked for better service. Michael Anthony was with us through every step of the process, including going above and beyond to give us

...

advice about the properties we were looking to move on to.Overall we'd highly recommend them as agents. They helped us pitch the price just right so that rather than being yet another price-reduced house, we ended up being the subject of a bidding war. The photography for the place was great, and the marshalling of viewings into manageable chunks was very helpful.Good communication is key in these things, and that something that Michael did very well.Selling your house is a nerve-wracking, long slog. Truuli made it a lot less so.

read more

Kili jean claude
18:45 14 Aug 21
We receive a good support , good customer service and good communication from estate Agent NANA from your Centrale Croydon branch . He really

...

helped us to move in the property smoothly , responding efficiently to our reasonnable requests .Well done Nana.

read more

Alexis Balma
13:57 13 Aug 21
I can highly recommend Nana Akoto from Truuli. He was very professional, accessible, always quick to reply and provided a fantastic service. Thank

...

you.

read more

Fred Kumah
09:20 13 Aug 21
Working well for me great updates

Emilie Fan
19:42 12 Aug 21
We are soon to complete on a property which has been made all the easier by Leigh at Truuli. We've had a lot of negative comments on estate agents in

...

the past so have been very thankful for an estate agent who handheld the communications across all parties, making sure we were always updated. Thanks so much!

read more

Kirsten Johnson
08:51 12 Aug 21
Ryan has been great from start to finish. We started with two agents but throughout Ryan was much more engaged and invested in us and our sale and

...

onward move, and brought in a lot more viewings. He's been very accessible to us and is friendly and professional, pushing things along and reassuring us at the stressful points, very reliable. My wife and I wouldn't hesitate to use Truuli again and will be recommending them to our friends!

read more

Sharon Addo
12:16 06 Aug 21
From the moment I contacted Truuli Estate Agent I felt comfortable and listened too. Seth contacted me immediately and arranged to view my

...

property.🏡 He is so professional and is an asset to Truuli. I could not believe it when my property was sold within a week of it being advertised. Two and half months later the sale has been completed and I'm over the moon.🍾🍾🍾 Thank you Seth for all your help, hard work and support throughout this process. I will definitely be recommending Truuli to my friends and family.

read more

Sandra Ridgwell
21:52 23 Jul 21
I moved with Ryan from Croydon Trulli branch. When other Estate Agents couldn't seem to get the job done I asked Ryan to step in and was sold within

...

2 weeks.

read more

Nelson Marques
15:41 19 Jul 21
Tried Truuli Estate agents for the first time and was very happy with the experience. We dealt with Seth Oppong who was very good at his job and went

...

the extra mile to achieve results. He was very approachable and would call us back when he had the answers to our questions. Would definitely recommend Truuli and Seth Oppong.

read more

Sanjit Daby
15:28 12 Jul 21
I recently purchased a house through Truuli and I cannot recommend them highly enough. I dealt with a gentleman called Ryan and he was friendly and

...

super helpful. He always returned my calls and he made sure that the sale process went through smoothly without any hick ups. It is very rear to find an estate agent as honest and helpful as Ryan and we definitely received 5* service from him. We now have our new house thanks to Ryan. Thank you!

read more

Hannah Laura B
14:32 08 Jul 21
Ryan and Michael (Broker) at Truuli have been absolutely wonderful. They have helped with the purchase of my first home with ease and there was

...

always a friendly and helpful voice at the end of the phone. I was concerned that buying a studio flat would be tricky but these guys with their expertise have made it plain sailing.Thanks again guys

read more

Samuel Bell
11:33 05 Jul 21
Michael Anthony was a pleasure to work with. He was my only point of contact throughout the process, knew the area very well, was a qualified

...

surveyor in his past career and handled both our buyers and my questions well. The sale was smooth and swift. We achieved our asking price.

read more

We recently bought in Crystal Palace via Truuli. Michael Anthony was the agent for the vendor and he was excellent to deal with. Timely, professional

...

and extremely helpful. We were first time buyers with no chain and he worked with us and the solicitors to get the sale through in less than 7 weeks. This meant we could benefit from the Stamp Duty holiday. Michael went above and beyond on helping answering our requests. I've already recommended him to a friend who is looking to sell.

read more

Planet Groove
11:11 03 Jul 21
Many thanks Leigh for helping us findng the house we were looking for. Your professional, caring and personal service has been highly appreciated. Teo

Ashalei Ludwig
07:54 01 Jul 21
My experience with Truuli was definitely the best I have ever had with an estate agent so far. I had the pleasure of working with Nana who was

...

responsive, professional and quick on the mark to help me with my some what tricky property search. He found me a property within 2 days.. a record if you ask me! I would highly recommend the agency and definitely Nana as a negotiator! THANK YOU!

read more

Nathan Tulip
01:48 29 Jun 21
Truuli Estates is a phenomenal agency way ahead of its competitors.I know this because I tried three agencies before I noticed their signs

...

everywhere and a letter came through the door addressed to me.Truuli works fast, their communication is excellent and their admin is efficient. Their teamwork is strong. Truuli works hard and brings three times more viewings to your property than anyone else.When a chain collapsed in its final stages, Truuli did not even flinch. Instead, they came back harder and faster the very next day. I learnt from this – a little life lesson. While I was still feeling sorry for myself, they started with fresh viewings. Their tenacity and resilience are something to behold.This level of focus and persistence pulled it all back together for me. For this, I am very grateful and highly recommend you use them.They do not give up.I trust Truuli completely and cannot be bothered with anybody else.My house is "under offer" again.Thank You Truuli

read more

Robert .Burke
17:36 28 Jun 21
Iv had a great experience with truuli- in particular Ryan Morgan. He had a very dynamic approach. If You have questions, just ask him. He will

...

answer or get you answers. Very knowledgeable and easy to work with. Highly recommend.

read more

George Hume
11:25 28 Jun 21
I've known Michael Anthony for several years now and worked with him both as a potential buyer and then as a seller. Would highly recommend him and

...

Truuli for both sides of the transaction. Michael is incredibly knowledgeable of areas in London and does his homework on the property in question. He works fairly and professionally for both the buyer and the seller and I would not hesitate to either buy a property from him or list my property with him in the future. Would highly recommend.

read more

Stephen Rogers
19:19 27 Jun 21
I would like to extend my sincere gratitude and appreciation for the team at Truuli and in particular highlight Nana Akoto for his outstanding

...

knowledge, professional expertise, and superb level of personal service demonstrated in facilitating my recent real estate transaction.I would recommend Nana Akoto and Truuli to anybody looking for support and assistance with their real estate needs. I was extremely happy with the service, outcome, and feel Nana brought a lot to the table and feel very confident sharing my experience and singing the praises of Truuli and Nana Akoto in particular.Thank you guys you are the best and I wish you every success in all your endeavours.Highly recommended.

read more

Truuli outstanding! As a first time buyer I had so many questions and queries about properties and the purchase process and the agents at Truuli were

...

on hand to help. They listened to what I wanted in my first property and showed me so many which matched my criteria. My agent, Ryan Morgan, was fantastic. A true professional who is genuinely dedicated to helping people find their dream home. I would definitely recommend Truuli to family, friends and even strangers!

read more

Skills1104
16:37 23 Jun 21
The service I received from Leigh was amazing and I would highly recommend Truuli estate agent to my family and friends.Anthony

Christopher Rumble
15:57 21 Jun 21
Truuli Estate Agents have just sold our house and our contact Seth has been amazing. Always at the end of the phone if we had queries etc. Everything

...

went smoothly with his help and happy to report we are off to pastures new very soon. Thank you Truuli xx

read more

Jessica Egan
17:01 18 Jun 21
Would highly reccomend Truuli, especially Michael Anthony. He went above and beyond for us, getting us two offers for our property after the first

...

day of viewings. When the sale fell through (through no fault of Mike) he pulled another offer out the bag and was involved right through to completion, liaising with both solicitors to get the sale over the line. Mike gave great advice, was very responsive and it was a pleasure working with him. We couldn't have asked for more!

read more

Sunsunwood UK
14:32 18 Jun 21
Wonderful service and efficiencyand with no doubt, Mr Nana Akoto is fantastic property expert.

Charlie Olley
16:27 17 Jun 21
Ryan Morgan was a huge help throughout the whole purchase of our first home. He was always on the end of the phone and was very flexible and

...

responsive to all our needs and last minute requests for viewings. Big thank you

read more

Richard Buhagiar
12:23 17 Jun 21
We purchased a flat recently from Truuli and also took advantage of their Letting services. Nanna, Ryan and Olivia were all great and very

...

responsive. We had a tenant move in within two weeks of completing our purchase which is great . All highly recommended!!

read more

claudia silva
21:14 14 Jun 21
I would highly recommend Truuli to anyone! Ryan Morgan was very professional, efficient and true to his word. He very quickly found a buyer and even

...

after the offer was accepted, Ryan Morgan would check in regularly to see how things were progressing and would communicate between our side and the buyers side. Overall, I'm extremely happy with the service provided and would even go as far as to say Truuli are the best estate agent I have dealt with. If you want a top quality service and your home sold.. Truuli is the estate agent to go for!

read more

Trey Oakley
17:32 13 Jun 21
After 2 estate agents and no luck I was recommended to Ryan Morgan at Truuli Croydon... Ryan was, friendly, transparent and very knowledgeable on

...

both the market and selling homes. If you are buying or selling within the Croydon and want things done with no problems Ryan is the guy! After 3 weeks he had sold my flat in Croydon and this was with a selected amount of viewings. I liked that he was professional, kept me in the loop and always came back to me with feedback. The service didn't stop after we found a buyer, Ryan continued to support and help throughout the process until completion. No hidden fees or promises that couldn't be kept and always available by phone/email. Ryan will definitely receive repeat business and referrals from myself. Thank you, Truuli Amazing Job!

read more

Daniel Church
11:55 11 Jun 21
Leigh has been fantastic after a long journey we got there in the end, very responsive, I would highly recommend Truuli.Daniel church

We met Leigh, as he was the estate agent for the property we eventually purchased. Although we were not initially taken with the house, Leigh

...

convinced us to have a viewing. Once inside, we fell in love with the place and eventually made an offer. Thanks to his persistence, we have our new home. Not long later, the initial offer fell through on our flat. We were so impressed with Leigh in regards to the house, we decided to relist our flat with him and Truuli (we had been with an online company). Throughout the entire process, Leigh and his colleagues were some of the few who consistently updated us and worked to get the two sales transacted. We cannot recommend Truuli enough.

read more

Ali R. Jafri
16:14 28 May 21
working with seth opong has been really great he has been really helpful and great in advising me. i would love to work with him again. One great

...

thing Seth has is he is super patient. 5 Star the guy knows what he's talking about.

read more

Robyn Ellerker
16:06 27 May 21
Ryan has been an absolute pleasure to deal with. We were listed with another agent for over a month with only a couple of viewings and were always

...

left chasing the agents so we decided to go on board with Truuli. It was the best decision we made, wish we made it sooner. In the first weekend Ryan secured more viewings then we had in the time with the previous agent. We felt that he actually cared about selling our property and we could tell from the amount of viewings we were getting he was definitely putting in the effort. He sold our property in the first round of viewings, unfortunately our buyer pulled out but he then went to sell in the second round of viewings! I love the companies approach to take calls after 5 knowing that people that are working can't always call or take calls during the day. I cannot recommend this company enough and Ryan himself as not only is he incredibly professional but he has a fantastic balance of being able to have a laugh and joke with too!

read more

Mr Seth Oppong our Truuli Property Expert was extremely helpful and gave us good sound advice and helped us achieve our price goal. Ten out of Ten

...

Seth.

read more

Nadia Mitchen
15:05 19 May 21
Extremely professional service. When shown the properties, they had all the numbers to hand and efficiently mediated between both parties. I would

...

definitely recommend this company.

read more

Marho Bateren
10:51 12 May 21
Nice set of guys and gals. They were always available when needed and would respond quickly to any queries or requests. Can't really fault them.

Fatima Zaidi
17:15 11 May 21
Seth was dealing with us. And was amazing. He gave good advice and was patient. We also had another agent who were not friendly or helpful. Even

...

though we did not buy from trulli. Seth our agent still gave us all the support our agent did not give.

read more

Tony Dadson
11:01 07 May 21
I've had the privilege of using Truuli this year to manage my property and I've been very impressed with the quality of their service. Nana Akoto who

...

is my assigned Account Manager really understands the concept of customer life time value. He makes the effort of listening and understanding the unique needs/requirements of his clients and ensures he delivers services that are customised to meet the needs of his clients. He invests in building a strong relationship with his clients that is critical to our mutual success . I will recommend Nana Akoto as an Account Manager to anyone who is interested in using Truuli to manage their properties.

read more

Suzanne Vestey
19:53 06 May 21
Truuli have been fantastic, very professional and knowledgeable throughout the sale of my flat.

James Allison
08:51 04 May 21
I recently worked with Ryan Morgan and Truuli on the sale of my flat in Croydon. It was an absolute pleasure working with Ryan, he extremely

...

efficient with communication and keeping me fully in the loop with everything going on, throughout of the full sale (from viewings to completion).Ryan was able to secure a high volume of viewings on the flat in a really short space of time. He was able to provide expert advice.Myself and my Partner have been extremely happy with the service provided and I would honestly recommend reaching out to Ryan and Truuli!

read more

Gerhard van Niekerk
05:56 04 May 21
Nana was extremely effective in finding a tenant. Trulli managed to find far more tenants than some of the larger estate agents and did it at a

...

better price

read more

Damo's Personal Training
19:24 29 Apr 21
Leigh Thomas did what it says on the tin. He sold my property. What more can you ask from your agent? But he did it much faster than my previous

...

agent and he always fought my corner throughout the process. Leigh was on the other end of the line whenever I needed. Thanks Leigh and thanks Truuli!

read more

Benjamin Wells
15:15 29 Apr 21
These guys were super helpful with my first time buy, being patient with me as I ask multiple questions, sometimes the same question a number of

...

time.Ryan, Humza and Michael were all extremely helpful and explained to me what was going on and kept me up to date as much as possible. Again being very patient with my queries.Can't recommend them enough

read more

john cormack
14:10 29 Apr 21
My sale was handled by Ryan, who went the extra mile at every stage to ensure a successful sale.

prabhav bhadani
11:05 29 Apr 21
Ryan at Truuli has been an outstanding help during the entire purchase process. As first time buyers, we quickly realized how daunting the home

...

buying process was going to be with Agents using hard-selling tactics and even lying to pressurize you into taking rash decisions. We ended up engaging with most of the high street brokers in Croydon/Bromley area and it was difficult to tell them apart.But, Ryan was a breath of fresh air...right from the outset we felt like he was someone we could trust. He was extremely responsive, very professional and helpful during the whole buying process. Ryan has been a very significant part of our journey towards becoming a home-owner - Thank you!

read more

Vicky Arnott
11:47 28 Apr 21
Ryan has recently sold our flat and has been a pleasure to work with through the whole process. Ryan was always professional, honest and

...

approachable. His determination and dedication to our flat sale has been amazing throughout. I would highly recommend Ryan and Truuli.

read more

Joe Camenzuli
10:28 28 Apr 21
Having almost gone with Purple Bricks, I decided to go with Truuli to let out my house. I found Nana to be a very responsive and pragmatic agent. He

...

would answer any query I had at any time and so putting my mind at ease. He got my new tenants checked and moved in within a very good time frame. Nana was a lovely guy throughout. I would recommend him/Truuli for your future lets.

read more

Amy Daniels
07:05 26 Apr 21
Truuli and especially Michael were amazing when it came to selling our property. We had tried using another established estate agent before but had

...

lost the sale and felt that they weren't quite as engaged as we would have liked. That wasn't a problem at all with Truuli, Michael went above and beyond to support us through our sale, arranging for electrical and gas checks/surveys to be completed when we weren't able to get back to London due to covid lockdown. Michael was extremely knowledgeable about the market, realistically priced our property, arranged numerous viewings, provided feedback on the viewings, and after offer, ensured the sale stayed on track and in line with expected timescales. All we can say is that for us, Truuli is a standout in the Estate Agency industry and we would definitely use them again! A huge thank you from us!

read more

Malachi Boakye-yiadom
21:59 25 Apr 21
Ryan sold our home. He was always professional, approachable, polite and helpful. I fully recommend using Truuli, especially Ryan for his

...

professionalism and "can do, never give up" attitude.

read more

Nancy Auld
09:18 22 Apr 21
Michael was great throughout the transaction and was very responsive when we needed something. He went out of his way to show us the best properties

...

and even found us our first home. He was friendly and professional and we couldn't have asked for a better estate agent. Thank you Michael!

read more

michelle dunkley
22:43 21 Apr 21
After terminating my contract with another agent I contacted Truuli.I have been dealing with Leigh and Akuwa at Truuli and they have been amazing.

...

They have been really professional, addressing all concerns that I've had and they are genuinely interested in achieving a sale and despite the lockdown the viewings kept coming in.Thanks to Leigh and Akuwa my property is now under offer at the full asking price. I would definitely use Truuli again and recommend them too. Thanks Truuli

read more

Dima Horda
08:48 19 Apr 21
We worked with Ryan and had a great experience buying our home. He was very flexible with viewing times, going above and beyond when we found the

...

property we wanted.He communicated well throughout the process and kept us informed with updates from the vendor.Even after completing the sale, he offered to replace the lock free of charge as the keys we were given didn't work. This is exceptional service and we enjoyed working with him.

read more

Josh Wilde
08:48 19 Apr 21
Michael was a great agent to work with, he was responsive, warm and made sure everything went as quickly and smoothly as possible. Would definitely

...

recommend Truuli.

read more

eloane rocha semedo
08:09 19 Apr 21
Nana made our moving process super quick and took away the stress of it all with his great charisma. We were lucky to find a place after just one

...

viewing and completed all our referencing on the same week! Great service - we've recommend Trulli to our friends 🙂

read more

Clare Biddle
07:59 19 Apr 21
We recently used Ryan and Truuli in selling our property and they provided a more realistic value for the property than the other estate agent -

...

always dealing with us on an open and transparent basis. We appreciated the teams notifications of viewings and any issue or concerns that came up.Very happy with the personalized service and the sale of the house in a tough market.Thanks Ryan.

read more