Transparent reviews from trusted sources.
THIS IS WHY WE DO WHAT WE DO.
Sold with Truuli in two weeks after being on the market for 18 months with another agent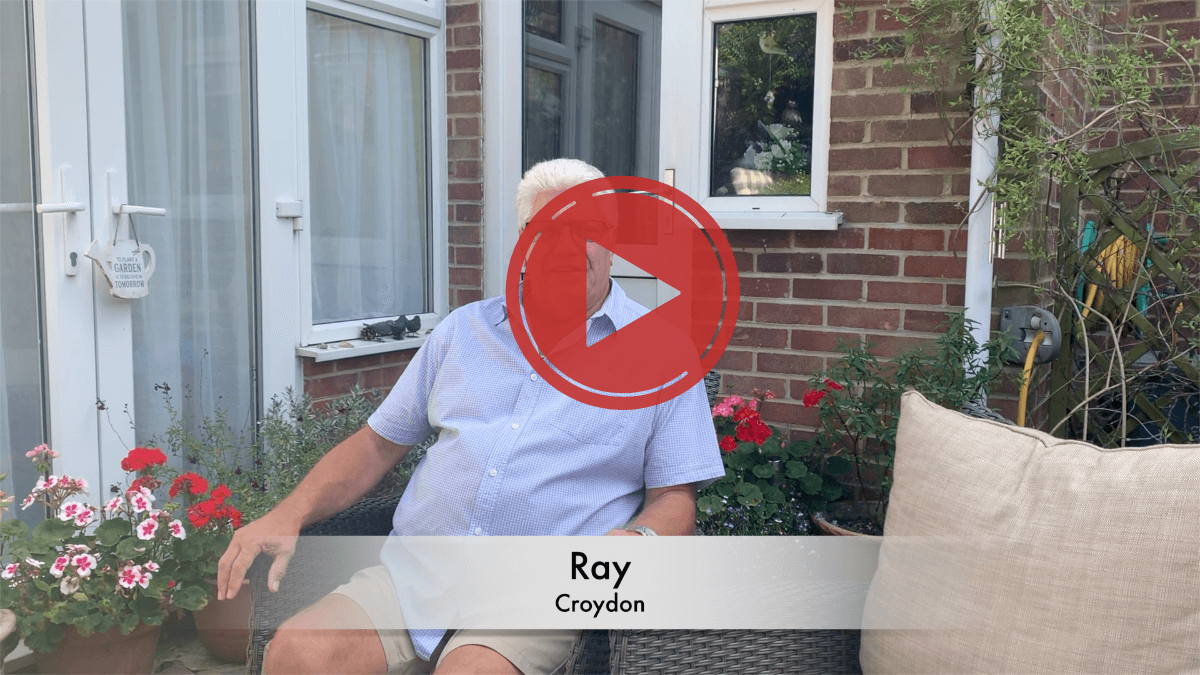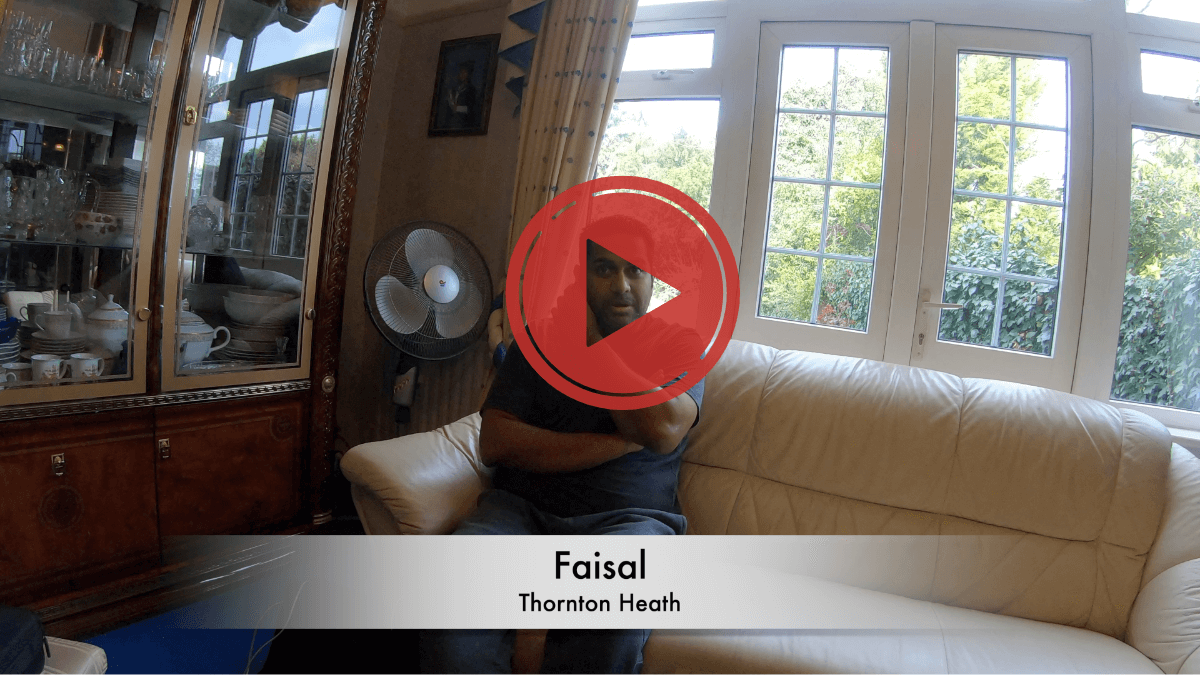 Amazing David Cole answered all my questions very kindly and clearly, and explained things step by step. Very nhelpful person! He worked in a prompt

...

manner, and when he had issues with slow stakeholders he chase and chase and never gave up :DThank you David for getting me a new nice place to live so quick! Fantastic job! 👏👏👏

read more

Minna Chen
12:11 01 Dec 23
Exceptional communication and well-experiencedI am thrilled to share my outstanding experience with Ryan, from Truuli who recently handled the sale

...

of my flat. Ryan's approach was exceptional, and I wholeheartedly give him a well-deserved five-star rating.What sets Ryan apart is his brilliant and strategic approach to selling properties. From the outset, he demonstrated a keen understanding of the market and implemented a smart strategy that showcased my flat in the best possible light although it is now a good market right now.Throughout the entire process, he was incredibly attentive to my needs and concerns. His proactive and hands-on approach gave me confidence and peace of mind, knowing that my property was in capable hands.Communication is where Ryan truly excels. His responses were consistently timely, and he kept me informed at every stage of the selling process.Ryan helped to solve the challenge due to slow response from leasehold management company and helped to accelerate the process.I would definitely recommend Ryan.

read more

The team at Truuli have been absolutely brilliant - they've helped us secure a new home! Huge thanks to Leigh, he has been fantastic, excellent

...

communication!

read more

Ryan Morgan was so helpful and understanding throughout my journey - very supporting and patient through it all and I appreciate everything he did to

...

help me!

read more

Monique Epega
16:11 21 Nov 23
David Cole (lettings) has provided an extremely efficient, knowledgeable and professional service. His input has certainly made the selection of my

...

tenant a very stress-free process and I wouldn't hesitate in using him again.

read more

Ryan was amazing to deal with from start to finish, always kept me in the loop and updated which made the whole experience of buying my first home

...

that little bit easier.

read more

This is my first time using Estate Agents to search for rented accommodation. I tried several other property agents for weeks but was unsuccessful

...

and I was disappointed with their customer services and nearly gave up until a colleague directed me to Truuli Estate and Letting Agents through Leya Ricketts, one of the staff with Truuli. It was like God used Leya Ricketts and Truuli to provide me with exactly the kind of accommodation that I was searching for at Waddon Road, Croydon which has a beautiful garden. What I needed to provide as a tenant to rent a house and how to go about it were all provided by Leya Ricketts through her professional guidance, it was fantastic and exceeded my expectations. The manner and the way she explained everything about the property renting really convinced me that Leya Ricketts is a property agent with a sound knowledge of her job with a real sense of professional customer service. Leya Ricketts guided me throughout the process through her consistent hard work and honest approach together with the support of her other colleagues at Truuli until I secured the needed accommodation.I will always recommend Truuli to my friends and colleagues as I am very sure that they can always get first-class services from Truuli when it comes to property lettings. Leya Ricketts and her colleagues at Truuli have actually made it look like a walk in the park for me in an initial experience that was really stressful with other Estate Agents. Thank you so much guys at Truuli, you have really done so well as I move into this new accommodation.

read more

MoniAtlantic
15:46 10 Nov 23
It's was nice getting an accommodation from Truuli staffs are nice and supportive, responding to the messages and calls. The whole process was

...

amazing will definitely recommend friends to this company❤️❤️❤️Funmi

read more

genrius bazalis
16:26 31 Oct 23
All team was fantastic, help me with any question Ryan specially answered my questions even he was off work .

Marion Weatherall
10:36 17 Oct 23
When looking to sell a property, you look for someone proactive, trustworthy, and who knows the local market very well. This is what we found in Ryan

...

Morgan, from Truuli Croydon.While other agents had inflated its value hoping we would sell our flat through them at a higher price, Ryan provided a realistic valuation of our flat from the outset. (The value of your property is only the price people are prepared to pay for it, in the end). We quickly had a lot of interest in our flat. Ryan was our point of contact from start til end, organising and attending visits, always getting feedback, contacting as many people as possible to find the right person, up to the moment we found our buyer.Ryan did not stop there, liaising with solicitors until the deal was done. Ryan was always on the ball, chasing, answering emails and SMS to provide updates, never letting us down, keeping everybody in the loop, and providing advice and clear insight on what was happening. Ryan is also a lovely person to deal with: happy by nature, positive, very knowledgeable about his role and the market, and he strives to do his very best for his clients.We could not have chosen a better agent for the sale of our flat. Hats off to Ryan and the Truuli team! You deliver a fantastic service and we wish you all the best for the future!

read more

Harvey Cox
10:17 13 Oct 23
Great experience with David. Really helped when finding and moving into our new flat. Always available to speak when needed.

Leya helped me each step of the way during my search for an apartment. She worked together with me ensuring that I got what I wanted. She was a

...

pleasure to deal with. I highly recommend Truuli to anyone wishing to move house.

read more

Alice Asare
09:28 07 Oct 23
Angel in human form Leah is one of the best estate agents I av come across in the UK .Am not gonna lie she got time,patience and advice you on what

...

is suitable for you thank God for the day I met her.God richly bless you for everything 🙏

read more

Camelle ilona
15:56 06 Oct 23
Leigh at Truuli Estate Agents was ABSOLUTELY OUTSTANDING. Sold my house incredibly quick, held my hand through the whole (what I thought would be a

...

daunting) process.I can't recommend Truuli enough. No question was too minor. I had a difficult situation but Leigh helped me navigate every step. Professional yet friendly, honest and transparent.If you're thinking about working with them, this is the sign you needed, do it. Highly recommend. From a very happy client.

read more

Muhammad ShaherYar
18:38 04 Oct 23
HelloAfter viewing flat & meet letting agent named NaNa akoto he is best giving property details showing & giving advice thanks to him & truuli

Lorraine Kelly
13:09 04 Oct 23
Great service, very professional, acted really quick to put my property on the market. I received an offer within a week. Thank you

Katarzyna Smalera
15:18 03 Oct 23
"I'm incredibly pleased with the service I received from Truuli for finding my dream property. My purchase offer has been accepted and I would like

...

to thank Leigh for his help but their entire team was fantastic every step of the way."

read more

Truuli is a great company and David Cole was incredibly professional and helpful right from the start. He listened to what we wanted and took us

...

through the whole process of letting our home with loads of useful advice and a lovely, friendly manner. Wouldn't hesitate to use them again and highly recommend. Thank you!

read more

Jeffrey Adjei
20:47 14 Sep 23
Truuli are truly the best Agents I have ever used. Their Letting Agent David was truly wonderful! As a Newbie Landlord, David held my hand through

...

the entire process, from listing to letting and ensured that I was informed of my choices and rights. I will definitely use them again!

read more

I met Leigh Thomas last year through a friend of a friend, this year I decided to let my property so I contacted Leigh and he put me in touch with

...

one of his team, David Cole. David was absolutely brilliant, he works quickly and is very professional. David even got an increase on the rent which I wasn't expecting. I would highly recommend using Truuli.

read more

I am so pleased that I chose Truuli for the sale of my property, Ryan has been fantastic every step of the way. From arranging a constant stream of

...

viewings, calling me with regular updates, providing excellent advice and helping to drive the sale through to completion. If you're unsure which estate agent to choose, I would definitely recommend Truuli for a personalised and smooth experience.

read more

Leonard Kokoli
18:01 14 Aug 23

Sahana Sivanantham
16:11 10 Aug 23
David took us through the whole renting process and made the process quick and simple. Thank you very much!

Sophie Compton Carr
17:56 28 Jul 23
Ryan was great! He was really on the case. Initially, he pushed through the price I was asking for, for my flat, then when the solicitors on both

...

sides were being slow, he emailed, called and chased to make things happen. Couldn't have asked for more.

read more

Well managed the sale of our property. Truuli and our agent Ryan were always around when we had questions, and made the whole processes stress-free.

...

Would 100% Truuli to anyone who is looking to sell a property.

read more

chris Suffren
14:57 17 Jul 23
I have had a great experience with Truuli and I highly recommended Leigh Thomas who is a top-quality estate agent who offered us a great service from

...

start to finish.

read more

Marion Thurston
13:42 17 Jul 23
Ryan Morgan showed us the viewing. A smart young man. He was friendly, presentable, on time and very knowledgeable. He answered all of our questions

...

and supplied more information of which was very informative. We have been looking for 8 weeks and of all the agents Ryan Morgan is at the top. I would trust this young man to find us a property

read more

Binson mathew
12:37 17 Jul 23
Excellent service from Truuli Estate agentSpecial thanks to Leigh Thomas who did an excellent service through out my purchase process; very

...

efficient and quick response

read more

Jermaine Johnson
12:41 07 Jul 23
Love these guys! Professional and friendly service and got an offer for my property in a week; they're on job! Communication was excellent with

...

marketing reports and clear updates on viewings and feedback. Leigh Thomas was my primary contact and went above and beyond to get the job done. Best in the area.

read more

curtis roach
23:03 29 Jun 23
David Cole was great, really good customer service and professionalism!

Claudel Walters
11:46 28 Jun 23
My experience with Tuui was good there was always leigh Thomas at the other end of phone line ready to support and guide me. He stick with me from

...

the start. Very much appreciated his help.

read more

Sarah Clark
21:58 20 Jun 23
From day one Seth was so helpful, friendly nothing was to much trouble. Seth always keps us up to date, communication was really good. Even after our

...

house was sold Seth was always there to help. Seth went above and beyond to help us sell our home. Thanks once again Seth you are a credit to your company. If you are looking to sell your home or buy a home Seth is your man.

read more

Pietro Scano
10:10 15 Jun 23
Very Happy with the service provided by Ryan Morgan at Truul. I work as buying agent , Ryan found a wonderful property for our Client.I hope to

...

work with him again in the future.

read more

Frederick Ticlo
14:21 14 Jun 23
Truuli provided a fast and efficient service at the initial stage when I was trying to sell my property and following that I was fully supported by

...

Leigh Thomas throughout the selling process.The process dragged on longer than it should have due to a troublesome buyer but with Leigh's patience and persistence, we finally got to exchange.Excellent job.

read more

SOPHIA AUGUSTINE
14:09 14 Jun 23
Such an amazing experience using Truuli. David in the lettings team has been a tremendous help. Very approachable, helpful and always looking out for

...

the clients best interest. I Have worked with Leigh in the past purchasing two properties. He is always realiable and by far the most honest and trusted estate agent I have dealt with.Will definitely recommend and use again in the future.

read more

Sonny Guilao
21:06 13 Jun 23
I appreciate all the efforts and patience of our agents,and I am so verry happy to give a chance and trust, especially to mr David Cole Marla for

...

helping me to do all that I prepare needed,a big thank you to all uf us to this company Sonny,

read more

Ryan Morgan was absolutely amazing with our purchase. He was patient, kind and very personable. Nothing was too much bother. He was a pleasure to

...

work with!

read more

Elena Osipova
23:15 04 Jun 23
Ryan Morgan did a great job, and delivered on all his promises.

Ricardo Costa
14:25 31 May 23
A massive thank you to Leigh Thomas for your help with buying our home. You made the process simple and easy to understand for us. Although we had

...

some delays which not your fault, you always kindly guided us in the right direction, and we appreciated your patience and expertise. Your insight was extremely valuable to us and I don't think we could have done this without you.Thanks Truuli Team

read more

Ryan is a top class agent and the best we've ever dealt with. Our house sale was a bit of a graft after we went in slightly too high with our asking

...

price but Ryan kept the momentum going with a consistent flow of viewings and we ultimately got a price we were very happy with. Communication from Ryan throughout the process was excellent. I couldn't recommend Ryan highly enough.

read more

Daniel McGuire
20:45 24 May 23
Great service and always available to support through both successful and challenging moments. Thanks Ryan for all your help in completing our sale.

I recently had the pleasure of working with Ryan Morgan from Truuli in Croydon. From start to finish, Ryan went above and beyond to ensure that our

...

real estate needs were met, making the entire experience smooth and stress-free.From our very first meeting, it was evident that Ryan possesses an extensive knowledge of the Croydon market and the psychology of buying/selling. He took the time to understand my specific requirements, preferences, and budget, and then presented me with clear options that matched my needs.Throughout the entire process, Ryan displayed remarkable professionalism, always keeping me informed and providing timely updates. He is highly responsive to my questions and concerns. His dedication and commitment were unwavering, making me feel valued and supported as a client. Even when our first offer fell through, I still had the confidence that Ryan can find the right client for our property.What impressed me the most about Ryan was he was always on our side and looking out for our best interests. He is a honest and kind person at heart which makes his expert advice and guidance even more invaluable, making me feel confident and assured in my decisions.Overall, I cannot recommend Ryan highly enough. I've dealt with RE in New York, Chicago, San Francisco and now London. His exceptional service, extensive knowledge, and outstanding professionalism truly set him apart from the rest.

read more

Graham Bearne
16:19 09 May 23
Excellent service and help from Leigh and all the staff at Truuli. We were notified at every point during the sale so were kept aware of everything

...

that was happening. House was sold within 2 weeks of going on the market.

read more

Toni Bearne
15:54 09 May 23
Absolutely fabulous service from Leigh Thomas and his team at Truuli. Went above and beyond and exceeded our expectations. A 'Truuli' great

...

experience, and we wouldn't hesitate to recommend this Company

read more

arsidyi boplakz
08:40 06 May 23
Leigh Thomas is easy to deal with and very helpful.Highly recommended 👍👍👍

Sharon Hull
11:54 03 May 23
I was very impressed with the professional service I received from Truuli Estate Agents. Leigh Thomas is simply the best, his knowledge and

...

commitment to his clients is second to none. I would highly recommend Truuli Estste Agents. You will get a first class service from Leigh who is also reliable, trustworthy and a thoroughly nice chap

read more

nimmy dileep
19:13 01 May 23
I would really recommend Truuli sales and lettings to people who try to find house.Especially NANA ,he he is very supportive and helpful for the

...

entire renting process.I would suggest his name to everyone who ever want to find their house.

read more

Armando Murat
10:20 28 Apr 23
Brilliant customer service!Nana Akoto has given us all the support through the letting process, he has been really helpful, he has listened to us

...

carefully.Brilliant customer service!Moving home can be a daunting experience, but thanks to Nana we managed to organise everything on time!Many thanks for helping us to achieve our goals!Date of experience: 28 April 2023

read more

Noemi Bonardi
10:19 28 Apr 23
Excellent experienceI have been guided through the letting process by Nana Akoto, and he has made everything smoothly and easier for us.He

...

supported us in every step of the process, answering with patience all the question we had about the property.He is professional, kind,polite and focused in making customers happy.Thank you for your committment!Date of experience: 28 April 2023

read more

Ketan Patel
18:42 20 Apr 23
Truulli Estate & Lettings Agents is the best i found .the staff is very help full and very kind always pick up the phones and talk very nicely.

...

especially from staff Akuwa Arhu and Pharell Green are best .highly highly recommended.

read more

Katerina Ford
08:28 01 Apr 23
Ryan was the best agent I have ever dealt with. Despite several challenges with my sale he never dropped the ball and chased everyone until we

...

completed successfully. Would highly recommend

read more

Michael Hanks
17:42 27 Mar 23
I would like to thank David with the smooth transaction

David is a consummate professional and feel lucky to have found him back in 2019 when we started working together. He's extremely helpful,

...

communicative and efficient, and also very approachable. Thanks David!

read more

Anisha Boughton
15:03 24 Mar 23
Ryan was very helpful in helping me find my perfect home! After my first offer which was unsuccessful, Ryan proposed to show me another property

...

which is even a better fit for my needs and my offer was accepted promptly. The whole experience was so positive and Ryan showed a very professional approach to what Truuli do! It really compares favourably to other agents and I really recommend them.

read more

Nana, only If I could give you 1000%I recently used Trulli to rent out my property in South London and my lettings officer Nana, was a gem, he was

...

very knowledgeable about the area and recommended tenants, he really went above and beyond to secure me tenants for my property, previous letting officers have always disappointed me but Nana and Trulli were excellent, great service Nana, hope you stay like this throughout our business, this letting officer Nana and his office I would recommend for their professionalism

read more

Matt Paryag
18:38 22 Mar 23
Thank you so much to our estate agent Ryan! Your professional but personal approach and exceptional knowledge of the local area was second to none,

...

and made what was a tricky buying process straightforward.Ryan was able to guide us seamlessly through the process and was always able to provide updates to us in a timely and efficient manner, helping us find and buy the perfect property. Thanks again to Ryan and Truuli!

read more

Milli Johnstone
19:05 21 Mar 23
I worked with Ryan to sell my first home. He was amazing from the get go!Not only was he extremely knowledgeable about the area and honest with the

...

pricing, but he instantly put me at ease. I had put a lot into the renovation of my house and wanted to ensure we found best buyers, which he did!

read more

Timothy Bamigbade
18:35 21 Mar 23
I was very impressed with the service I received from Ryan and his team.From the moment I met Ryan, I knew he was the best agent to sell my

...

property. His approach and tactics were tailored to my needs and lifestyle, which resulted to a sale in good timing. I can't thank him enough!

read more

Jade Richmond
17:19 21 Mar 23
Ryan was amazing in assisting me and my family in selling our property.The property was sentimental to us and Ryan was empathetic the whole way

...

through.We were previously on with another agent who showed no care and over priced our property initially. From day one Ryan was honest and transparent with everything and I am glad he was able to be the successful agent to find us a buyer. Thank you !

read more

Akuwa was extremely professional and receptive to any queries I had. She was very approachable and was always happy to help, therefore I would

...

definitely reccomend her to anyone seeking a reliable estate agent!

read more

karen terry
21:04 15 Mar 23
Ryan's help was greatly appreciated, he set realistic time frames which he always stuck too. Good knowledge on how best to market the property which

...

showed with the turn around time. Great work.

read more

Dan Alderman
12:59 15 Mar 23
Ryan was attentive, knowledgeable and understanding of situation. Felt his experience showed and his transparency was obvious. Greatly appreciated.

Andrew Kwakwa
11:37 15 Mar 23
Professional & informative! Akuwa made the experience a great one, I look forward to working with her again soon!

Louise Crouch
14:48 21 Feb 23
Leigh has been great throughout my selling experience. I struggled through my first attempt to sell but Leigh stuck with me after I went back on the

...

market and am pleased to now have a buyer! Leigh and the whole team at Truuli have been very friendly and guided me through the process and I am now nearing completion.

read more

London Academy
22:10 01 Feb 23
It was a great pleasure to do business with Truuli estate agent at CroydonSpecially Nana from start to finish,We wanted to give our flat for rent ,

...

he helped us finding a right candidate and make this process easier for us .We are very pleased with his service.

read more

jacque mok
13:20 01 Feb 23
Thumbs-up to Matthew KeddoWe wanted to send a big thank you for all the work Matthew's done for us. He helped us to catch the chance of our new

...

property and introduced us an experienced broker. He assisted a lot to communicate with the vendors and solicitors during the process towards completion.We appreciate all his help.

read more

Richard Reyes
20:31 18 Jan 23
First class experience dealing with Ryan Morgan. He is knowledgeable and professional, provided experience, honesty and sound advice , kept me

...

updated all the way. Excellent service,Would definitely recommend Ryan

read more

Lauren Thomas
10:59 16 Jan 23
We met with a number of estate agents before deciding on Truuli. We immediately got a warm and honest feeling about Ryan.Whilst most pitched a

...

similar marketing strategy and commission fee, we felt that Truuli could offer a more personable service, and we're so glad we opted for a smaller firm.We only dealt with Ryan from start to finish and he was superb. He understood our needs and was realistic about price. It would have been easy to try and win the business by marketing the property at an overinflated price, but he knew the market well and managed our expectations. His approach was refreshing.The transaction ended up being very drawn out due to incompetent solicitors, but Ryan was there every step of the way reassuring us and ensuring we were always informed. In fact, he ended up doing more than the solicitors!I cannot recommend Truuli highly enough, and in particular Ryan Morgan. We wouldn't list with any other agent in the future.

read more

Karpagavalli V
03:19 11 Jan 23
I appreciate Mr.Nana truuli agent he was so kind and friendly. He arranged everything on time and it was fast. I would strongly refer truuli for

...

housing in London.

read more

Muthu Kumar
03:06 11 Jan 23
Thank you agent Nana who has helped me with the first class service and the process was quick with him. He has guided me throughout.

Miya Rattigan
11:00 09 Jan 23
We had a lovely house viewing with Akuwa a few days ago. She was very friendly & answered all of our questions. She also gave us information we

...

needed to proceed. Everyone we have spoken with on the phone at the agency has also been very helpful! Thank you Truuli

read more

Naomi McIntosh
21:54 08 Jan 23
First class service viewing my dream house with Akuwa Arhu! She was very friendly and professional from the outset, answered all my questions and

...

allowed space for me to view at my own pace and take pictures. I thoroughly enjoyed this Truuli viewing experience, Akuwa Arhu is top notch!

read more

Abida Nasreen
10:44 08 Jan 23
I have done property viewing with Truuli estate agents the lady was nice and friendly I am looking forward to buy property with them

Heather Francis
10:41 08 Jan 23
I experience a warm welcome 24hrs after my initial enquiry.This followed through to viewing the same week.Akuwa Arhu kept in touch to confirm my

...

appointment. The viewing itself was lovely. I was able to ask questions although there were other customers Akuwa took the time to answer my questions. The feeling was personable. I would say excellent customer service.

read more

Sam Connor
10:30 03 Jan 23
Michael and his team at Truuli are fantastic. Honestly, if anyone can sell a property it's these guys. Professional, trustworthy, personable,

...

knowledgable and above all committed, a real pleasure from start to finish. Ask them for mortgage and legal advice too, their network is excellent.

read more

adriana villegas
09:16 23 Dec 22
Can't recommend them enough, our agent Matthew Keddo was an absolute Godsent! He made the impossible happen with our HTB flat sale where another

...

estate agent had deserted us. Even though he was going through some very tough personal experiences he was still attentive and committed to the final stages of our sale and for that we will never forget.

read more

'Truly' exceptional services. Matthew Keddo is a one-man-army when it came to our experience. He came knocking; wondering why our property could not

...

sell under another agency. It had the hallmarks of the perfect property for a single person or a couple. Not only did he guide us well, kept us informed and assisted us wherever we needed; his actions, body language, tone and presentation did not make us feel stupid and he spoke to us with respect. He advised us throughout the process and where we were stuck in Help To Buy limbo, he got us out. This is where a lot of agents fail and also is where I give him my stamp of approval. He made the impossible possible due to the circumstances we were under, this was a miracle performance. If you need someone knowledgeable with a can do attitude and one of the best personalities I've had the pleasure of working with/knowing, he is your guy. For Wallington, give him a try. He won't disappoint.

read more

Hayley Power
11:58 16 Dec 22
It's been a pleasure working with Ryan. He's made every effort to make the sale of our house go as smoothly as possible. Ryan has been very

...

accommodating and reliable. Communication has been excellent throughout. Our property was sold on the first open day with multiple offers. Would recommend Truuli to anyone who wants a first class service

read more

Matthew Keddo from Truuli Croydon were 5*!The process of buying a property can be an incredibly stressful process but knowing that Matthew were

...

there was so important - hi were incredibly communicative, responsive, and acted very quickly on everything possible. We were exceptionally lucky to work with him on this as I'm very aware the process could have been a lot more painful and stressful without him on hand. Would recommend them to anyone! Thank you so much Matthew

read more

I am happy with the letting by truuli limited.They help us with each and every steps of tendancy agreement.i strongly recommend for the people who

...

are looking forward for an accommodation.

read more

Sylwia Sakowska
22:15 27 Nov 22
Truuli has been excellent. We had really great experience and we would like to say huge thank you to Matthew, the agent with huge professionalism,

...

confidence, honesty and transparency. Matthew helped us to sell our house on the Barrow Road. From the first minute we met Matthew, he gave us a confidence that our house would be sold with brilliant price.Before we decided to work with Truuli, we met other agents from different agenesis as well.Matthew was very different from other estate agents who were trying to convince us that the location of the house was not ideal to ask for more money. Matthew was the only one who estimated the price higher. He was very confident, from the beginning and reassured that it was realistic to expect asking price.He explained all process, pros and cons of cash buyers and mortgage buyers and risk involved in both. The process of selling wasn't easy as the first buyer pull out at the last stage. We felt very unsecure, but Matthew took an action immediately and when I called him with proposed action plan, he had implemented all already. When viewing took place, he reassured that house would be sold that day and it happened. During the processes of selling house, we moved abroad, and we had assurance from Matthew that he would take an effort to ensure house is safe. He took an extra mile offering regular checks on the house, so we did not have to worry. He really cared and it was his great value as we could see that his job was his passion, and our circumstances were understood, and the offered service was personalized.Matthew was responding to our emails or text messages even in the Sunday's evenings. There were few challenging moments where we felt we needed to fly to UK but Matthew instructed us not to take any action before he tried to manage the situations and he did solve the issues without our presence there. We are really thankful as it saved us money, time and reduced stress. Matthew was also very accommodating and successful in terms of being a link in communication between us, buyer and the solicitors. When we had difficulties with sale date chasing, he took action in his hands and managed it with great performance. He would always reassure us and provided an update as quickly as he could. Matthew, THANK YOU so much, we could not ask for better agent. You are brilliant. We are wishing you and the Truuli all the best in the future. We would recommend you to everyone, and in the future, if he have another property for sale, we will call you straight away.Out house was sold, and we achieved the result we wanted, brilliant price, excellent service and personalized support.You provided more that you promise, you are excellent. Thank you.

read more

H Ling Stock
18:31 25 Nov 22
My initial contact with Truuli was with an intention to sell my flat. But the sales team gave me a transparent feedback on the market and suggested

...

me to speak to their rental departments instead.And I met Nana who has been amazing from the start. After ranting my disappointment and my issues with another agency, Nana advised me on how to deal with the matters at hand.His patience and efficiency are much appreciated. As an overseas landlord, I need trustworthy agents to manage my property and so far, my experience with Truuli has been truly positive.I highly recommend Truuli to all landlords.

read more

Veronika K
16:38 22 Nov 22
Very positive experience. I did a few viewings with Akuwa Arhu, who was absolutely lovely and helpful, and had suggested a number of properties in

...

advance. I immediatley found a flat I wanted to purchase and my offer has been accepted by the seller.I had lots of support throughout the whole process and Leigh Thomas regularly checked in to see everything went smoothly. Both Akuwa and Leigh were great and it was a pleasure working with them.

read more

Bianca Knight
12:55 18 Nov 22
Exceptional Service, both Leigh and Akuwa have been a great asset throughout the sale of my property, thank you for making the process less daunting.

Maxwell Ademilua
16:51 17 Nov 22
I will always recommend Truuli for safe dealings without hassles. Nana at Truuli is very well coordinated with good customer handling. With

...

Truuli/Nana, you're in safe hands.

read more

Hayley Rowe
11:51 14 Nov 22
Leigh Thomas worked really hard to secure us the property of our dreams. We are hugely grateful!!!

Charlie Bowden
11:52 13 Nov 22
Great service, really appreciated how hard Leigh at Truuli to get our offer accepted!

Arnold Oceng
15:09 03 Nov 22
Amazing experience through in throughout, very honest and upfront. Nana came through for me, very highly recommended.

Ellen Rehema Moraa
10:49 03 Nov 22
Truuli Letting has been the best solution and greatest help in me finding the best home for me and my family. With the dedicated assistance and

...

service of Nana Akoto, we cannot be grateful enough. I highly recommend them for their services. 👏

read more

Kerry Johnston
10:20 01 Nov 22
An impressive start. Attentive, friendly staff. Fingers crossed for a successful completion... Watch this space !

Mark Smith
18:47 30 Oct 22
We spoke to a lot of agents in the Croydon area before putting our property on the market, Ryan at Truuli was by the far the best. Many other agents

...

will try to give you an over ambitious valuation to convince you to use their services. Ryan provided a realistic valuation and was consistently at the other end of the phone to provide impartial advice, guidance and reassurance throughout the process. Very happy with Ryan and Truuli. Would definitely recommend.

read more

Kathryn McGee
14:55 28 Oct 22
Truuli have been fantastic and so accommodating. When I found out I was pregnant and wanted to defer the selling process until a more suitable time,

...

there was no issue and we picked right back up from where we left off when I was ready to go to market. Michael has been friendly, honest and kept me up to date with everything. We had multiple offers in a matter of days for a price we are really pleased with.Our onward purchase has not been straightforward through external factors outside of everyone's control. Michael has gone above and beyond to ensure we retain our buyer and that everyone has all the information. I would 100% (and even more) recommend Michael and Truuli, we got a fantastic service and we can't thank them enough for supporting this sale.

read more

Jasmin Chen
08:51 26 Oct 22
I appreciated that the agent Akuwa Arhu let me know that the property I was interested in was back on the market and I am now in the process of

...

purchasing that property. I had previously viewed several properties they thought suitable for me

read more