Transparent reviews from trusted sources.
THIS IS WHY WE DO WHAT WE DO.
Sold with Truuli in two weeks after being on the market for 18 months with another agent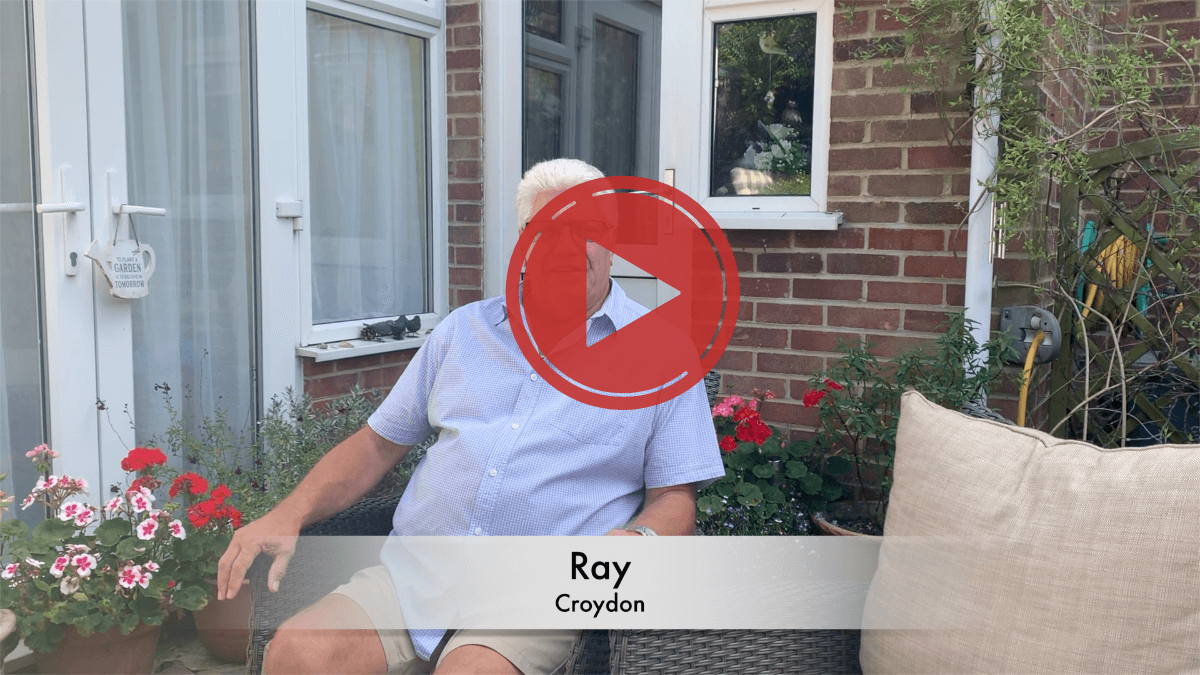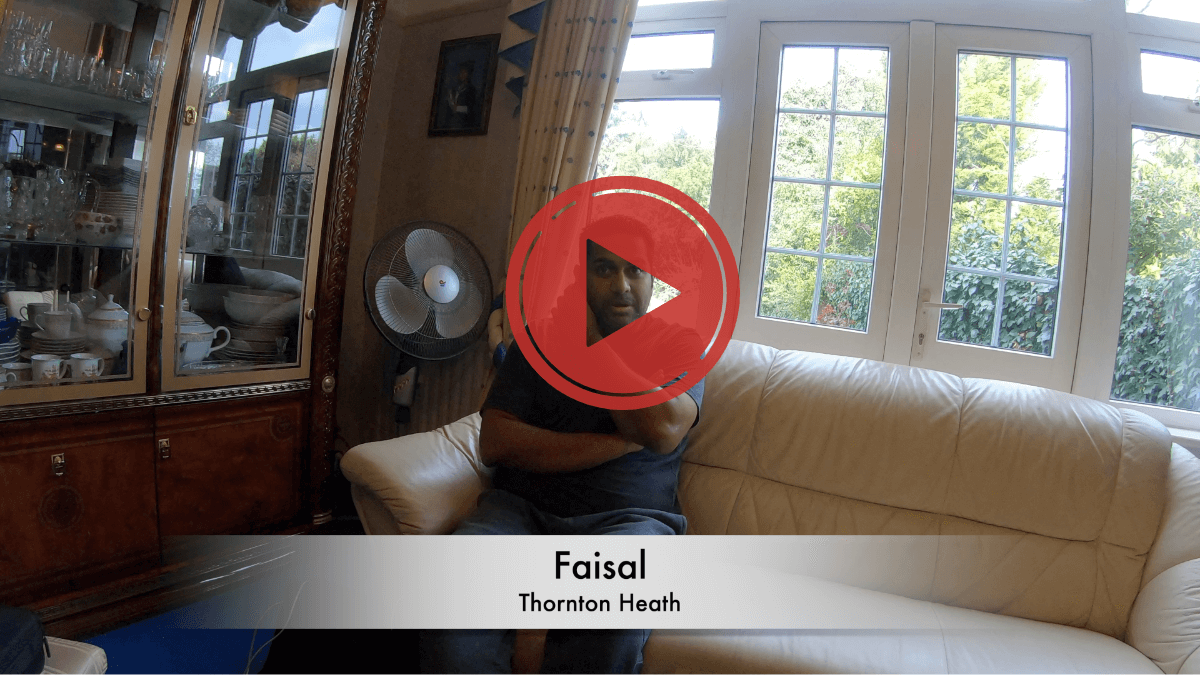 Nathan Palmer
15:21 04 Mar 21
Good service all round from Truuli. I would use them again. Ryan was very supportive through the whole process.

James Coote
19:37 03 Mar 21

Hazel Brearley
18:09 03 Mar 21
We are a buyer and Ryan at Truuli provided a very professional service from start to finish. Very helpful in the negotiations and treated us with the

...

up most respect. Would highly recommend their services.

read more

AMANDA BURNETT
11:07 03 Mar 21
I have had the great pleasure of working with Nana during my engagement with the agency, he is a highly experienced and positive agent. Nana was

...

always full of good energy, he was encouraging and provided timely information as required throughout my work with him. Nana is respectful, takes his work seriously and was always available with a quick response offering the best advice available.Nana has made my recent work experience with Truuli enjoyable especially during these times of global chaos and confusion. I highly recommend his services and would further recommend Truuli based on the positive experience that I have had so far.

read more

Edith Victoria
09:35 02 Mar 21
Got lots of support with a new tenancy from Nana, who is always professional and was a great help with a few teething problems. Made the process much

...

smoother.

read more

Richard De Gouveia
19:42 27 Feb 21
We have a good experience with this agency, they are very professional. I definitely recommend Nana Akoto, it was an absolute pleasure working with

...

him and the team.

read more

Sally Nettleton
16:00 27 Feb 21
I recently bought a property with Truuli and a few things stand out about the service I had from them. Not all estate agents are the same, that's

...

something I learned. They don't all remember you and your requirements, they don't all accompany you when you're viewing a property, they don't all follow up on your questions or take the time to be personable and friendly. Truuli did all of those good and helpful things. Buying a new home can be hugely stressful and was made much less so by Leigh and the team at Truuli.

read more

Islam Kasolli
16:13 26 Feb 21
I recently bought a house using Truuli as an estate agent. These guys are very professional, trustworthy very prompt and accurate. One of the best if

...

not the best estate agents out there . In particular I would like to endorse and praise Leigh.

read more

Helen Reid
12:41 26 Feb 21
Great experience with Truuli. Sold our flat really quickly and Leigh was knowledgable, friendly and helpful throughout. Thanks

William Bennett
09:53 26 Feb 21
Michael Anthony was a joy to work with throughout the whole process of selling my property. What struck me most was Michael's enthusiasm and

...

commitment to brokering the best possible deal for myself as the vendor and the couple purchasing the property. Michael was the personification of professionalism and working with Michael and the other team members in Truuli was easy and efficient.I couldn't recommend Michael and Truuli highly enough. Look no further if you need support is purchasing or selling a property. Would give 6 stars if possible. Thank you Michael.

read more

Sunita Jaisri
23:15 25 Feb 21
We highly recommend Truuli!Leigh dealt with us and he was extremely helpful. He always answered our concerns in the most professional and kindest

...

way. Throughout the process whenever we had any questions we knew Leigh was reliable and was always there to help.And we have to mention how finding AND buying our first house went smoothly all thanks to Truuli. My husband, daughters and I are so grateful we found a house with Truuli

read more

Naomi Williams
11:26 24 Feb 21
Trulli have been great.My agent Nana was amazing so helpful and professional in helping find a flat.Excellent at his work, knowledgeable in his field

...

was attentive and friendly he made my experience in looking for a property comfortable and less stressful I would definitely recommend trulli to friends and family. Thanks again Nana!5 STAR....

read more

Davide Hodgson-Lorente
16:43 18 Feb 21
If you're looking to sell, honestly stop your searches, these guys are great. Don't be tempted to go with a cheaper operator, the service Truuli

...

offer is worth every penny when navigating the ups and downs of buying/selling.We first met Seth from Truuli when viewing a property to buy. We decided the house wasn't for us but from a sellers perspective, Seth was who we wanted selling our place. Respectful to the home owner, answered all the questions he knew the answers to and importantly didn't make up answers when he didn't.This honesty was carried throughout the process.Long story very short, our first buyers ended up being time wasters. Seth had his suspicions as he made regular check-ins with the solicitors. We had a place we wanted and didn't want to lose it. So before things would have become detrimental to the purchase of our new house, Seth had already arranged for new buyers to take their place.If you go with a cheap operator, expect cheap service. Truuli worked behind the scenes for 3 months ensuring the best outcome for all parties involved. They are a slick operation and if they continue on this level of customer service for both buyers and sellers, they will be one of the biggest names in London property in no time.Thanks again Seth. Really appreciate your hard work.

read more

Christine Soerjowidjojo
23:14 17 Feb 21
We just sold our house with Truuli today. Thank you very much RYAN MORGAN for your FIVE STAR ***** service. Ryan is so professional and very helpful.

...

Absolutely fantastic service from start to finish. Ryan was a pleasure to deal with. He stayed calm throughout the whole process even during this challenging time with the pandemic. He is approachable, friendly and well mannered. He is very proactive as he kept us informed and checked with us at all times. My family and I appreciate all of his help and hard work and would definitely recommend his services and his team to others. Hopefully, our path will cross again in the future.

read more

Binod Singh
12:17 16 Feb 21
Ryan From Truuli showed great energy and professionalism and helped us sell our house in a relatively painless manner. We wanted the same agent to do

...

all the viewings and Ryan did exactly that. He was always available for our questions and provided very good suggestions and advice.Truuli was a new name for us but we are very much impressed with their service, from start to finish, while selling our house.Overall great service and very easy to work with. Would highly recommend.

read more

Antony Holt
14:52 15 Feb 21
My wife and I recently purchased our first home through Truuli and overall had a very good experience.I personally don't like it when a sale feels

...

like it's being pushed on you; we had this on our search with other firms, but never experienced this with Truuli.Leigh Thomas was our estate agent; he was down to earth, professional, friendly and helpful. Understandably, the market has been very busy where everyone is rushing to meet the 'no stamp duty' criteria before March. Despite this, Leigh always made time to answer our important questions and helped us to feel reassured during any moment that felt tense. Additionally, he communicated well between us and the seller.I'd use Truuli in the future and recommend it to others.

read more

ahmad khurshid
22:29 11 Feb 21
They are very professional I like their way of work different than others thank you

Hannah Hill
14:37 08 Feb 21
My experience with Truuli has been fantastic and i would highly recommend them to anyone. Nana from Truuli found us tenants within 48 hours for our

...

rental asking price, he was professional, organised and extremely knowledgable and guided us through the process.The service is friendly & highly responsive and their rates are competitive, i would recommend them to everyone.

read more

Krupa Christopher
09:00 07 Feb 21
As a couple with relatively limited experience in the housing market we have never fully appreciated the purpose of an agent. We have always been of

...

the belief that a good house would sell itself and therefore be tempted by online based agents with low fees such as Purple Bricks. We had a good relationship with our vendors, but even then there were difficult discussions and bumps in the road that were professionally handled by Ryan. He was accessible, responsive and reliable which are three qualities that are invaluable in an agent - something we now recognise as crucial with the power of hindsight.

read more

I was a bit hesitant to look for a home to move during pandemic time, found one on Truuli's site and their consultant Nana Akoto has been really

...

helpful and professional through out the process of letting from day one which made everything easy and simple. I take this opportunity to thank him!! 👍

read more

Elisha Myton
12:09 05 Feb 21
Nana was really helpful throughout my lettings process. He kept me informed and was really proactive when it came to viewings. He was professional

...

and had a good understanding of my needs and wants in a tenant. Would definitely recommend Truuli. Great customer service and reliable. THANK YOU! 5*

read more

I recently relocated countries for my job - Having to do this in the middle of a pandemic had me very stressed.Nana Akoto was my letting agent at

...

Truuli, and he made the process SO easy every step of the way. He was accommodating to me being remote, helped me view the flats virtually, gave me all the detail I needed, responded quickly with all requests, and overall was a pleasure to work with. Even after all the paperwork was signed, he has continued to help me and check in to make sure everything goes smoothly.I would absolutely recommend Truuli as a letting agency, and be sure to ask for Nana!

read more

Special mention to Ryan M. who was v communicative throughout the process, quick in responding to any queries that we had & constantly engaging us

...

and the seller to ensure we exchanged/completed swiftly.

read more

Chris Mole
20:51 03 Feb 21
Nana went the extra mile to make sure that the flat was rented in time and he helped solve some issues - which was much appreciated.

Daniel Leite
11:22 26 Jan 21
Ryan was really proactive and helped us to complete the transaction. Thanks,

Leigh is fantastic ! Its can actually call Love in 1st sight as He gave us such a great impression on our viewing day , details, cheerful and that

...

leading it to a successful Transaction . Very responsible , keep updated in mins . Thank you so much Leigh and Truuli !!! Amy x

read more

Aretha Solanke
16:48 25 Jan 21
I am absolutely blown away, by the speed at which Leigh sold my house. I haven't been with Truuli for a full week, and they have already managed to

...

sell for the price I wanted. Leigh has been a true proffessional from start to finish. He listened and really heard me when I spoke, and operated with my best interest at heart. You can tell it was more than just another sale to him. He took extreme pride in offering an excellent level of service. I am so happy with Truuli, my only issue , is that i wish i would have come to Truuli sooner. They are head and shoulders above any other estate agent, I have worked with.Very happy Seller,Aretha

read more

simone nelson
10:30 24 Jan 21
From my very 1st discussion with Nana (lettings expert), I was impressed by his level of commitment to ensure he secured us the perfect property.

...

Communication is key when building a relationship and I Truuli believe this team went above and beyond. I would strongly recommend Truuli to anyone looking for a professional, responsive service with a team who have your best interests at heart.

read more

Rob Wright
10:17 15 Jan 21
Excellent service. I would single out Ryan who was particularly helpful and customer focused. Five stars - Well done!

Stan Colomb
13:53 12 Jan 21
Ryan and the Truuli team were very polite and helpful when showing us round our new house. They were persistent throughout the sale and on hand at

...

all times to help with enquiries. Ryan and Michael were proactive with the sale and helped to move the process along when it slowed at times.

read more

Jonathan Brown
12:16 04 Jan 21
Professional, Hard Working, Tenacious, Understanding, Caring... The list can go on and on. Having sold our property more than once during the worst

...

of the pandemic and going back on the market then reselling Truuli was by our side every step of the way. They are extremely knowledgeable, trustworthy and hardworking. They didn't stop until they found us the right home and over accommodated regarding the smaller intricate details that come with buying and selling a property. 10/10

read more

Fiona Timms
11:05 01 Jan 21
Our experience with Truuli was great! Leigh was fantastic and always very happy to answer all our questions and queries, and was very responsive! As

...

first time buyers, he was also very helpful in explaining aspects of the sale and helped to guide us through the whole process. The most unique part of Truuli was the personal description the sellers wrote of the property - which certainly made the whole process a little more personal! Thanks so much, F&B.

read more

kevin roberts
17:11 14 Dec 20
Estate agents tend to get bad publicity, but Truuli are the exception. Lee and his team is especially dedicated, professional, good humoured and

...

courteous in their approach. From when the photographer came and took the pictures until the the final acceptable offer was made, they were enthusiastic and invested. We initially went with a larger well known estate agent, but they did not give us the care and attention or any confidence. We were just a number to them, but Truuli are different. We had more viewings with Truuli within the first 2 weeks that the other estate agent in the previous 8 weeks. They are a great estate agent who I whole heartily recommend.

read more

Ionut Plescan
18:23 13 Dec 20
Leigh Thomas was always very responsive and helpfull did do his best to keep us updated and happy. Would recommend Leigh to everyone. Thank you Leigh

...

Thomas and the team.

read more

Denise Leander
11:31 13 Dec 20
Selling property in this country is a minefield but from the time we met Ryan he was all over it,getting us a sale within 2 days of it going on the

...

market. From that point he worked tirelessly to get us over the line.Thanks to Ryan we are now able to realise our dream and for that I will always be grateful.Truuli have a great product and Ryan was first class. I wish Truuli every success for the future.

read more

Ayesha Campbell
22:36 09 Dec 20
A fantastic experience from start to finish. I highly recommend using Truuli as they have made my experience of selling and buying a home as stress

...

free as possible. Truuli care about their clients and have provided us with first class service throughout. Thank you to you all!!!! We will never forget the part Chuk and Michael have played in the next phase of our lives - you guys have been amazing! 👍🏼👍🏼👍🏼

read more

Chris Barker
18:05 04 Dec 20
Professional, helpful and responsive all the way through the transaction.

Silvana Da Silva
12:28 30 Nov 20
Reliable service, speedy turnaround and great communication!

Dilia Silva
14:21 22 Nov 20
We had our place on the market with a different agency earlier this year which let us down and things didn't seem like they were ever moving forward!

...

I was contacted by Michael Anthony from Truuli who had so much enthusiasm and drive to sell our place, this fed us the energy we needed to persevere - so decided to take them on as our agents! They quickly got the ball rolling and our place was under offer after only a few views! Michael Fyffe who progressed and finalised our sale was always so reliable and responsive with any questions we had.Truuli were nothing but professional, responsible and the passion they have for their roles as estate agents is reflected on how well they are doing in the housing industry - even with it being 2020!! I would really reccommend Truuli if you're looking for trustoworthy estate agents!!

read more

David Feather
13:17 21 Nov 20
Clear and promt communication throughout the whole process.

kat dijkstra
17:50 19 Nov 20
I used Truuli in Croydon to find new tenants for my apartment. Nana supported me with this and was quick to respond to any questions and kept me in

...

the loop of progress. He was able to find new tenants within a very short time without even having to advertise the property. The last tenants moved out and 2 days later the ones moved in! Very impressed with the service and Nana's support, flexibility and communication.

read more

Ryan was excellent in helping us to sell our property. He was as passionate as we were about getting our property sold. We received offers at the

...

first open house and sold for full asking price. He is extremely efficient at getting things done. I would highly recommend Truuli.

read more

Michelle Senior
16:59 17 Nov 20
Seth worked tirelessly to make the transaction a success, expertly facilitating our needs and that of the vendor. We were very satisified with the

...

entire experience

read more

Really happy with service. Leigh and his team were professional and efficient in arranging viewings for our property, keeping us updated throughout.

...

Our property was under offer within 2 weeks which was very impressive. Would recommend

read more

Temitope Gabriel
18:02 16 Nov 20
My experience with them has been extremely brilliant from my property purchase and rental process. I will recommend them over and over

Arif Ebrahim
08:53 10 Nov 20
5 stars is not enough. Micheal from Trulli is a great estate agent. Passionate about selling your house and will go over and beyond to get you an

...

offer

read more

Solomon Mireku
17:22 05 Nov 20
They were excellent and very professional in every area.Everyone I spoke to was exceptional in their fields and they assisted me right from the

...

beginning through to completion.Everything was clearly explained throughout the various stages of the purchase as I am the first time buyer and I didn't have a clue about buying a property.Of all the the estate agents that I came across truuli were the only ones i felt genuinely had my best interests at heart. I will highly recommend them to friends and family. Keep up the good work guys 👍🏼

read more

We can recommend Truuli and Michael Anthony as an excellent Estate Agent. After a year with only a handful of viewings, Michael took over and very

...

soon there were three to four viewings a week. After every viewing Michael followed up with a detailed email with the viewers list of pros and cons. We had a few offers and finally a buyer . When Covid-19 hit our chain broke so Michael took over as our buyers agent. He sold their property enabling our house sale to go through. Michael kept in contact through this difficult time keeping us informed and reassured. A very professional performance

read more

Nana akoto was a great help and did everything he could to achieve our goal very polite and helpful

Sophia Botchway
23:04 27 Oct 20
I needed my flat rented Nana Atoko met with me and explained all my possible options he asked me what my preferences were and he diligently found

...

suitable tenants within a short period of time.Nana is a true professional who provided a great quality service he goes that extra mile to ensure that your satisfied. I have already and will continue to recommend you to others. Great job Nana and thankyou.

read more

katheryn mosquera
11:41 27 Oct 20
Seth is a great estate agent, sold our property under 2 weeks. He has amazing customer service skills and is extremely knowledgeable when it come to

...

properties and the market.I have viewed multiple homes with Seth and you can see he really has a dedication to hes craft. He takes hes time to know everything there is to know about the property and was able to answers all the questions I had. I also dealt with Leigh who was also great. I definitely recommend Truuli Estate Agents and will be using them in the future.

read more

Malik Owusu
10:53 27 Oct 20
Nana was simply on point with his service. I recommend this company for all your property needs.

Shen Malik
10:03 27 Oct 20
Nana and Seth were very attentive to our requirements and went above and beyond to meet them. Nana was very prompt and professional when responding

...

to our many questions and queries. Without him, we would not have been able to secure and move in to the property so swiftly. Thank you both so much for making what is known to be a difficult process, so smooth and easy. We are extremely grateful!

read more

Teresa Spadaccino
12:24 26 Oct 20
I would like to thank Ryan who delivers industry leading customer experience. Always does what he says and always before the deadline. We are very

...

pleased and would recommend this forward thinking & customer centric company. Thank you Ryan you were Suberin to work with

read more

Jennie Stratton
14:15 21 Oct 20
I had a great experience dealing with Truuli on the purchase of a property my family set its heart on!They were extremely responsive and informative

...

throughout the whole process. Highly recommended

read more

Kaveh Goodarzey
19:02 14 Oct 20
These guys go to work and get results. Very caring, and professional.

Andre Rose
12:18 09 Oct 20
Excellent service from Leigh and his team. I was with 3 other agents when I signed up Truuli and Leigh assured me he would sell my property. He was

...

very proactive, responsive and informative.His team not only done viewings but provided feedback which I found very helpful.Leigh found me a buyer who pulled out due to personal reasons, but he reassured me that he would sell me property. He did just that and achieved £8k over the asking price through very clever sales tactics. I was truly impressed.I would highly recommend this very professional, proactive and helpful team. I wish you guys all the best for the future and no doubt you will be going from strength to strength.

read more

Marsia Stewart
11:25 08 Oct 20
Thought I would leave a review for Truuli as they have gone over and above what an estate agent should do for their seller. I found that they were

...

always on hand for any questions, staff are all very friendly. Have not hesitation in recommending them. Thank you guys!

read more

Pawel Arkuszewski
14:02 02 Oct 20
I have been aware of Truuli for some time, I decided to to contact them with one of my rental properties. Spoke to Lee who put in touch with Nana

...

(Lettings Manager), Nana was very professional and got my rental on the market and rented out within 2 weeks. I cannot give enough Stars to how great the services was from start to finish. Thank you Truuli will be back with other rentals when they come available.

read more

Rainedays A
11:13 19 Sep 20
Truuli are a very professional outfit and were totally driven in selling my home. Even during the dreadful Covid-19 lockdown they were very

...

proactive and followed the guidelines with excellence. Truuli's selling style is unique and they show high passion when trying to find you a buyer. Special shout outs go to Leigh, Michael, Seth and Ryan who are very driven and patient and got me the outcome I desired. Thank you Truuli.

read more

Professional service from caring people who answer your questions and concerns genuinely

Jessica Sweeney
08:50 11 Sep 20
Thanks to Ryan for making our house purchase easier by sharing his industry knowledge and experience which we much needed as first time buyers! He

...

only showed us good quality properties that matched our requirements which we much appreciated, and he kept us up to date and informed throughout the sales process.

read more

Mario King
16:17 07 Sep 20
Ryan was truly a trusted advisor every step of the way and helped me acquire a second property during a recession and global pandemic - Superhero!

Mimi Andrews
09:56 07 Sep 20
This company has provided exemplary service throughout my buying experience. Estate agent Seth Oppong, was extremely understanding, responsive and

...

professional throughout the experience and I would highly recommend this estate agent as a young first time buyer.Thank you.

read more

Jenny Jackson
12:23 03 Sep 20
This Estate Agent is highly recommend, they got me Tenant's within a week of my advertising my property they a so professional thank you Nana for

...

your great service.

read more

Turkish Coffee
11:40 03 Sep 20
Very good service. Special mention to Mr. Nana Akoto for being very accommodating and responsive. Keep up the good job!

Atanas Radev
11:14 03 Sep 20
Thanks to the help of Nana Akoto, who helped us to find a lovely property which is in a good location and beautiful detail. He was very responsive

...

during our moving stage, helped us understand the process of moving and listened to all my queries and what I needed

read more

Rosie Procter
08:23 30 Aug 20
As far as house moves go, this was stress-free with help from Ryan at Truuli. Constant communication and was always on hand to answe questions. Great

...

service!

read more

Ebenezer Adjei-A
19:01 28 Aug 20
I will always recommend Truuli to everyone. They have excellent staff especially Nana Akoto who handled my tenancy.

Micheline Yoro
13:35 28 Aug 20
Mr Nana Kwame is an extraordinary person, who has shown kindness towards me and my family with how much he has helped us. Whenever there was a

...

problem regarding our new home, for example a broken pipe, or a broken washing machine, he would do everything in his power to help us fix the issue. I honestly don't know what we would do without him. He has been such a big help that anyone would be lucky to have him as their agent.

read more

toualy olivier Yoro
13:17 28 Aug 20
Mr Nana Kwame has been nothing but helpful and supportive during our big move all the way from Bolton to London. He is definitely someone to count

...

on, as whenever we had trouble adapting in a new city, in a new home, he was always available to help and assist us in any way he could.I would definitely recommend this kind and caring man to anyone.

read more

Fernando Vieira
19:31 26 Aug 20
Very liable company and staffs, always prompted to help!Very easy to deal with, excellent with customer!Nana is a very good guy and very

...

professional! Would highly recommend!

read more

SimmonZ 02
16:48 05 Aug 20
I have been using Truuli estate agents for my property search and have found the entire team to be very helpful. In particular Seth has proven to be

...

very professional and easy to work with, always on hand with property advice and made sure to contact me the moment a property that suited my requirements came up. Overall they are very flexible, didn't waste my time with properties they knew weren't for me and worked around my schedule even to fit in last minuet viewings. Highly recommend their services.

read more

Lindy Neuper
09:37 05 Aug 20
I recently sold my house through Truuli. I started off using one sole agency, then I introduced three more of which Truuli was one of these. It

...

became very apparent that I only needed one agent and that was Truuli. Ryan was super professional, never missed a call or a message. (Not sure when he sleeps) as he'd answer my calls or messages as and when I sent them. He by far had more people through our door than all 3 other agents together. Ryan's professionalisms did not only stop with the offer but he continued to support and push things through right up till the end. I have only one regret and that is that I wish I'd signed Ryan from Truuli up right in the beginning. For anyone finding themselves in the market for either selling or buying a property. Don't waste your time with any other agents. If you're looking for an estate agent that is honest, straight talking, professional & that will get your house sold quickly. Then Ryan from Truuli is your man! A true gentleman. Thankyou Ryan for EVERYTHING!

read more

Dana Marshall
15:59 03 Aug 20
Seth was amazing! Not only did he listen to what I wanted, he also send through a large selection of other properties I could be interested in (a few

...

I was very interested in). He never pushed me into seeing anything I didn't want to see, or leave me stranded. He drove me to every property and also to our last viewing which was with a competitor. This is by far the best estate agent experience I have ever had. Seth was so helpful and knowledgeable about the area. Very friendly, nice, a really good attitude. When I come to sell my flat/buy my next I know who I will be calling! I couldn't recommend my experience more.

read more

Sevsen Ersen
18:52 27 Jul 20
So glad I decided to go with Truuli. All very professional, issues dealt with and resolved in a timely manor. Ryan looked after my property and was

...

able to find buyers very efficiently. Communication was key and I was informed every step of the way with what was happening. Definitely would use them again.

read more

Danielle McConnachie
18:29 27 Jul 20
I first got in touch with Truuli as I was looking to purchase a property within the West Norwood, Norbury area. I initially viewed properties with

...

Seth, who was very knowledgeable and the advice he gave on each of the properties and there potential was great. I then viewed a property with Michael Anthony which I was very interested in, however, I had seen another property which had just come on the market with another agency which was located around the corner which I put in direct competition with the property I had just viewed.The new listing (on with another agent) had more potential, space and was located on a quieter road and I told Michael I was due to view it the next day (although was waiting for the agency to confirm back to me). Michael asked me to not to view with the other agency and said "I'm going to go and get that listing right now and get you in to view it with me"!! So off he drove to cold call the vendor....Never in a million years did I expect Michael to call me a few hours later, whilst sitting in the vendors property asking me when did I want to come and view the property. I was in absolute shock by what he achieved but then Michael is confident and certainly knows his stuff and I will never doubt him again!Michael is definitely a go getter and does what he says he's going to do and more, going over and above what any other agent would have the balls to do.Needless to say I viewed the property the following day and fell in love with it, put in an offer which was accepted after some negotiation. Whether you are a buyer or looking to sell your property, Michael and his team certainly know the market and are extremely knowledgeable. I have viewed many many properties with other well known agents and Truuli have been by far the best in showing off a property (unlike most other agents who just say go and look round yourself).If later on down the line I decide to sell, I would most definitely use Truuli and will definitely recommend them to all my friends and family. Never underestimate the smaller agency as they end up being the very best and its not always about quantity but QUALITY.

read more

Andrés Suaza
14:44 27 Jul 20
We had a great experience with Seth Oppong, one of the company's Agents. He was patient, professionals and thorough in his approach to each property

...

we visited, giving us a broad tour around the area we were interested in. Also, giving us valuable advice for each house. Will continue working with him as we continue our search for our dream home.

read more

Katie Boughen
11:12 27 Jul 20
Had such a great experience with Truuli! I am a tenant and my landlord is selling our house through them and they have been so friendly and helpful.

...

They kept us informed of everything every step of the way and texted us each time a viewing was booked or cancelled well in advance. So nice to deal with genuinely lovely estate agents!

read more

Catrin Barker
17:56 26 Jul 20
Very attentive sales staff. Always available when required.

We are extremely pleased we chose Trulli to sell our property. They provided a very professional and helpful service throughout the whole process.

...

They were prepared to go the extra mile when needed by getting us a higher price for our property with their excellent negotiating skills. They provided a courteous and personal service throughout, communicating with us every step of the way.We would highly recommend Trulli if you are going on the property market.

read more

Sarika Patel
13:03 22 Jul 20
I had a really positive experience with Truuli - the agent Michael encouraged me to view a property I hadn't considered, which turned out to be my

...

favourite and I've now had an offer accepted on this property. He was flexible with timings for viewings and very thorough in sharing information. Very professional and friendly to deal with. Thanks again!

read more

Alison Bolt
14:59 20 Jul 20
Seth was a delight. Very engaging. I would sell my house with him!

Gaynor Chart
09:39 20 Jul 20
I didn't even get my property on the market and Leigh had a viewer round and an offer made and accepted. Amazing service.

Gabriela FUCHEDZHIEVA
14:12 18 Jul 20
Ryan was very helpful and made the process very easy. I fully recommend using Truuli's Services.

Christian Hayles
14:10 04 Jul 20
Ryan was genuinely a pleasure to deal with and throughout the process constantly went above and beyond.From our first interaction, he demonstrated

...

his superb knowledge of the area / market and expertise on details within the process.The advice and support when navigating hurdles were really the things which really differentiated this team as first class.Thank You Truuli! Thank You Ryan! Highly Recommend

read more

I was initially apprehensive about dealing with Truuli, because of my own unconscious bias. Big mistake! I purchased my first home via them! I mainly

...

dealt with Ryan who was friendly, professional and extremely transparent with his communication. I would always get an immediate response, which calmed any nerves or doubts I had. He also liaised with my solicitor and tried his best to get things moving as swiftly as possible despite the current pandemic. Leigh& Michael were also a big help! I would 100% recommend Truuli to friends and family. I'm 'Truuli' happy with the service I received 🙂

read more

ella weinberg
19:19 23 Jun 20
I decided to go with Truuli as whilst they may not have been the immediate obvious choice such as Foxtons or Barnard Marcus, when valuing my flat

...

they were honest and realistic and I knew they were going to work with me to achieve a sale.Ryan was an absolute dream. His attention to detail regarding my property and the prospective buyers was outstanding. His communication throughout the entire process was impeccable and I had no issues surrounding viewings, appointments, negotiations etc. Even during the sale which amidst the pandemic naturally made things a little more difficult; Ryan continued his transparent approach and I was confident that whilst any sale is beneficial to an agent, Ryan had my best interests at heart. I couldn't recommend further!

read more

Ivana Hawkins
13:59 23 Jun 20
Highly recommended!!!After nearly 10 years living in our family home we have decided that it's time to move on and put our house on the market. we

...

have invited 5 estate agents over for evaluation. Leigh from Truuli came over and was very professional and friendly, definitely not pushy like other estate agents in the area. No empty promises! Ryan and Leigh kept us informed about every viewing we had (strictly on Saturdays) and we stayed out of their way to do their job. We had quite a few offers and also buyers pulling out but this never stopped Truuli to make sure we had more potential buyers coming through our door following Saturday. Thank you very much Leigh and Ryan for all your help selling our family home 😊

read more

Richard Hawkins
10:42 23 Jun 20
Having never sold a property before, anxiety was high. After speaking to various companies and getting different quotes, we decided not to use any of

...

the standard large high street agencies, who seemed quite pushy in comparison.Truuli have been "Truuli" wonderful. Responsive, courteous and never stopped getting viewers through the door. After buyers pulling out and disappointment, they never took the foot off the pedal and really came through for us.We spent many weekends stuck out of the house with queues down the road with potential purchasers!If you live in the Croydon area and are looking to sell, I would 100% recommend Truuli. You will not be disappointed, however I do believe if they carry on the way they are, they will not be a small company for long and will become a big name on the highstreet!If we ever want to sell again, we would certainly use them if they are available in our new area at the time!We pass on our thanks for all the work, dedication and putting up with us over the months. Call out particularly to Leigh and Ryan, who kept in constant contact with us and always helped with any questions or concerns we had.

read more

Michael Anthony is without a doubt the best agent we've ever dealt with. He got the sale through effectively, quickly and unbelievably

...

professionally. Highly recommend

read more

Leigh was very helpful when we were looking for our next home. He would call up beforehand to tell us that he was sending over a couple of new

...

properties.Even though we did not end up buying a property from Truuli, we were impressed with the service and would be going back to them in the future if we need to buy a new home or sell our existing one.

read more

This is the second property we have given Truuli within the space of two months both properties where handled by Nana whom we found to be very

...

professional honest and reliable amazing company amazing service will definitely recommend them.Rod JohnsonCEOC2 Group

read more

Warren Da Costa
09:16 08 Jun 20
I viewed a number of properties with Mike from Truuli on Saturday. He listened to my requirements and was honest in understanding what I needed. He

...

explained the pros and cons of each area/road/location for me which was extremely helpful. I would highly recommend his services

read more

Samantha Joseph
15:37 06 Jun 20
Just a thank you to Nana who have been professional, friendly and completed the letting of my property in a agreed timeframe.Keep up the good work

...

Nana 👌

read more

Kaia Harriott
09:03 04 Jun 20
Thanks to the help of Nana Akoto, I've finally got a place that is best suited for me, a lovely property which is in a good location and beautiful

...

detail. He was very responsive during my moving stage, helped me understand the process of moving and listened to all my queries and what I needed.

read more

Xintong Yang
07:57 04 Jun 20
We found our house through Truuli and during the purchase process they have been very professional and helpful. Even with the Covid situation Truuli

...

still managed to help us complete our purchase quickly. We would highly recommend Truuli.

read more

Sam Forsdike
20:55 03 Jun 20
Efficient, helpful and friendly, Truuli were a huge help in buying my first property. I had been looking for nearly a year without much luck but they

...

helped me find a place that I really liked and has become a real home for me.Given the COVID-19 difficulties came in the midst of the process they were reassuring and guided me through what was a tricky period.I would highly recommend them to anyone looking to buy a property.

read more

María José Garcia
15:51 03 Jun 20
Great state agency that provides a great and professional service. Since the moment I found the place I wanted to rent, they have helped me to make

...

it happen easily! Every question or problem have been solved quick and Nana has helped me a lot from the beginning. I highly recommend them and I really appreciate their help!

read more

Marion Williams
15:23 03 Jun 20
Truly Estate Agents. I were introduced to Leigh, he's keen interest and knowledge about the housing market exceeds other agents that market my

...

property prior. Within 3 days period Leigh marked and sold my property. I hold him at high regards, he kept me up dated at every step. If you are Buying or Selling you can rest assured that Truly Agents will give 100 percent quality and time needed to help you through what could be one of lives stressful periods. I would recommend the team to family members and friends alike.

read more

Cindy Khalfa
12:30 02 Jun 20
This is a very proactive team and I feel they achieved the best possible outcome for me in my situation. Leigh Thomas and the team sold my property

...

within 2 weeks! They are a very proactive group who really work with you to get the best outcome.

read more

Nadine Bacchus Garrick
06:45 02 Jun 20
Leigh is the agent we had the most contact with who was great when helping us find our first property. He was professional, not overly pushy and

...

listened to our wants.

read more

sammy-Davis nzeribe
07:52 30 May 20
Truuli was great , sold my house in less than 3 months, quality service, good communication with me at all times, will recommend them to ALL.Leigh

...

Thomas was the best estate agent I have ever worked with was very professional and good communication skills keep it up.

read more

Before me viewing the property, the advert sold it to me, and even though in the end we didn't place an offer, I came to the viewing already in love

...

with it. The high professionalism of Ryan made the experience even better, very nice and knowledgeable guy.

read more

Zuzi Tomsej
11:20 29 May 20
I did lots of research about who to pick to sell our house. I invited a few well known estate agents to value our property and to talk about the

...

process of selling. Although they were all very professional and keen to get us signed up but I couldn't make up my mind with who to go with. I was searching rightmove and I really like the quality of photographs of the houses Truuli was selling. I never heard of Truuli before but from the day when Ryan Morgan came to value our property I knew that they were the one we would pick to sell our house. He is very professional, friendly, knowledgeable, hard working and the most importantly he doesn't put you under any pressure and he will let you make the decision in your own time.We managed to accept the offer within a few days being on the market but unfortunately it fell through due to the lockdown. As soon as the lockdown was eased Ryan managed to get 7 viewings booked within a few days and we accepted another offer. I have already recommended them to all my friends and colleagues at work. Thanks for your hard work.

read more

Helen Isherwood
08:21 28 May 20
Truuli helped in selling our flat and also buying our new property too. They were professional and polite. We were happy with their services.

Sukina Brooks
18:42 27 May 20
As an agent myself, you can be skeptical about using other agents to sell your property which I was at the time. After having a few well - known

...

local agents in the streatham area come to value my home ( I won't mention names as you will be surprised ) I was very disappointed 😔 as the agents just seemed interested in getting a quick sale and valued my property far less than it was worth saying it was market conditions. A close friend of mine mentioned I should try an up and coming agent called "Truuli" who they had used with a brilliant outcome and excellent customer service. After my initial contact with Truuli, I was helped by a local property expert call Michael Anthony who was very experienced and knowledgeable, as an agent myself I was very impressed as he actually knew what he was talking about and had a plan of action on how to sell my home with a contingency plan if things didn't work out but I am glad to say they "Sold" my home but not only that they got me an offer above my own expectations. All in all I can only say good things and if your looking for a hard working agent that will put you first and do everything to get you the best price then contact Michael Anthony at Truuli estate agents. I have already recommended their services to all my friends and family who are selling as they cover a wide area and I am convinced they are the best agent to help sell your home in these testing times.

read more

Eve Lilley
14:59 27 May 20
I can honestly say I have never met someone like Leigh Thomas from Truuli, from the time he start dealing with me he has been so attentive and

...

supportive, he has been on the ball and always checking in on me, so I'm always informed. The experience has been so good with selling and buying a property with him, even when I was stressed out he calmed me down with nothing but assurances, I am so overwhelmed with all that has happened and the end result has been perfect.Thank youLeigh and Truuli

read more

Kalton Ahmed
16:18 26 May 20
What can I say - TRUULI amazing!! If you're looking for an estate agent who is professional, polite, has great inside knowledge and works hard to

...

get you the best price for your property, his name is Michael Anthony.I would happily recommend Michael and his team to friends/family.

read more

Carol Kingsman
23:37 22 May 20
Truilli amazing . went above and beyond what I could have expected. I would recommend them a million percent .Cannot thank them enough for all their

...

perseverance in selling my home

read more

Germaine Stockbridge
11:30 20 May 20
Ryan Morgan was extremely professional, kind and knowledgable in his recent handling of our property. His advice was superb and is also extremely

...

valuable in monetary terms. If you have the luck to work with Ryan Morgan you will benefit from the best expert property advice, fast action in the sale/purchase of your house, and brilliant guidance for your future steps. Ryan was most punctual, precise and well prepared in terms of research. Ryan Morgan was also just a lovely human being: warm, considerate and respectful of our home and just a pleasure to be around. We wish him all the best in his future endeavours and are looking forward to working with him further.

read more

Stan Fedin
10:38 20 May 20
Ryan from Truuli has been by far the most professional and insightful property agent we have come across. I highly recommend Truuli based on our

...

experience!

read more

Dr Eoin Dolan
19:05 12 May 20
We had the pleasure of dealing with Ryan Morgan throughout our experience. Sadly our purchase feel through for reasons beyond the control of the

...

estate agent. Ryan was excellent in terms of communication and explaining the process to us as first time buyers. He was great at returning the answers to our many questions and facilitating negotiations between us and the vendor. From start to finish he was responsive and answered every question clearly. His responses to solicitors and surveys were also equally prompt. We were very fortunate to deal with Ryan and will not hesitate to contact him again for property services.

read more

Muhammed Hussain
03:09 03 May 20
Nana Akoto He is a good personality and very friendly and very helpful person.i really like him

Victoria Ademisoye
19:01 02 May 20
This is the best agency and I had one of the best agent called Nana! He helped us get into a new house during this uncertain period and it took less

...

than two weeks! Very nice guy, always informing me every step of the way‼️

read more

Darlinda Komba
23:12 24 Mar 20
Nana was very good and professional, he answered all our questions and help throughout the letting process. I'll definitely recommend Truuli as they

...

are effective and me, my partner and kids loves our new home.

read more

Ibrahim Conteh
16:36 24 Mar 20
Nana was absolutely wonderful, with wide customers service satisfaction, inclusive with customer dimension..! I was pleased.. the way he handle /

...

help us during all the process..!

read more

jordon clarke
09:30 21 Mar 20
Both Leigh and Michael were extremely helpful and supportive in one of the biggest purchases of my life !!!

James Costantino
12:02 15 Mar 20
After one year and two high street agencies, I was finally able to find buyer for my flat with Truuli. Ryan provided me with a world-class service,

...

kept me informed of viewings and feedback, and is always available to respond to any queries that I have. I cannot recommend Truuli enough, and my only regret is not working with them sooner.

read more

Jadiz Bane
19:44 10 Mar 20
Ryan Morgan from Truuli has been not just another estate agent but a highly profession and very confident indivdual that believes in getting the job

...

done and has my deep respects for finding me a reliable buyer for my property. Thank you Ryan you have made me and my family very happy and excited in regards to helping us sell our old house so we can move into our dream home.I highly reccomend this gentleman for anyone needing help in selling their home.

read more

Karen Cartwright
14:02 03 Mar 20
So pleased that I chose to go with Ryan at Truuli. Ryan has gone above and beyond to not only secure me 3 offers within a week of going on the

...

market but also to check and confirm our chain which gave our vendors the confidence to choose our offer above offers. We had incredible photos delivered within a day and were on the market within 2 days, offer accepted within a week. Amazing service and great value for money!

read more

Jordan Scott
17:20 02 Mar 20
Dealing with the Truuli team, Ryan and Leigh, in particular, has been an absolute delight. In the current market, I was hesitant to put my property

...

up for sale, but I was reassured by Ryan and the team that, not only will they help me sell my property for a competitive price, but they will also be there to support, when I do look to find my new home. I cannot recommend Truuli enough if you are selling or buying a property in Croydon and South West London.

read more

Curtis Thomas
15:02 02 Mar 20
Had a very good experience with Truuli , Ryan was a true professional & helped me to the best of his ability in helping me find a property, I was

...

also very impressed with Leigh in regards to some of the input he gave about the properties I was looking for. I hope Ryan & Leigh and the rest of the team have continued success! I would definitely recommend Truuli if I needed their service in the future.

read more

Noémi Nagy
12:19 02 Mar 20
Great very helpful service. 100% recommended.

Marcia Fuller
10:46 01 Mar 20
Leigh at Truuli was my main contact, always professional and listen to what type of property I was looking for. I was very impressed with Leigh and

...

always good to hear from him. Even though I found my property through another agent, Leigh called to congratulate me, this says a lot about his character. I wish Leigh and his team all the very best and would use Truuli if I needed to go through this experience again. Would definitely recommend to friends and family.

read more

Grace Dancer
09:01 25 Feb 20
My property had been up for sale for well over a year before Truuli got involved. Within just a few months after signing with Truuli I received a

...

decent offer for my property. My property is now sold.The Truuli team were very friendly and professional and their communication and negotiation skills were on point. Their fee was reasonable and they got the job done - and quickly.I would definitely recommend Truuli to any seller especially if they are having difficulty selling a property.

read more

Bernise Richmond-Taylor
13:20 12 Feb 20
After being with an estate agents for 7 months and not getting the outcome we wanted and feeling a bit disheartened I came home to find a compliment

...

slip from Leigh Thomas at Truuli asking us to contact him regarding selling our house. We called him to have a meeting and we signed the contract with him that afternoon. We contacted our previous estate agents to cancel our agreement to give Truuli a try for 3 months. Truuli had our house on their books for a few days, without sellers even seeing any photos and just by word of mouth from Leigh and his team, we had 10 viewing on our first weekend of viewing. Monday morning I had a call from Leigh informing me that we had had 2 offers from the viewing that had taken place at the weekend. I was so shocked when he told me. Leigh went back and negotiated with the buyer for us. By Monday afternoon we had accepted the offer the buyer came back with. To say that we are happy with the outcome is an understatement. Leigh, Michael and the Team we would like to thank you. You are TRUULI a cut above the rest. When you showed potential buyers around our home, you really engaged with them and spoke about our house with such passion we were so impressed. I would definitely recommend Truuli to any of my family members and friend 100%.

read more

Sachin Teli
21:43 10 Feb 20
Excellent service from the beginning. Nana was brilliant and very supportive, I was struggling to find out the flat as per requirements and faced lot

...

of issues with other agents, however, I can truly say that Truuli provide amazing service. From my first meeting with Nana Akoto he showed his knowledge into the area and market and tuned in to my Requirements and needs. I found a beautiful house. As per flat condition they gave clear and all true information. A trusting reliable company with Trulli friendly & helpful staff. Thanks a lot.

read more

Davina Griffiths
12:25 10 Feb 20
I had given up on the house sale until I met Mike and signed up with Truuli, he worked hard and got me the asking price within weeks. The support

...

was amazing as I had to go to Sydney so the team did all the work in my absence. Mike liased with my tenants, working alongside my tenants estate agents finding them alternative accommodation. The legal team were amazing too and sorted out the transition to my new home. I can't sing Mike's praises enough, highly recommend Truuli . Davina Griffiths

read more

Muhammad Qureshi
17:12 30 Jan 20
If you are searching for dedicated property specialist with solid market information, and a genuine feeling of client support. Truuli would be my

...

best suggestion, I am certain a lot of us have had past terrible experiences with Estate Agents, however, I can truly say that Truuli surpassed my desires. From my first meeting with Leigh Thomas he showed his knowledge into the area and market and tuned in to my Requirements and needs. I found a beautiful house through Leigh Tomas, and he has kept me refreshed all through the exchange and I'm hoping for completion soon. I can't express gratitude toward Leigh Tomas enough for all his steady difficult work, legit andstraightforward approach. Thank you so much Leigh and yourcolleagues for the wonderful experience with Truuli.

read more

Isobel Mccloskey
16:08 30 Jan 20
Great service would recommend

Barbara Ennis
15:26 19 Jan 20
Excellent services from a Truuli Excellent company. Thank you . I would definitely use them again and highly recommend

kirsten chamings
19:42 16 Jan 20
Trulli did an amazing job with our recent move. We ended up buying and selling with them which resulted is us completing in record time. We got an

...

offer on our flat within a few days of going on Zoopla/ right move etc. They were motivated and made sure we got useful feedback which enabled us to make some positive changes to our property in preparation for selling. They did their research, were organised and got us a brilliant buyer. They also worked really well with our and our buyers solicitor's. We are really thrilled they did a great job and we love our new home.

read more

Sonia Dias
21:00 15 Jan 20
Hey there,We start looking for a home around September 2019 when we met Leigh Thomas at Truuli.From the word go , this guy has been brilliant.

...

Extremely hard work and most of all he shows results of his work. His persistence is high level and deduction is for sure one of his qualities.Unfortunately, we didn't have a good experience with our previous agency Leaders so we are very thankful to have found Leigh to help us around with our searches .We wish him the best , he deserves it.👌

read more

Rochii Adams
14:17 10 Jan 20
I was on the market with another agent and I was not having any luck. Selling my house with Truuli was the best thing I ever did.Ryan was very

...

responsible, polite and well mannered. Ryan was very helpful in explaining to me about the market and the selling process. Ryan advised me and my son so well during each step. He even helped me find my next home in Hailsham and done a great job in ensuring I got it for a good price.I cannot recommend them enough

read more

Barrington Johnson
17:06 18 Dec 19
I hadn't noticed Truuli until around nine months ago when I started looking in estate agents' windows at houses for sale. Firstly, the name Truuli

...

caught my eyes as being quite unique. And then when I decided to sell my property a couple months ago, I went on to Getagent.co.uk and was pleasantly surprised to see them listed with high performance ratings. I instantly chose Truuli as my top choice. I have always known that a business is only as good as its employees. In this case Leigh stands out as a truuli professional, genuine, helpful and proactive agent who understands his client's needs and work with them to achieve their goals. Alongside Leigh is Michael who although I dealt less with him, shows similar qualities as leigh. Although I have had to sell/purchase through another agent, it was only because of my preferred area and budget at the time, otherwise I would definitely have done my business with Truuli. I strongly recommend Truuli for your sale or purchase needs.

read more

Eleanor Tickle
11:50 17 Dec 19
Had a great experience with Truuli - Ryan was very proactive, efficient and great at communicating with me and the family. We had previously had our

...

property on the market with 2 other agents who were the complete opposite, so it was a breathe of fresh air when we met Ryan. Truuli are very proactive, and provide constructive feedback related to the sale of our house. We would like to thank Ryan and all the team for their hard work on getting our sale completed before Christmas!

read more

Stanislav Knyazev
14:26 03 Dec 19
Professional and effective

Danielle Richards
16:34 02 Dec 19
From beginning to end was a great experience with Truuli.Leigh was extremely professional, provided an excellent service and went above and beyond

...

to ensure I secured the best property for myself and my family. I cannot thank him enough. Highly recommend!

read more

Luxury Clean
16:05 02 Dec 19
Truuli acted so fast when I said I wanted to sell the property. Leigh was very helpful arranged photographer to come instantly. And had a sale within

...

the next week. Highly recommend this company. Very professional

read more

Charlotte- Day
18:07 15 Nov 19
Very impressed.Ryan was very friendly and professional. I put my garage on the market on the Monday and it was sold and completed by the

...

Friday.Would recommend and use again.

read more

Lorenzo Ragona
07:29 15 Nov 19
Michael is not only an estate agent, but he is an advisor. He helped us on all steps of the house hunting process and put effort in finding the

...

property for us! "Truuli" recommended! 🙂

read more

Amanda Mckitty
16:37 01 Nov 19
Great friendly service from all of the team. Efficient, fast, knowledgeable and professional.

Grace Bailey
08:34 01 Nov 19
We met Leigh whilst going through the process of selling our mother's house following her death, and he could not have been kinder or more helpful.

...

We were extremely impressed by the professionalism of this company and have no hesitation in recommending them to anyone buying or selling a property.

read more

Terene Sinckler
11:12 27 Oct 19
Excellent customer service. Leigh and Michael done what they promised... they sold my 2 bed flat for the right price, when others couldn't. Highly

...

recommended and a cut about the rest! You're definitely in safe hands with these guys.

read more

Alex Hamilton-Tomlinson
15:21 17 Oct 19
I am a first time buyer and worked with Ryan from Truuli, he was very attentive and provided a fantastic service throughout, as well as ensuring I

...

was well informed about everything I needed and I am very happy!

read more

Natalie Pilcher
03:22 17 Oct 19
I have just finished buying my first property and Ryan was so helpful and understanding. And was generally a pleasure to work. Would Highly recommend

...

him.

read more

Jedd Gabriel
21:21 10 Oct 19
. From the first contact with Ryan I felt as though he had my best interests at heart. Ryan put me in touch with a very good mortgage advisor and

...

Ryan was always on hand to help and advise me with properties I was viewing (with or without him). After three months and loads of viewings I was pleased that I found my dream home through Ryan. Once my offer was accepted he recommended some great solicitors and Ryan was helpful and advised me every step of the way. I can't recommend Ryan enough!

read more

Matt Birch
20:28 09 Oct 19
Leigh was so helpful to us when we found our perfect property-he waited for us when we had train problems, and allowed us time to really explore even

...

though we had kept him waiting and caused a delay to his future appointments. This meant we were able to ensure our perfect flat was the one for us. The rest of the Truuli team were also very helpful with queries.

read more

Duncan Smith
13:49 09 Oct 19
Worked with Leigh on the purchase of a 3 bed end of terrace in Croydon . The experience from the start was fantastic with Truuli . No pushy sales

...

pitch just proper understanding of the local property market - and good, honest, straight forward conversations and communication between ourselves and the seller.

read more

michelle hewitt
11:15 09 Oct 19
Michael, Leigh and the team outstanding, Trulli are simply the best at what they do, they understand the market, take care of your worries and

...

deliver an outstanding service, absolute pleasure to work with. They are as passionate about your property as you, considerate, smart, and well organised. Throughout the process Trulli offered a very personal service, easy to contact, direct answers, straight to the point. Trulli will most certainly knock the socks of other rivals. Thank you for all your support and efforts in selling my house. Happily relocated customer.M, Thornton Heath

read more

I can say having agents truuli handling my property has been the best decision. The main estate agent in charge of my property was Ryan. Within a few

...

weeks I had a buyer with a constant flow of people viewing my property. Throughout the whole process we have been in constant contact and the process has been smooth. Thank-you for being attentive and making a stressful experience less stressful Ryan. If any of you decide to try truuli ask for Ryan!!! He is brilliant!!

read more

Veronika Tikhomirova
15:41 22 Sep 19
I had a very good experience with Truuli - the agent was proactive (but not pushy), punctual, helpful and knowledgeable. Good selection of

...

properties, too.Must note that I did not experience the post-sales service as I placed an offer on a property marketed by another agency. However, would happily recommend Truuli based on my experience with viewings.

read more

Lola Coker
05:47 17 Sep 19
The sales manager I dealt with was Ryan Morgan. Ryan provided a great service. He was friendly and available when ever I needed an update, he always

...

kept me in the loop.He was not pushy or forceful in any way.

read more

Michelle Whittle
12:27 11 Sep 19
I have worked alongside many agents over the last 20 years and Truuli have given me a breath of fresh air and stood out above the rest with their

...

consistency and speedy responses. Leigh agreed sales on 2 flats for us which other agents have been trying to sell for months and Michael progressed them through to completion! I look forward to the next one! THANK YOU GUYS!

read more

Paul Murphy
16:11 27 Aug 19
Trulli remarkable what a winning team .They took our property from purplebricks and turned it into gold bricks. They sold it within a month.we were

...

kept up to date on everything we were given back the fees that I paid purplebricks out of their commission. A trulli excellent experience.

read more

Lisa Allen
14:17 23 Aug 19
Wow , I'm finally a homeowner thanks to Leigh and Michael. Initially I contacted them as I 'd seen a property I was interested in but was skeptical

...

as I'd never heard of Truuli before. Boy was I wrong! Leigh was professional at all times of contact I felt that he pushed out his best efforts to find us the perfect property. Roll on 3 months, and we have the keys to my new home. If you want a dedicated agent who's committed to finding you the right property at the right price, contact Truuli

read more

Ade Akintola
11:13 14 Aug 19
A amazing team who took me to properties that were relevant to what I was looking for and what I wanted. Such a refreshing experience to work with a

...

set of agents who actually have my interests in mind.Definitely 5/5 would recommend going over and viewing properties with their team.

read more

I don't usually write reviews but I am thrilled with my new place. My agent, Ryan always kept me in the loop, managed to answer the 101 questions I

...

had and showed me great properties. I found my perfect home within the month. I would highly recommend getting in touch with Ryan, his service was exceptional!

read more

Fiona Nesbitt
18:35 13 Aug 19
Very good serviCe Michael and Leigh were amazing sold my house first timeThankyou

Huseyin Yildirim
16:32 13 Aug 19
Great experience!!I hadn't heard of Truuli until I bought the house they had on the market. These guys know how to deal with people. Michael and

...

Ryan were really great to work with. They are very responsive and when needed they were always ready to move forward.Not your typical boring estate agents. Always in a good mood and ready for a talk. I would recommend anybody thats ready to buy or sell.

read more

jeffrey8004
14:57 12 Aug 19
Very efficient, they were introducing potential buyers before I had even officially engaged them.Overall very knowledgable and good humoured, even

...

with my elementary questions.Definitely would use again. Recommended.

read more

Lisarc26 Lisa
14:31 12 Aug 19
If you are looking for hard-working property agents with sound market knowledge, and a real sense of customer service - Truuli would be my best

...

recommendation! I am sure most of us have had previous bad experiences with Estate Agents, but I can genuinely say that Truuli exceeded my expectations. I recently bought my flat in Crystal Palace, and could not thank Michael Anthony enough for all his consistent hard work, honest and transparent approach. We all know that buying a home can be one of the most stressful experiences... But Michael Anthony and his colleagues at Truuli made the experience feel like a walk in the park! Thank you guys!

read more

Gerhard vanNiekerk
09:58 12 Aug 19
Recently been dealing with Trulli and have to say, from the get-go, the service had been outstanding. I now have an offer on the property. What also

...

impressed me is the dedication from the agent. Very good job.

read more

pauline harper
13:14 03 Aug 19
Selling and buying your house is a very daunting experienceThe Truuli team done a tremendous job making the experience easier.The team impressed

...

me with their knowledge and understanding of buying and selling.When presented with me asking difficult and silly questions they took the time and patience to explain the processTop notch.

read more

Ruby Melrose
09:40 31 Jul 19
Great service help us buy and sell . They alway had viewings booked in helped us with our purchase also . I would Definitely recommend Truuli to sell

...

your property with . Leigh and Micheal were always available to help.

read more

Janet Gilbert
09:58 20 Jul 19
All I want to say is that this agency or should I say our agent Michael went over and well beyond to help us, never thought an agency could be so

...

willing and so enthusiastic to help us, I would totally recommend them because until now we thought the move just wasn't going to happen it has taken nearly over two years and in the little time they came in to our lives it was just Unbelievable and we thank them from the bottom of our hearts ❤️ We have had quite a few agencies but have never shown any enthusiasm as Truuli has and it's only been not even a couple of months so again I would totally recommend them ❤️

read more

lesley hall
14:41 30 May 19
Lovely local agents with a good knowledge of the area. Fast, reliable and very professional. Always able to contact them and willing to listen to

...

clients needs and concerns. Would highly recommend them and would like to thank the whole team for a brilliant service.

read more

Fiona Rahman
10:34 03 May 19
The easiest 5 stars I've ever rated someone. Truuli are exceptional - so talented, helpful, knowledgeable. A massive thank you to Michael and Leigh

...

for all the advice, help and support you gave us during the sale of our house. From the initial valuation through to completion Truuli has offered a personal and always professional service. You both are truthful, knowledgeable and superb under pressure! As far as estate agents are concerned you are in a league of your own. Would 100% recommend!

read more

Faisal Bhuiyan
10:09 03 May 19
Amazing staff with great coms and excellent selling skills. They sold my property 3 days from the day they took over. Highly recommend and will use

...

trulli again.

read more

Umar Quraishi
07:41 17 Apr 19
I used Truuli for a recent purchase and was very pleased with their service. Leigh and Michael have a friendly and helpful approach. The initial

...

viewing was arranged very quickly and at short notice, when most other agents seemed to busy to help me. I would recommend using this company.

read more

All at truuli were absolutely wonderful. They treated my mum with the utmost care and respect.Very professional and honest !!I would like to say a

...

special thanks to Leigh for being very supportive .A very good estate agents (and you don't hear that too often ) Many thanks Jenny

read more

Jo Newsome
09:15 12 Apr 19
Having been on the market with purplebrick s for over a year. I met Michael from truuli and from day one he and Leigh didn't disappoint me. They

...

agreed my sale and they are helping me with my onward moves. They keep you updated and nothing is too much for the. I highly recommended them.

read more

Abdul Rahman
16:02 08 Apr 19
Professional and efficient. Pleasure to do business with.

Danielle Silveira
15:22 29 Mar 19
Truuli was the estate agent assisting the seller's of what is now our house. We were first time buyers and had just experienced a failed purchase not

...

long before, so it's fair to say we were quite disheartened when we started the process of buying a house again.Our experience dealing with them was completely different from the other EA, though. Leigh and Michael were always prompt to respond all our questions and deal with our requests. We managed to complete the purchase within 2 months, which was perfect for everyone involved, and their efficiency was pivotal in getting the deal through quickly. It was always easy to schedule visits and they were always pleasant and courteous. Those guys really made this great, but stressing experience, so much easier for us! Whenever we decide to upscale there's no doubt in my mind they'll be the ones helping us!!!

read more

Junayed Kabir
17:32 18 Mar 19
Best Agents in town!10/10Being an agent myself, I'd like to think I'm a good judge of characterBoth Michael and Leigh have been spot on

...

throughout putting us at ease and making it a simple process.Knowledgable, Transparent and great negotiators.Highly recommended Truuli for all things property!

read more

Malcolm MCCLOGGAN
07:54 14 Mar 19
Mike and Leigh provided excellent service, and made us comfortable throughout the process. We highly recommend them to other sellers.

Nicholas Marshall
15:12 13 Mar 19
The service offered by Michael and Leigh was very good and I was truly (no pun intended) impressed with the level of detail that they gave to my

...

purchase and the level of their communication was excellent!!! Well done gentlemen keep up the hard work.

read more

Poli Rrapo
21:03 06 Mar 19
If it wasn't for Leigh at Trulli's the exchange would never happen. I was about to pull out as I had enough of the vendor and their solicitors but

...

Leigh was very patient and worked hard to see it through. Thanks Leigh.

read more

Troy Strickland
10:11 30 Jan 19
I made things difficult on myself by choosing a discount surveyancer which made the buying process really stressful. Thankfully, Michael helped push

...

things forward. His assistance was invaluable and I would definitely recommend using him. Hopefully, I will never have to go through the process again but if I did, Michael would be the first person I would call.

read more

alexandra krausse
16:29 22 Nov 18
Truuli - the name is excatly what is delivered. Truuli exceptional service and properties. I have worked in the property business for a long time and

...

can highly recommend Truuli as an agent. Michael and Leigh go above and beyond to meet expectations.

read more

Really cannot fault Leigh and Michael in any way, they been brilliant! They have kept me updated via emails and phone calls constantly and made the

...

whole experience totally stress and hassle free. Truuli an amazing company!

read more

Jeremy Gibson
11:39 09 Nov 18
I know estate agents get a bad press, but these guys were fantastic. All communications were clear and professional. Both Leigh and Michael were

...

friendly, efficient and swift. As a buyer Leigh took time to listen to what I wanted and took me on a tour of relevant properties. What struck me most was the great rapport he had with all of his vendors clearly showing the professionalism of the business. I would have no hesitation to appoint them should I sell my house in future.

read more

Michael and Leigh are simply a cut above most estate agents, delivering a first class service from start to end these gentlemen sold my house when I

...

had four other well known high street estate agents who failed to meet the mark.Truuli in my opinion offer a fantastic service because they are hard working professionals who are committed to delivering a high standard of service to their clients.Many thanks Michael and Leigh keep up the excellent work.I highly recommend anyone who needs an estate agent to look no further , I am 100% convinced you will not get a better service off any other agent.

read more

Leigh at Truuli helped me and my sister find our perfect house. Him and the team were very helpful throughout the whole transaction, and as First

...

time buyers provided the guidance we needed.

read more

Friendly, professional clear and honest. Recommended.

Andy Martin
15:55 28 Sep 18
We've had an excellent experience with Leigh and Michael, who have both helped us through what was a quite tricky purchase. They managed the

...

situation really well. Most importantly, they were open and honest with us the whole way through the process. I would be more than happy to work with them in the future should we ever move on.

read more

Felecia Robinson
08:00 28 Sep 18
it was an absolute pleasure working with Leigh and his team they were extremely helpful and went above and beyond to get me into mu new home. i

...

definitely recommend using them you will not be disappointed

read more

Ibi Adekoya
16:16 22 Aug 18
Friendly, professional and trustworthy! I definitely recommend Micheal and his team.

I have been trying to sell my home unsuccessfully for 5 months with various agents. I was approached by Michael who immediately demonstrated his

...

local knowledge and expertise. When I instructed Truuli to sell they hadn't even had pictures done, but had 6 viewings and gave me an offer I was pleased with. Thank you Michael and the Truuli Team

read more

Kyra Kelly
20:12 08 Aug 18
I have been looking for a property for a few months with a number of high street agents without luck. From my first interaction with Michael, he

...

demonstrated his knowledge of the area and market and listened to my requirements. I found a lovely house through Michael and he has kept me updated throughout the transaction and hope to exchange shortly.

read more

kingsley G.Nuamah
07:47 14 Jul 18
Im a prospective buyer. I received an immediate response when I requested to view a property on Nova road. Truuli Property Expert Michael was very

...

knowledgeable.

read more