Transparent reviews from trusted sources.
THIS IS WHY WE DO WHAT WE DO.
Sold with Truuli in two weeks after being on the market for 18 months with another agent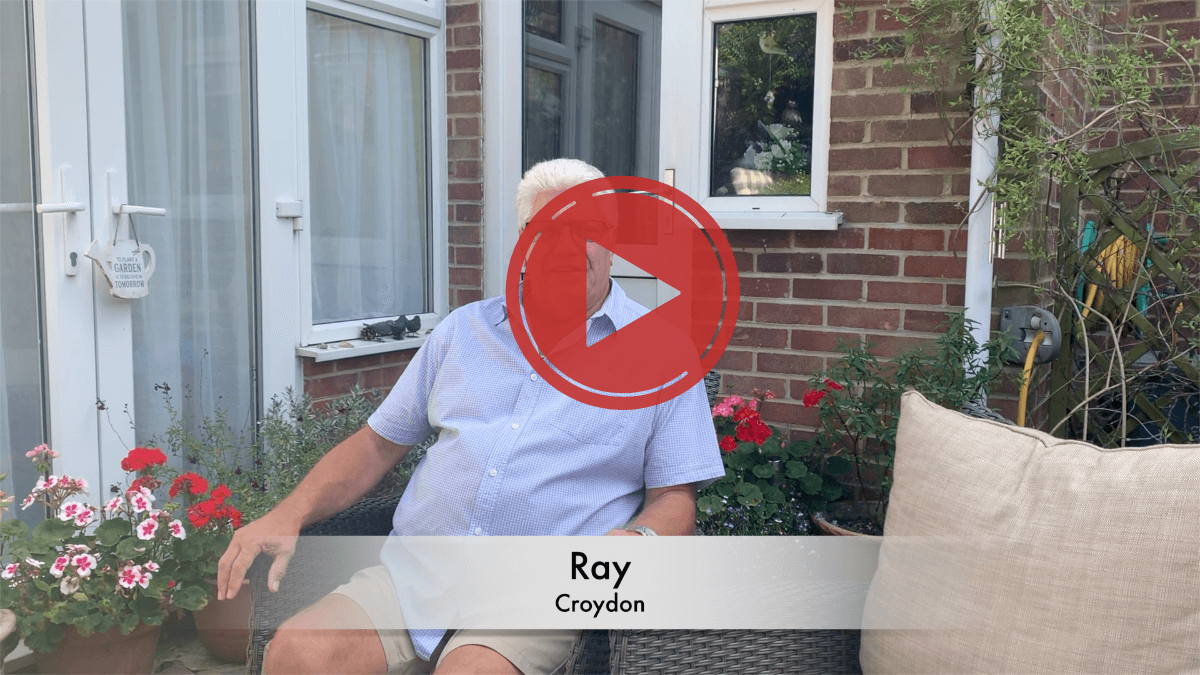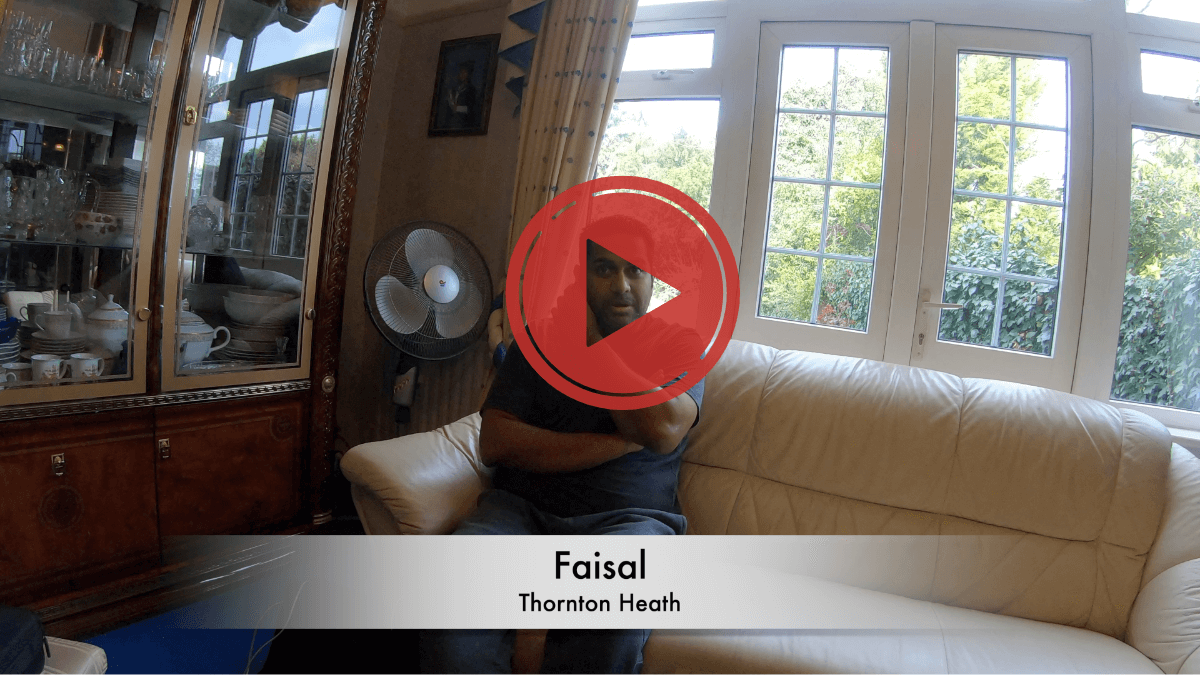 Rainedays A
11:13 19 Sep 20
Truuli are a very professional outfit and were totally driven in selling my home. Even during the dreadful Covid-19 lockdown they were very

...

proactive and followed the guidelines with excellence. Truuli's selling style is unique and they show high passion when trying to find you a buyer. Special shout outs go to Leigh, Michael, Seth and Ryan who are very driven and patient and got me the outcome I desired. Thank you Truuli.

read more

Professional service from caring people who answer your questions and concerns genuinely

Jessica Sweeney
08:50 11 Sep 20
Thanks to Ryan for making our house purchase easier by sharing his industry knowledge and experience which we much needed as first time buyers! He

...

only showed us good quality properties that matched our requirements which we much appreciated, and he kept us up to date and informed throughout the sales process.

read more

Mario King
16:17 07 Sep 20
Ryan was truly a trusted advisor every step of the way and helped me acquire a second property during a recession and global pandemic - Superhero!

Mimi Andrews
09:56 07 Sep 20
This company has provided exemplary service throughout my buying experience. Estate agent Seth Oppong, was extremely understanding, responsive and

...

professional throughout the experience and I would highly recommend this estate agent as a young first time buyer. Thank you.

read more

Jenny Jackson
12:23 03 Sep 20
This Estate Agent is highly recommend, they got me Tenant's within a week of my advertising my property they a so professional thank you Nana for

...

your great service.

read more

Turkish Coffee
11:40 03 Sep 20
Very good service. Special mention to Mr. Nana Akoto for being very accommodating and responsive. Keep up the good job!

Atanas Radev
11:14 03 Sep 20
Thanks to the help of Nana Akoto, who helped us to find a lovely property which is in a good location and beautiful detail. He was very responsive

...

during our moving stage, helped us understand the process of moving and listened to all my queries and what I needed

read more

Rosie Procter
08:23 30 Aug 20
As far as house moves go, this was stress-free with help from Ryan at Truuli. Constant communication and was always on hand to answe questions. Great

...

service!

read more

Ebenezer Adjei-A
19:01 28 Aug 20
I will always recommend Truuli to everyone. They have excellent staff especially Nana Akoto who handled my tenancy.

Micheline Yoro
13:35 28 Aug 20
Mr Nana Kwame is an extraordinary person, who has shown kindness towards me and my family with how much he has helped us. Whenever there was a

...

problem regarding our new home, for example a broken pipe, or a broken washing machine, he would do everything in his power to help us fix the issue. I honestly don't know what we would do without him. He has been such a big help that anyone would be lucky to have him as their agent.

read more

toualy olivier Yoro
13:17 28 Aug 20
Mr Nana Kwame has been nothing but helpful and supportive during our big move all the way from Bolton to London. He is definitely someone to count

...

on, as whenever we had trouble adapting in a new city, in a new home, he was always available to help and assist us in any way he could. I would definitely recommend this kind and caring man to anyone.

read more

Fernando Vieira
19:31 26 Aug 20
Very liable company and staffs, always prompted to help! Very easy to deal with, excellent with customer!Nana is a very good guy and very

...

professional! Would highly recommend!

read more

kyle simon
16:48 05 Aug 20
I have been using Truuli estate agents for my property search and have found the entire team to be very helpful. In particular Seth has proven to be

...

very professional and easy to work with, always on hand with property advice and made sure to contact me the moment a property that suited my requirements came up. Overall they are very flexible, didn't waste my time with properties they knew weren't for me and worked around my schedule even to fit in last minuet viewings. Highly recommend their services.

read more

Lindy Neuper
09:37 05 Aug 20
I recently sold my house through Truuli. I started off using one sole agency, then I introduced three more of which Truuli was one of these. It

...

became very apparent that I only needed one agent and that was Truuli. Ryan was super professional, never missed a call or a message. (Not sure when he sleeps) as he'd answer my calls or messages as and when I sent them. He by far had more people through our door than all 3 other agents together. Ryan's professionalisms did not only stop with the offer but he continued to support and push things through right up till the end. I have only one regret and that is that I wish I'd signed Ryan from Truuli up right in the beginning. For anyone finding themselves in the market for either selling or buying a property. Don't waste your time with any other agents. If you're looking for an estate agent that is honest, straight talking, professional & that will get your house sold quickly. Then Ryan from Truuli is your man! A true gentleman. Thankyou Ryan for EVERYTHING!

read more

Dana Marshall
15:59 03 Aug 20
Seth was amazing! Not only did he listen to what I wanted, he also send through a large selection of other properties I could be interested in (a few

...

I was very interested in). He never pushed me into seeing anything I didn't want to see, or leave me stranded. He drove me to every property and also to our last viewing which was with a competitor. This is by far the best estate agent experience I have ever had. Seth was so helpful and knowledgeable about the area. Very friendly, nice, a really good attitude. When I come to sell my flat/buy my next I know who I will be calling! I couldn't recommend my experience more.

read more

Sevsen Ersen
18:52 27 Jul 20
So glad I decided to go with Truuli. All very professional, issues dealt with and resolved in a timely manor. Ryan looked after my property and was

...

able to find buyers very efficiently. Communication was key and I was informed every step of the way with what was happening. Definitely would use them again.

read more

Danielle McConnachie
18:29 27 Jul 20
I first got in touch with Truuli as I was looking to purchase a property within the West Norwood, Norbury area. I initially viewed properties with

...

Seth, who was very knowledgeable and the advice he gave on each of the properties and there potential was great. I then viewed a property with Michael Anthony which I was very interested in, however, I had seen another property which had just come on the market with another agency which was located around the corner which I put in direct competition with the property I had just viewed. The new listing (on with another agent) had more potential, space and was located on a quieter road and I told Michael I was due to view it the next day (although was waiting for the agency to confirm back to me). Michael asked me to not to view with the other agency and said "I'm going to go and get that listing right now and get you in to view it with me"!! So off he drove to cold call the vendor....Never in a million years did I expect Michael to call me a few hours later, whilst sitting in the vendors property asking me when did I want to come and view the property. I was in absolute shock by what he achieved but then Michael is confident and certainly knows his stuff and I will never doubt him again!Michael is definitely a go getter and does what he says he's going to do and more, going over and above what any other agent would have the balls to do.Needless to say I viewed the property the following day and fell in love with it, put in an offer which was accepted after some negotiation. Whether you are a buyer or looking to sell your property, Michael and his team certainly know the market and are extremely knowledgeable. I have viewed many many properties with other well known agents and Truuli have been by far the best in showing off a property (unlike most other agents who just say go and look round yourself). If later on down the line I decide to sell, I would most definitely use Truuli and will definitely recommend them to all my friends and family. Never underestimate the smaller agency as they end up being the very best and its not always about quantity but QUALITY.

read more

Andrés Suaza
14:44 27 Jul 20
We had a great experience with Seth Oppong, one of the company's Agents. He was patient, professionals and thorough in his approach to each property

...

we visited, giving us a broad tour around the area we were interested in. Also, giving us valuable advice for each house. Will continue working with him as we continue our search for our dream home.

read more

Katie Boughen
11:12 27 Jul 20
Had such a great experience with Truuli! I am a tenant and my landlord is selling our house through them and they have been so friendly and helpful.

...

They kept us informed of everything every step of the way and texted us each time a viewing was booked or cancelled well in advance. So nice to deal with genuinely lovely estate agents!

read more

Catrin Barker
17:56 26 Jul 20
Very attentive sales staff. Always available when required.

We are extremely pleased we chose Trulli to sell our property. They provided a very professional and helpful service throughout the whole process.

...

They were prepared to go the extra mile when needed by getting us a higher price for our property with their excellent negotiating skills. They provided a courteous and personal service throughout, communicating with us every step of the way.We would highly recommend Trulli if you are going on the property market.

read more

Sarika Patel
13:03 22 Jul 20
I had a really positive experience with Truuli - the agent Michael encouraged me to view a property I hadn't considered, which turned out to be my

...

favourite and I've now had an offer accepted on this property. He was flexible with timings for viewings and very thorough in sharing information. Very professional and friendly to deal with. Thanks again!

read more

Alison Bolt
14:59 20 Jul 20
Seth was a delight. Very engaging. I would sell my house with him!

Gaynor Chart
09:39 20 Jul 20
I didn't even get my property on the market and Leigh had a viewer round and an offer made and accepted. Amazing service.

Gabriela FUCHEDZHIEVA
14:12 18 Jul 20
Ryan was very helpful and made the process very easy. I fully recommend using Truuli's Services.

Andre Rose
11:23 13 Jul 20
When my property went back onto the market Leigh and his team moved quickly to find me a new buyer at £8k over the asking price. I am very happy

...

with the service Leigh and his team have provided.

read more

Christian Hayles
14:10 04 Jul 20
Ryan was genuinely a pleasure to deal with and throughout the process constantly went above and beyond. From our first interaction, he demonstrated

...

his superb knowledge of the area / market and expertise on details within the process. The advice and support when navigating hurdles were really the things which really differentiated this team as first class. Thank You Truuli! Thank You Ryan! Highly Recommend

read more

I was initially apprehensive about dealing with Truuli, because of my own unconscious bias. Big mistake! I purchased my first home via them! I mainly

...

dealt with Ryan who was friendly, professional and extremely transparent with his communication. I would always get an immediate response, which calmed any nerves or doubts I had. He also liaised with my solicitor and tried his best to get things moving as swiftly as possible despite the current pandemic. Leigh& Michael were also a big help! I would 100% recommend Truuli to friends and family. I'm 'Truuli' happy with the service I received 🙂

read more

ella weinberg
19:19 23 Jun 20
I decided to go with Truuli as whilst they may not have been the immediate obvious choice such as Foxtons or Barnard Marcus, when valuing my flat

...

they were honest and realistic and I knew they were going to work with me to achieve a sale.Ryan was an absolute dream. His attention to detail regarding my property and the prospective buyers was outstanding. His communication throughout the entire process was impeccable and I had no issues surrounding viewings, appointments, negotiations etc. Even during the sale which amidst the pandemic naturally made things a little more difficult; Ryan continued his transparent approach and I was confident that whilst any sale is beneficial to an agent, Ryan had my best interests at heart. I couldn't recommend further!

read more

Ivana Hawkins
13:59 23 Jun 20
Highly recommended!!!After nearly 10 years living in our family home we have decided that it's time to move on and put our house on the market. we

...

have invited 5 estate agents over for evaluation. Leigh from Truuli came over and was very professional and friendly, definitely not pushy like other estate agents in the area. No empty promises! Ryan and Leigh kept us informed about every viewing we had (strictly on Saturdays) and we stayed out of their way to do their job. We had quite a few offers and also buyers pulling out but this never stopped Truuli to make sure we had more potential buyers coming through our door following Saturday. Thank you very much Leigh and Ryan for all your help selling our family home 😊

read more

Richard Hawkins
10:42 23 Jun 20
Having never sold a property before, anxiety was high. After speaking to various companies and getting different quotes, we decided not to use any of

...

the standard large high street agencies, who seemed quite pushy in comparison.Truuli have been "Truuli" wonderful. Responsive, courteous and never stopped getting viewers through the door. After buyers pulling out and disappointment, they never took the foot off the pedal and really came through for us.We spent many weekends stuck out of the house with queues down the road with potential purchasers!If you live in the Croydon area and are looking to sell, I would 100% recommend Truuli. You will not be disappointed, however I do believe if they carry on the way they are, they will not be a small company for long and will become a big name on the highstreet!If we ever want to sell again, we would certainly use them if they are available in our new area at the time!We pass on our thanks for all the work, dedication and putting up with us over the months. Call out particularly to Leigh and Ryan, who kept in constant contact with us and always helped with any questions or concerns we had.

read more

Michael Anthony is without a doubt the best agent we've ever dealt with. He got the sale through effectively, quickly and unbelievably

...

professionally. Highly recommend

read more

Leigh was very helpful when we were looking for our next home. He would call up beforehand to tell us that he was sending over a couple of new

...

properties.Even though we did not end up buying a property from Truuli, we were impressed with the service and would be going back to them in the future if we need to buy a new home or sell our existing one.

read more

This is the second property we have given Truuli within the space of two months both properties where handled by Nana whom we found to be very

...

professional honest and reliable amazing company amazing service will definitely recommend them.Rod JohnsonCEOC2 Group

read more

Warren Da Costa
09:16 08 Jun 20
I viewed a number of properties with Mike from Truuli on Saturday. He listened to my requirements and was honest in understanding what I needed. He

...

explained the pros and cons of each area/road/location for me which was extremely helpful. I would highly recommend his services

read more

Samantha Joseph
15:37 06 Jun 20
Just a thank you to Nana who have been professional, friendly and completed the letting of my property in a agreed timeframe.Keep up the good work

...

Nana 👌

read more

Kaia Harriott
09:03 04 Jun 20
Thanks to the help of Nana Akoto, I've finally got a place that is best suited for me, a lovely property which is in a good location and beautiful

...

detail. He was very responsive during my moving stage, helped me understand the process of moving and listened to all my queries and what I needed.

read more

Xintong Yang
07:57 04 Jun 20
We found our house through Truuli and during the purchase process they have been very professional and helpful. Even with the Covid situation Truuli

...

still managed to help us complete our purchase quickly. We would highly recommend Truuli.

read more

Sam Forsdike
20:55 03 Jun 20
Efficient, helpful and friendly, Truuli were a huge help in buying my first property. I had been looking for nearly a year without much luck but they

...

helped me find a place that I really liked and has become a real home for me.Given the COVID-19 difficulties came in the midst of the process they were reassuring and guided me through what was a tricky period.I would highly recommend them to anyone looking to buy a property.

read more

María José Garcia
15:51 03 Jun 20
Great state agency that provides a great and professional service. Since the moment I found the place I wanted to rent, they have helped me to make

...

it happen easily! Every question or problem have been solved quick and Nana has helped me a lot from the beginning. I highly recommend them and I really appreciate their help!

read more

Marion Williams
15:23 03 Jun 20
Truly Estate Agents. I were introduced to Leigh, he's keen interest and knowledge about the housing market exceeds other agents that market my

...

property prior. Within 3 days period Leigh marked and sold my property. I hold him at high regards, he kept me up dated at every step. If you are Buying or Selling you can rest assured that Truly Agents will give 100 percent quality and time needed to help you through what could be one of lives stressful periods. I would recommend the team to family members and friends alike.

read more

Cindy Khalfa
12:30 02 Jun 20
This is a very proactive team and I feel they achieved the best possible outcome for me in my situation. Leigh Thomas and the team sold my property

...

within 2 weeks! They are a very proactive group who really work with you to get the best outcome.

read more