Transparent reviews from trusted sources.
THIS IS WHY WE DO WHAT WE DO.
Sold with Truuli in two weeks after being on the market for 18 months with another agent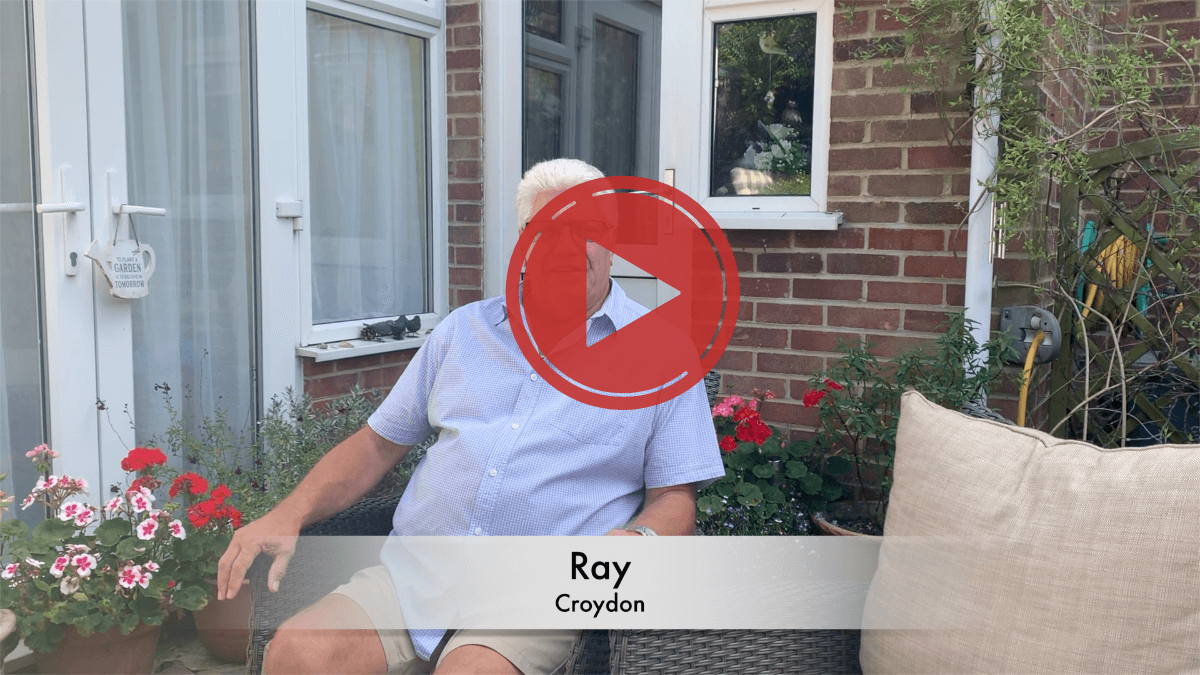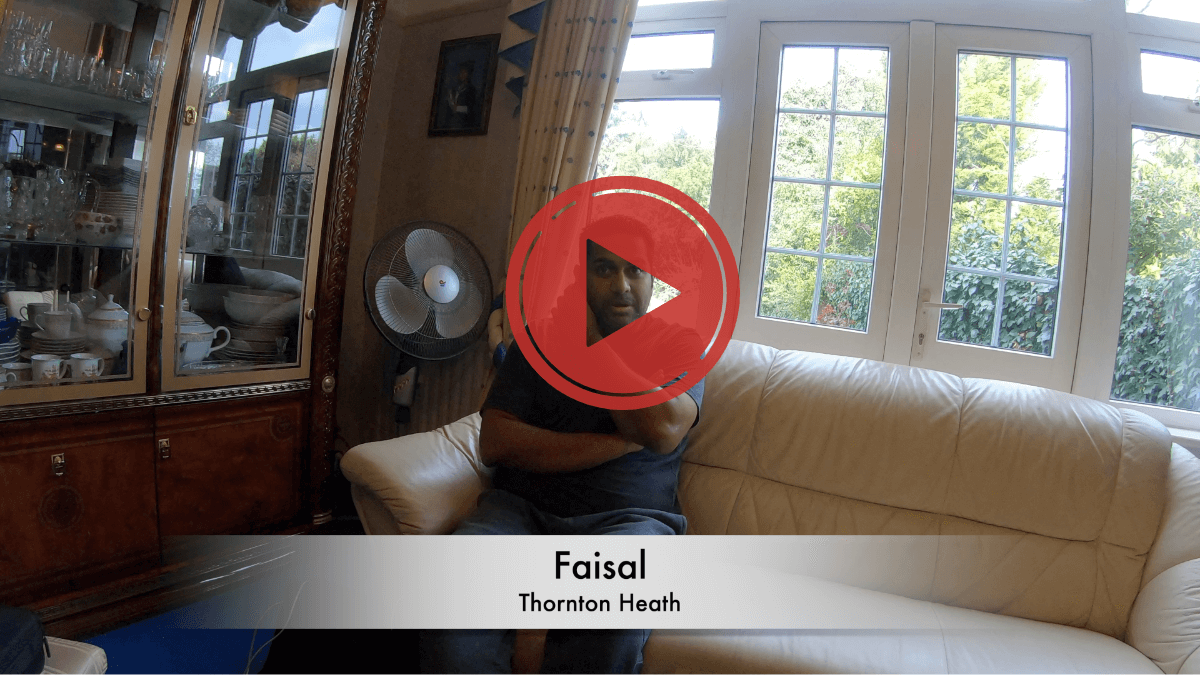 Leigh is fantastic ! Its can actually call Love in 1st sight as He gave us such a great impression on our viewing day , details, cheerful and that

...

leading it to a successful Transaction . Very responsible , keep updated in mins . Thank you so much Leigh and Truuli !!! Amy x

read more

Aretha Solanke
16:48 25 Jan 21
I am absolutely blown away, by the speed at which Leigh sold my house. I haven't been with Truuli for a full week, and they have already managed to

...

sell for the price I wanted. Leigh has been a true proffessional from start to finish. He listened and really heard me when I spoke, and operated with my best interest at heart. You can tell it was more than just another sale to him. He took extreme pride in offering an excellent level of service. I am so happy with Truuli, my only issue , is that i wish i would have come to Truuli sooner. They are head and shoulders above any other estate agent, I have worked with.Very happy Seller,Aretha

read more

simone nelson
10:30 24 Jan 21
From my very 1st discussion with Nana (lettings expert), I was impressed by his level of commitment to ensure he secured us the perfect property.

...

Communication is key when building a relationship and I Truuli believe this team went above and beyond. I would strongly recommend Truuli to anyone looking for a professional, responsive service with a team who have your best interests at heart.

read more

Rob Wright
10:17 15 Jan 21
Excellent service. I would single out Ryan who was particularly helpful and customer focused. Five stars - Well done!

Stan Colomb
13:53 12 Jan 21
Ryan and the Truuli team were very polite and helpful when showing us round our new house. They were persistent throughout the sale and on hand at

...

all times to help with enquiries. Ryan and Michael were proactive with the sale and helped to move the process along when it slowed at times.

read more

Jonathan Brown
12:16 04 Jan 21
Professional, Hard Working, Tenacious, Understanding, Caring... The list can go on and on. Having sold our property more than once during the worst

...

of the pandemic and going back on the market then reselling Truuli was by our side every step of the way. They are extremely knowledgeable, trustworthy and hardworking. They didn't stop until they found us the right home and over accommodated regarding the smaller intricate details that come with buying and selling a property. 10/10

read more

Fiona Timms
11:05 01 Jan 21
Our experience with Truuli was great! Leigh was fantastic and always very happy to answer all our questions and queries, and was very responsive! As

...

first time buyers, he was also very helpful in explaining aspects of the sale and helped to guide us through the whole process. The most unique part of Truuli was the personal description the sellers wrote of the property - which certainly made the whole process a little more personal! Thanks so much, F&B.

read more

kevin roberts
17:11 14 Dec 20
Estate agents tend to get bad publicity, but Truuli are the exception. Lee and his team is especially dedicated, professional, good humoured and

...

courteous in their approach. From when the photographer came and took the pictures until the the final acceptable offer was made, they were enthusiastic and invested. We initially went with a larger well known estate agent, but they did not give us the care and attention or any confidence. We were just a number to them, but Truuli are different. We had more viewings with Truuli within the first 2 weeks that the other estate agent in the previous 8 weeks. They are a great estate agent who I whole heartily recommend.

read more

Ionut Plescan
18:23 13 Dec 20
Leigh Thomas was always very responsive and helpfull did do his best to keep us updated and happy. Would recommend Leigh to everyone. Thank you Leigh

...

Thomas and the team.

read more

Denise Leander
11:31 13 Dec 20
Selling property in this country is a minefield but from the time we met Ryan he was all over it,getting us a sale within 2 days of it going on the

...

market. From that point he worked tirelessly to get us over the line.Thanks to Ryan we are now able to realise our dream and for that I will always be grateful.Truuli have a great product and Ryan was first class. I wish Truuli every success for the future.

read more

Ayesha Campbell
22:36 09 Dec 20
A fantastic experience from start to finish. I highly recommend using Truuli as they have made my experience of selling and buying a home as stress

...

free as possible. Truuli care about their clients and have provided us with first class service throughout. Thank you to you all!!!! We will never forget the part Chuk and Michael have played in the next phase of our lives - you guys have been amazing! 👍🏼👍🏼👍🏼

read more

Chris Barker
18:05 04 Dec 20
Professional, helpful and responsive all the way through the transaction.

Silvana Da Silva
12:28 30 Nov 20
Reliable service, speedy turnaround and great communication!

Dilia Silva
14:21 22 Nov 20
We had our place on the market with a different agency earlier this year which let us down and things didn't seem like they were ever moving forward!

...

I was contacted by Michael Anthony from Truuli who had so much enthusiasm and drive to sell our place, this fed us the energy we needed to persevere - so decided to take them on as our agents! They quickly got the ball rolling and our place was under offer after only a few views! Michael Fyffe who progressed and finalised our sale was always so reliable and responsive with any questions we had.Truuli were nothing but professional, responsible and the passion they have for their roles as estate agents is reflected on how well they are doing in the housing industry - even with it being 2020!! I would really reccommend Truuli if you're looking for trustoworthy estate agents!!

read more

David Feather
13:17 21 Nov 20
Clear and promt communication throughout the whole process.

kat dijkstra
17:50 19 Nov 20
I used Truuli in Croydon to find new tenants for my apartment. Nana supported me with this and was quick to respond to any questions and kept me in

...

the loop of progress. He was able to find new tenants within a very short time without even having to advertise the property. The last tenants moved out and 2 days later the ones moved in! Very impressed with the service and Nana's support, flexibility and communication.

read more

Ryan was excellent in helping us to sell our property. He was as passionate as we were about getting our property sold. We received offers at the

...

first open house and sold for full asking price. He is extremely efficient at getting things done. I would highly recommend Truuli.

read more

Michelle Senior
16:59 17 Nov 20
Seth worked tirelessly to make the transaction a success, expertly facilitating our needs and that of the vendor. We were very satisified with the

...

entire experience

read more

Really happy with service. Leigh and his team were professional and efficient in arranging viewings for our property, keeping us updated throughout.

...

Our property was under offer within 2 weeks which was very impressive. Would recommend

read more

Temitope Gabriel
18:02 16 Nov 20
My experience with them has been extremely brilliant from my property purchase and rental process. I will recommend them over and over

Arif Ebrahim
08:53 10 Nov 20
5 stars is not enough. Micheal from Trulli is a great estate agent. Passionate about selling your house and will go over and beyond to get you an

...

offer

read more

Solomon Mireku
17:22 05 Nov 20
They were excellent and very professional in every area.Everyone I spoke to was exceptional in their fields and they assisted me right from the

...

beginning through to completion.Everything was clearly explained throughout the various stages of the purchase as I am the first time buyer and I didn't have a clue about buying a property.Of all the the estate agents that I came across truuli were the only ones i felt genuinely had my best interests at heart. I will highly recommend them to friends and family. Keep up the good work guys 👍🏼

read more

We can recommend Truuli and Michael Anthony as an excellent Estate Agent. After a year with only a handful of viewings, Michael took over and very

...

soon there were three to four viewings a week. After every viewing Michael followed up with a detailed email with the viewers list of pros and cons. We had a few offers and finally a buyer . When Covid-19 hit our chain broke so Michael took over as our buyers agent. He sold their property enabling our house sale to go through. Michael kept in contact through this difficult time keeping us informed and reassured. A very professional performance

read more

Nana akoto was a great help and did everything he could to achieve our goal very polite and helpful

Sophia Botchway
23:04 27 Oct 20
I needed my flat rented Nana Atoko met with me and explained all my possible options he asked me what my preferences were and he diligently found

...

suitable tenants within a short period of time.Nana is a true professional who provided a great quality service he goes that extra mile to ensure that your satisfied. I have already and will continue to recommend you to others. Great job Nana and thankyou.

read more

katheryn mosquera
11:41 27 Oct 20
Seth is a great estate agent, sold our property under 2 weeks. He has amazing customer service skills and is extremely knowledgeable when it come to

...

properties and the market.I have viewed multiple homes with Seth and you can see he really has a dedication to hes craft. He takes hes time to know everything there is to know about the property and was able to answers all the questions I had. I also dealt with Leigh who was also great. I definitely recommend Truuli Estate Agents and will be using them in the future.

read more

Malik Owusu
10:53 27 Oct 20
Nana was simply on point with his service. I recommend this company for all your property needs.

Shen Malik
10:03 27 Oct 20
Nana and Seth were very attentive to our requirements and went above and beyond to meet them. Nana was very prompt and professional when responding

...

to our many questions and queries. Without him, we would not have been able to secure and move in to the property so swiftly. Thank you both so much for making what is known to be a difficult process, so smooth and easy. We are extremely grateful!

read more

Teresa Spadaccino
12:24 26 Oct 20
I would like to thank Ryan who delivers industry leading customer experience. Always does what he says and always before the deadline. We are very

...

pleased and would recommend this forward thinking & customer centric company. Thank you Ryan you were Suberin to work with

read more

Jennie Stratton
14:15 21 Oct 20
I had a great experience dealing with Truuli on the purchase of a property my family set its heart on!They were extremely responsive and informative

...

throughout the whole process. Highly recommended

read more

Kaveh Goodarzey
19:02 14 Oct 20
These guys go to work and get results. Very caring, and professional.

Andre Rose
12:18 09 Oct 20
Excellent service from Leigh and his team. I was with 3 other agents when I signed up Truuli and Leigh assured me he would sell my property. He was

...

very proactive, responsive and informative.His team not only done viewings but provided feedback which I found very helpful.Leigh found me a buyer who pulled out due to personal reasons, but he reassured me that he would sell me property. He did just that and achieved £8k over the asking price through very clever sales tactics. I was truly impressed.I would highly recommend this very professional, proactive and helpful team. I wish you guys all the best for the future and no doubt you will be going from strength to strength.

read more

Marsia Stewart
11:25 08 Oct 20
Thought I would leave a review for Truuli as they have gone over and above what an estate agent should do for their seller. I found that they were

...

always on hand for any questions, staff are all very friendly. Have not hesitation in recommending them. Thank you guys!

read more

Pawel Arkuszewski
14:02 02 Oct 20
I have been aware of Truuli for some time, I decided to to contact them with one of my rental properties. Spoke to Lee who put in touch with Nana

...

(Lettings Manager), Nana was very professional and got my rental on the market and rented out within 2 weeks. I cannot give enough Stars to how great the services was from start to finish. Thank you Truuli will be back with other rentals when they come available.

read more

Rainedays A
11:13 19 Sep 20
Truuli are a very professional outfit and were totally driven in selling my home. Even during the dreadful Covid-19 lockdown they were very

...

proactive and followed the guidelines with excellence. Truuli's selling style is unique and they show high passion when trying to find you a buyer. Special shout outs go to Leigh, Michael, Seth and Ryan who are very driven and patient and got me the outcome I desired. Thank you Truuli.

read more

Professional service from caring people who answer your questions and concerns genuinely

Jessica Sweeney
08:50 11 Sep 20
Thanks to Ryan for making our house purchase easier by sharing his industry knowledge and experience which we much needed as first time buyers! He

...

only showed us good quality properties that matched our requirements which we much appreciated, and he kept us up to date and informed throughout the sales process.

read more

Mario King
16:17 07 Sep 20
Ryan was truly a trusted advisor every step of the way and helped me acquire a second property during a recession and global pandemic - Superhero!

Mimi Andrews
09:56 07 Sep 20
This company has provided exemplary service throughout my buying experience. Estate agent Seth Oppong, was extremely understanding, responsive and

...

professional throughout the experience and I would highly recommend this estate agent as a young first time buyer.Thank you.

read more

Jenny Jackson
12:23 03 Sep 20
This Estate Agent is highly recommend, they got me Tenant's within a week of my advertising my property they a so professional thank you Nana for

...

your great service.

read more

Turkish Coffee
11:40 03 Sep 20
Very good service. Special mention to Mr. Nana Akoto for being very accommodating and responsive. Keep up the good job!

Atanas Radev
11:14 03 Sep 20
Thanks to the help of Nana Akoto, who helped us to find a lovely property which is in a good location and beautiful detail. He was very responsive

...

during our moving stage, helped us understand the process of moving and listened to all my queries and what I needed

read more

Rosie Procter
08:23 30 Aug 20
As far as house moves go, this was stress-free with help from Ryan at Truuli. Constant communication and was always on hand to answe questions. Great

...

service!

read more