Receive free conveyancing worth £1500 when you Instruct Truuli*
To celebrate the launch of Truuli Wallington, we are offering FREE CONVEYANCING for properties instructed to the market before April 30th 2022
To take part in our 'Free Conveyancing Offer', please fill in the form below or contact our team at [email protected] or call 0330 043 0002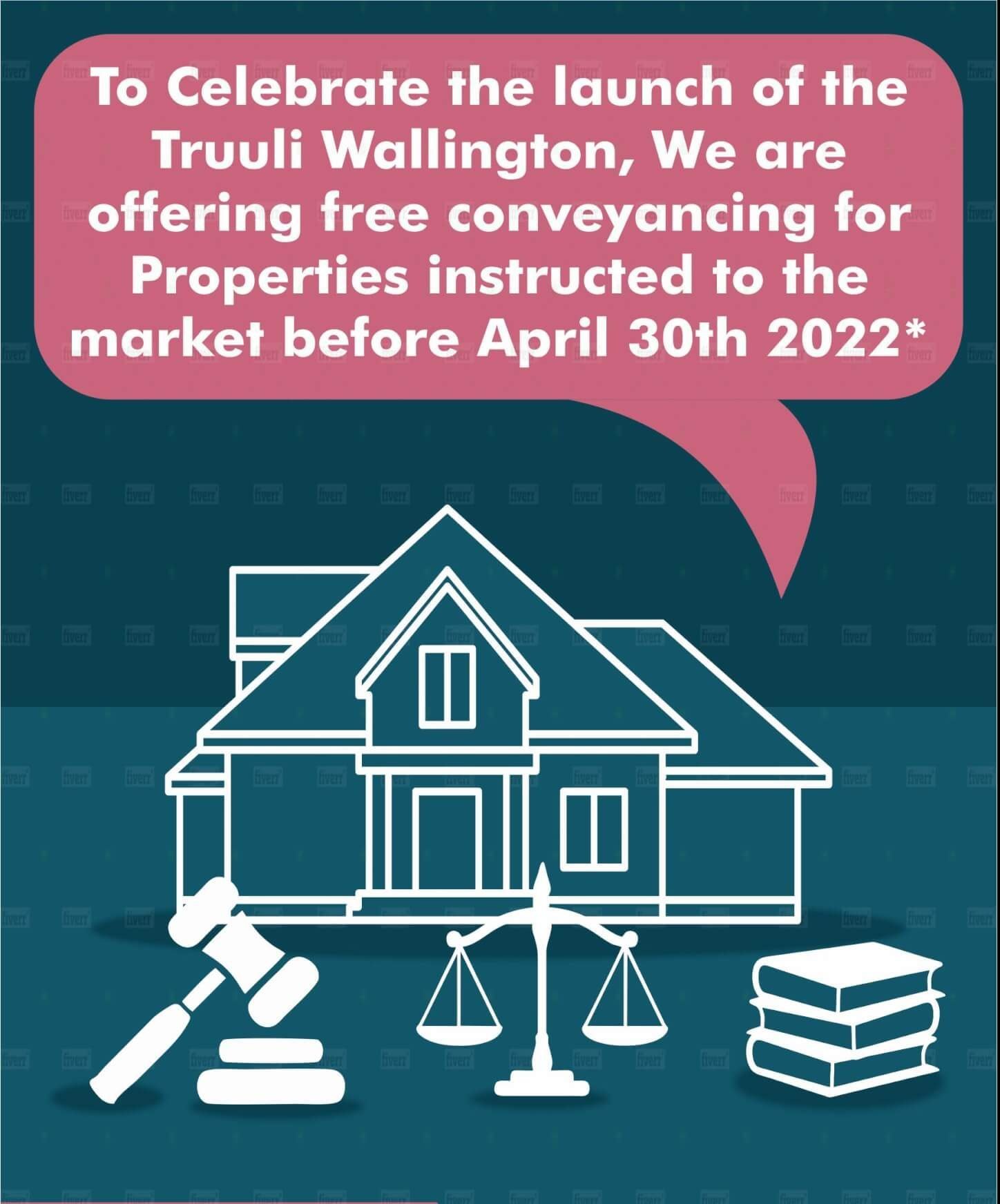 *Terms and conditions:
Conveyancing services for one transaction only via Truuli's selected panel of solicitors. 
Offer only available with Truuli Wallington and property must be sold by Truuli. 
Maximum credit of £1500 inclusive of VAT paid directly to solicitor upon sale completion once sellers' invoice is settled. 
Offer available with Truuli traditional package only. A vendor that has already instructed Truuli will not qualify for the conveyancing offer retrospectively. 
Truuli reserve the right to change, extend or withdraw this offer at any time and without communication. Offer only eligible with sales agreements signed by the 30th April 2022.
The team at Truuli have been absolutely brilliant - they've helped us secure a new home! Huge thanks to Leigh, he has been fantastic, excellent communication!
Ryan Morgan was so helpful and understanding throughout my journey - very supporting and patient through it all and I appreciate everything he did to help me!
They answered my questions very kindly and clearly, and explained things step by step. Very kind. They work so quick, and also when they have issues with slow stakeholders they chase and chase and never give up :DThank you for getting me a new nice place to live so quick! Fantastic job!
David Cole (lettings) has provided an extremely efficient, knowledgeable and professional service. His input has certainly made the selection of my tenant a very stress-free process and I wouldn't hesitate in using him again.
Monique E.
16:11 21 Nov 23
Ryan was amazing to deal with from start to finish, always kept me in the loop and updated which made the whole experience of buying my first home that little bit easier.