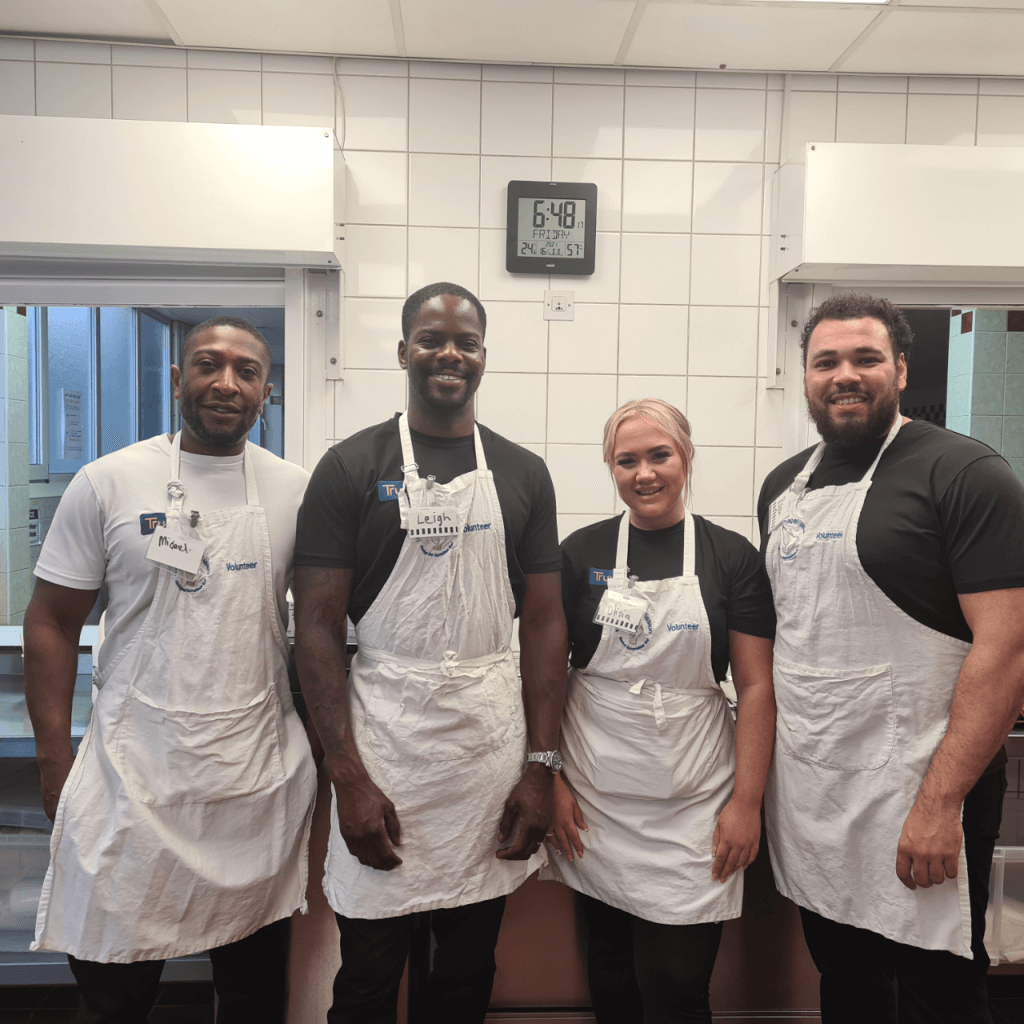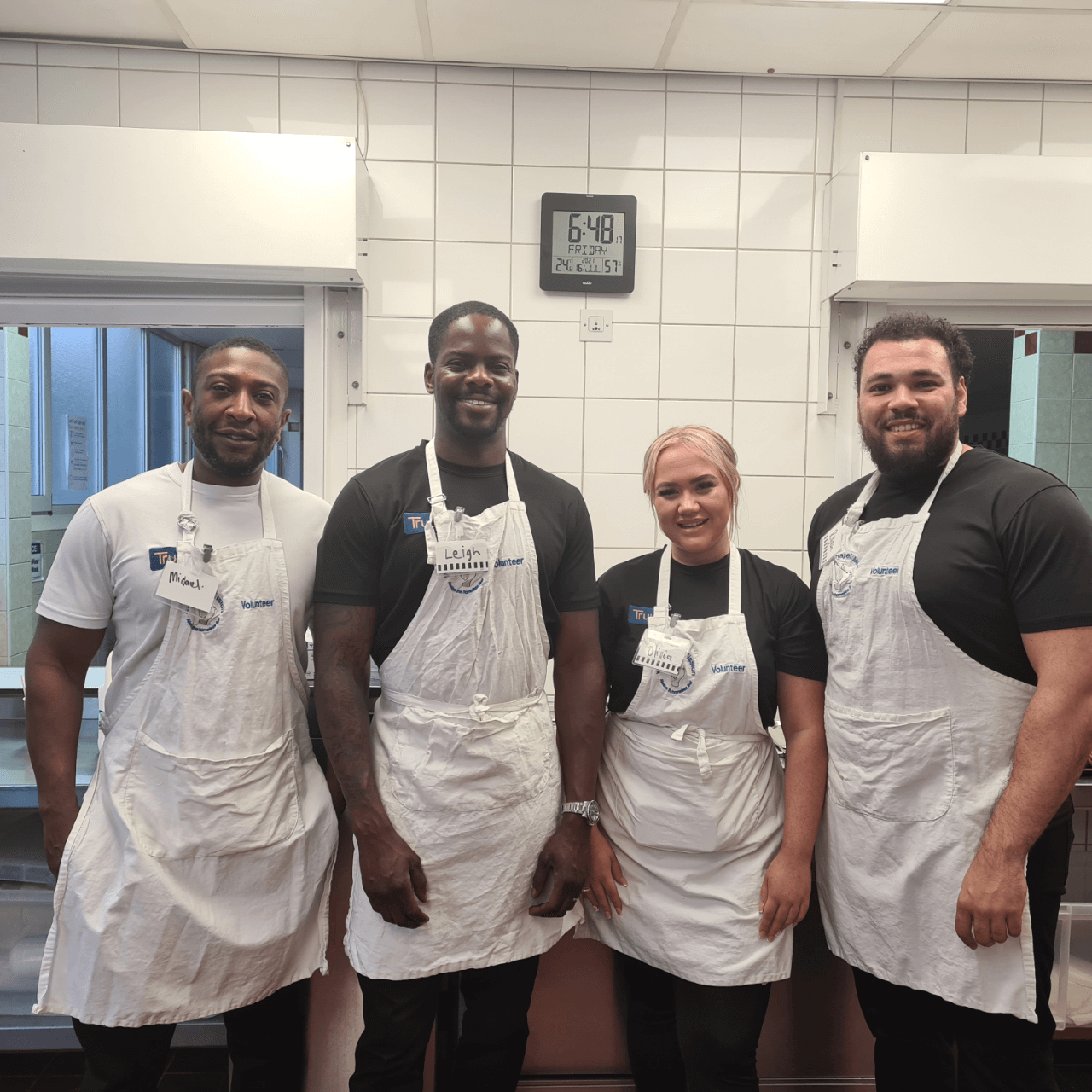 Instead of a 9am team meeting, Olivia, Michael, Leigh and I met at 5:30am at the Whitechapel Mission. Instead of smart wear, it was Truuli T-shirts and aprons with name tags on them. Once we were checked in and introduced to the lovely team it was all hands on deck for the us to prepare the kitchen and ready ourselves to serve the homeless and those in need. 
At 7am the shutters went up. Michael and Leigh on Tea and Coffee duty, with Olivia serving biscuits. I was in given the task of assisting the chef to prep food for the cooked full English breakfast. By 7:30 it was time for the shutters to go down whilst we altered the set up to get ready to serve cooked breakfast. Michael and Olivia took orders and served the hot food and Leigh was on cereal/porridge duty. My task was ensuring all of the serving dishes remained replenished at all times. 
From 7:45 until 11 we rotated and changing roles given everyone an opportunity to interact with our customers and ensuring all hands were on deck at all times.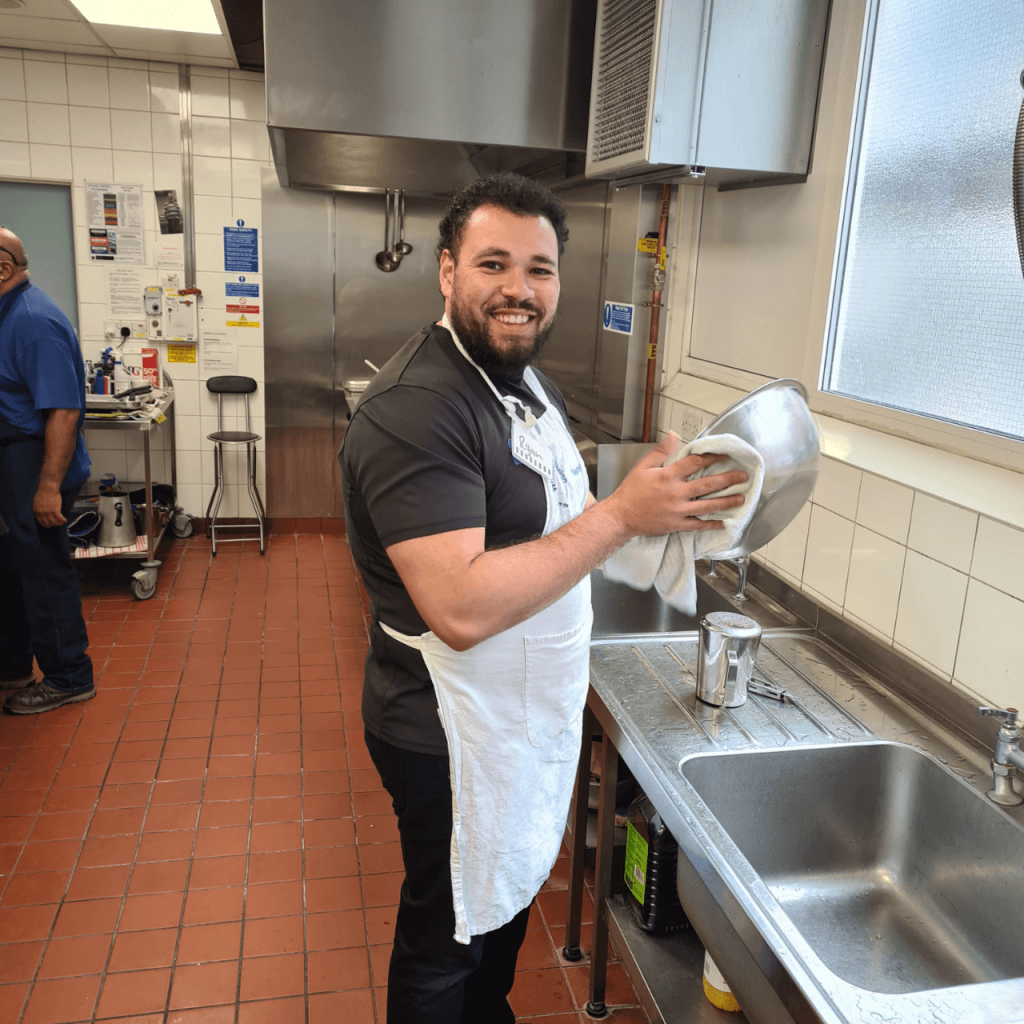 The atmosphere and energy in the building was second to none and there was such a positive spirit and drive to help. The staff's length of service ranged from seven months to as long as 16 years, one common factor within them all was their will to help and personal affection with those in need. Charley was able to reel off a lot of people's meal preferences before they could even step forward! I also feel the same could be said for those who we served whom greeted each other in enthusiastic ways and socialised whilst enjoying their food before going about their day.
For me it was such a rewarding day and left me with a different kind of satisfaction at the end of the day, very heart warming. The team and I were able to connect and engage with people of all walks of life. I also gained a sense of unity and care between those in need. For me, it was beautiful day to help out and I can't thank Michelle and the team enough for allowing us to join them for the day… Hopefully they will have us back soon!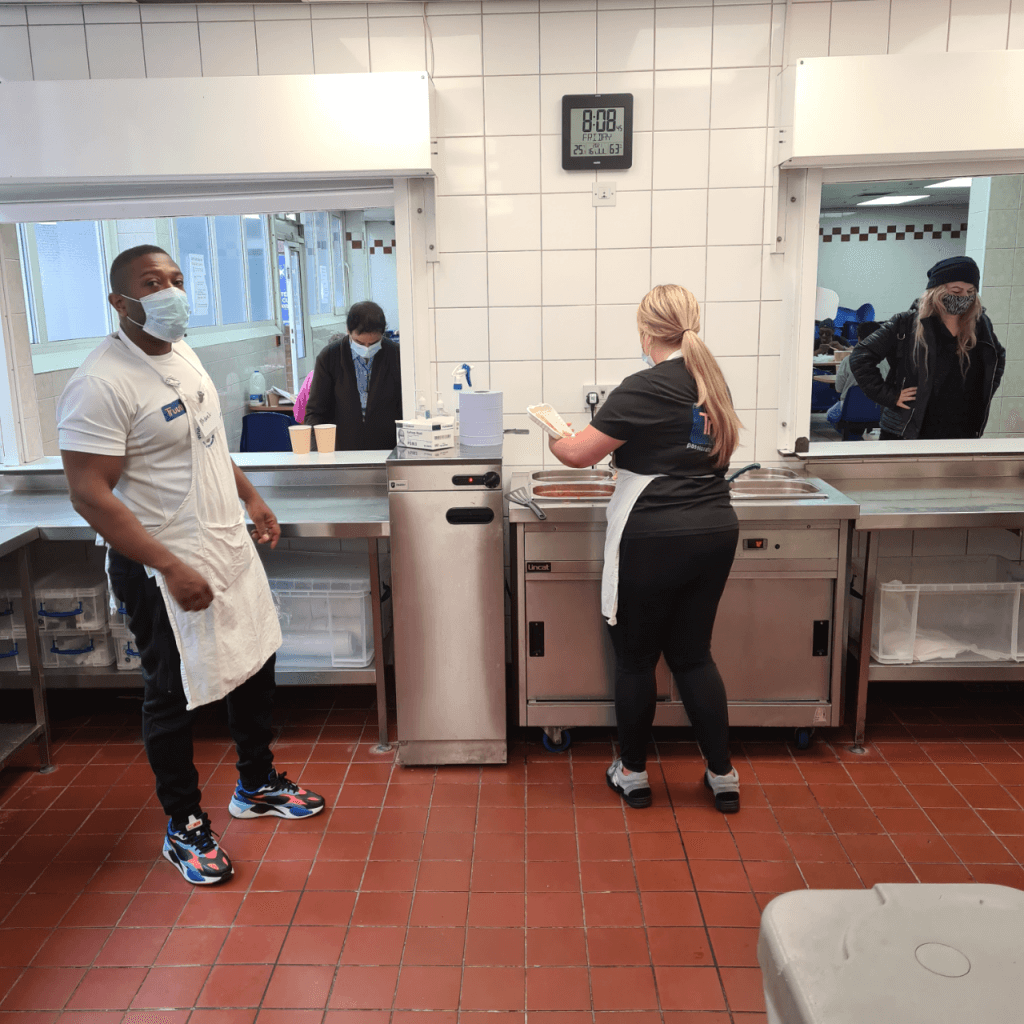 Ryan Morgan
Truuli Property Expert