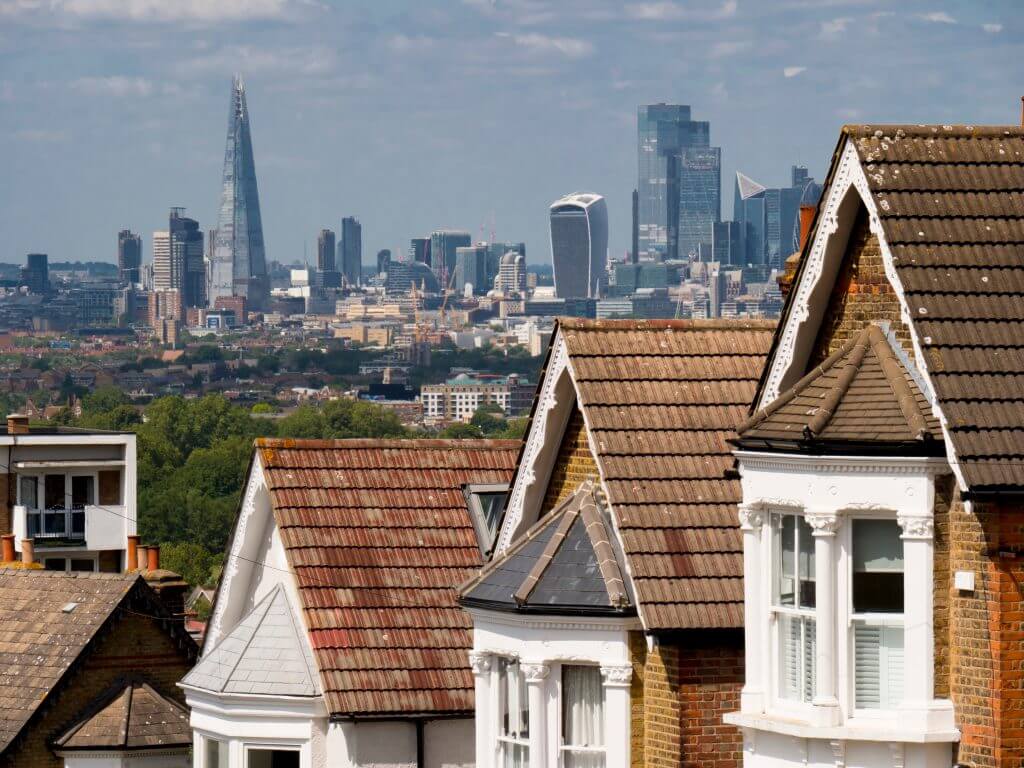 Rising from the hills of London, Crystal Palace offers stunning 360-degree views over both the city and the countryside. This vibrant community is highlighted by a triangle of streets with intriguing independent and new markets to explore. The area's beginnings trace back to 1854 when part of the Great Exhibition's iconic iron & glass structure was relocated here, along with an accompanying train station for easy transport access and newly constructed housing built on surrounding grounds—establishing this Hilltop Haven as one not to be missed!
Crystal Palace has found new life after the 1936 dissolution of its infamous Crystal Palace. Though it continues in grandeur with 200 acres of parkland, much focus remains on Westow Street, West Hill & Church Road – locally heralded as 'the Triangle' – where locals can find top-notch bars, restaurants and shops! Boasting a convenient 20-minute journey to London's financial centre, this bustling hub is well-loved by everyone from first-time buyers and young families to professionals seeking an urban retreat.
With its heritage steeped in history and locomotion, Crystal Palace Park is a hive of activity. The famous Circuit takes one back to the earliest days of motor racing – including where scenes from 'The Italian Job' were shot! Plus, it's home to the only Grade I listed dinosaur sculptures on Earth – not forgetting recent regeneration plans for an even more vibrant park atmosphere.
The property scene
Crystal Palace caters to the full range of buyers with its variety of homes. From large, grand Victorian properties in Church Road and Belvedere Road conservation areas to chic Twenties and Thirties houses on Beulah Hill – or Sixties/Seventies townhouses, there is something for everyone! The most luxurious option currently available is a recently renovated six-bedroom semi-detached property just off Belvedere Road priced at a whopping £2.5 million! Alongside many other bespoke features, it boasts an elegant refurbishment offering space galore within beautiful basement rooms, including both utility & playroom facilities.
Nestled in the vibrant Crystal Palace Triangle, this stunning double-fronted family home offers an enviable combination of period charm and modern updates. Presenting 6/7 bedrooms for £2.5 million, this is a rare opportunity to own one of Gipsy Hill's most coveted edifices. Alternatively, take advantage of another unique offering – the three-bedroom end terrace house on offer at just £875,000 has recently been lovingly refurbished and extended whilst preserving its original character! For those seeking something more affordable, there's also a classic 3-bed conversion available nearby for only £575,000!

New-build homes
A slice of New York loft living is coming soon to the heart of the Crystal Palace Triangle. Trade Court, a brand-new development consisting of two blocks, will offer fourteen contemporary warehouse-style 1, 2 and 3-bedroom apartments with carefully considered designs for maximum space and light. From large black framed windows and doors to porcelain flooring throughout, each unit features thoughtful touches that create an atmosphere like no other in London. A select few also feature glazed screenings between hallways/living areas that deliver brightness and open-plan living spaces – offering modern city style at its best!
Verdant Mews offers contemporary townhouses in the heart of London. Each 3-bedroom residence features a ground floor with open-plan living space and bi-fold doors leading to an elegant courtyard garden. Wood effect floors throughout give it a modern finish, while upstairs, two sizeable bedrooms come complete with built-in wardrobes alongside one large family bathroom. The highlight is undoubtedly the master suite on top – boasting double-height vaulted ceilings and an en-suite for ultimate luxury within easy reach of the desirable Crystal Palace Triangle area.
Renting
With its gorgeous park and vibrant local culture, Crystal Palace has become a highly sought-after area. Competition for properties in the borough is fierce; flats now rent on average at £1,302 per month, and houses fetch upwards of £1903 – no surprise with all it offers!
Travel
Experience the convenience of Crystal Palace's Overground service direct to Canada Water; just one stop away from Canary Wharf. With trains available from both Crystal Palace and Gipsy Hill stations, you can reach Victoria and London Bridge in less than 30 minutes! Both these locations lie within Zone 3 on your annual travel card for £1,808 – a great value opportunity not to be missed. Additionally, take advantage of bus No 3, which takes commuters directly through Brixton all the way up to Whitehall.
Shops and restaurants
Crystal Palace is a treasure trove of culture and history, boasting the iconic "Triangle" hilltop streets – Westow Hill, Westow Street and Church Road – which are home to an array of shops, cafés and restaurants. Look out for little blue plaques in shop windows throughout these areas indicating former occupants as part of The Norwood Society's ongoing project! In particular, 16 Church Road was occupied by Mrs Faith Trotman between 1874-1895; she was reportedly a basket maker. Additionally, Crystal Palace offers great opportunities to hunt down antiques, including mid-century pieces or vintage clothing at Crystal Palace Antique & Modern on Jasper Road off Westow Hill.
Crystal Palace is home to a variety of unique stores and attractions. Sainsbury's boasts a sizeable branch while Budgens and Iceland provide smaller alternatives. Bookseller Crow on the Hill provides readers with their literary fix; Transition Town Crystal Palace has established a Saturday food market nestled between all that shopfront hustle-and-bustle; Decorum & Do South offer exquisite interiors selections; Lowie specializes in stylish knitwear garments whilst Papagaio carries kids' clothes and toys; Smash Bang Wallop& Brave Girl exudes boutique charm offering delightful gifts galore. The Secret Garden can also be found within minutes of Sainsbury's car park giving green thumbs access to south London's finest gardening heaven. Whether looking for new kitchenware, garden supplies or the perfect gift, one will be sure to find something extraordinary in this neighbourhood.
Crystal Palace's laptop workers are spoiled for choice when it comes to independent coffee and food. Coffee and bakery enthusiasts have four unique options to choose from: Four Boroughs; Brown & Green with a warm atmosphere perfect for gathering friends or escaping solo; Blackbird Bakery embracing their roots in baking heritage since 1996; and Roasted Beans providing one of a kind speciality drinks.
Pub crawlers also won't be disappointed, with gems like Westow House (part of the Antic chain), The Alma, White Hart, Sparrowhawk and Walker Briggs. For something more eclectic, opt for Faber Fox, or if wanting a touch of tradition, try the reliable Royal Albert.
Joanna's is a decades-old London staple offering all-day dining, while 400 Rabbits serves up award-winning 48-hour slow-rise sourdough pizzas. Numidie pays homage to North African cuisine and Joe – the newest addition to this bustling local scene – embraces exotic drinks spiked with tonic steeped in fruit and spices plus delicious tapas.
Open space
Crystal Palace Park is packed with adventurous activities for all and has something to offer everyone! From its awe-inspiring life-size model dinosaurs that 'roam' the lake to important landmarks like Brown & Green's café, National Sports Centre and a maze where you can test your navigational skills. The park also includes an urban farm, a boating lake, and unique outdoor cinema showings – perfect for movie nights under the stars! To top it off, London's famous Green Chain walk runs straight through this thriving community hub providing locals access from Beckenham in one direction or Nunhead in another.
Leisure and the arts
Crystal Palace is home to countless possibilities and delights, including a magnificent cinema operated by Everyman. During the summer months, revel in the exciting festivities at Crystal Palace Festival – an annual week of delightful events! If taking a dip sounds more like your cup of tea- don't worry -the local council swimming pool sits proudly within Sixties National Sports Centre.
Schools
The Crystal Palace area and its neighbouring wards offer a plethora of educational choices. From state schools boasting "outstanding" ratings from Ofsted to private institutions in Dulwich, parents can rest assured that their children will have access to quality education options regardless of the route taken.
Primary
Paxton, Rockmount and St Joseph's RC are three of the top-rated primary schools in this area. Located along Woodland Road, Chevening Road and Woodend respectively, these institutions boast "outstanding" ratings from Ofsted evaluations.
Comprehensive
Harris City Academy Crystal Palace and Kingsdale are "outstanding" state comprehensives catering to students aged 11 to 18 across both co-ed. Other "good" rated establishments include Virgo Fidelis RC (girls), Norwood (co-ed) St Joseph's RC School(boys), Sydenham Girls' School, Norbury Manor girls' school and The Elmgreen School – catering for ages ranging from 11 all the way through to 18 years old across mixed genders depending on the institution.
Higher education
Harris Professional Skills Sixth Form opened its doors to both male and female learners ages 16-18 in Oliver Grove, South Norwood, 4 years ago. The innovative school recently received its first inspection from Ofsted, with inspectors judging it as a 'Good' school, with the quality of education and behaviour of pupils assessed very positively.
Private
Several private schools cater to learners from ages two to 18. Oakfield and Rosemead on Thurlow Park Road offer co-ed education for children aged 2-11, whilst Sydenham High is an all-through school catering specifically for girls aged 4 -18 on Westwood Hill. Alleyn's College primary is located at Townley road and offers Co-ed courses between 4 – 18 years old.